Maiora G20 Limited Edition Fountain Pen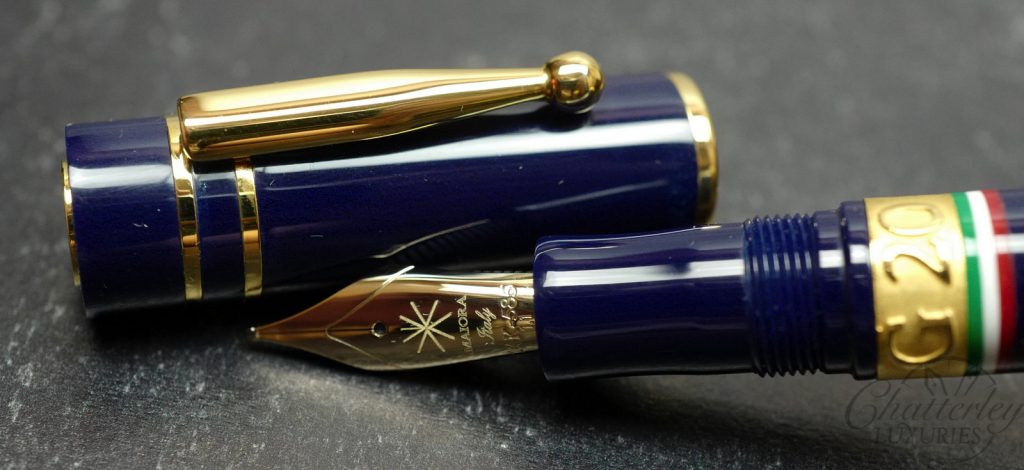 Be a part of history with the Maiora G20 Limited Edition fountain pen. The Maiora group was proud to be chosen to provide the pens used to sign all the agreements made by various Heads of State and Governments belonging to the G20 in 2021.
Each Maiora G20 Limited Edition fountain pen is a cartridge converter fountain pen fitted with a 14kt gold nib. Like all Maiora luxury writing instruments, the G20 fountain pen is turned from solid bar. The limited edition pen design features the traditional Italian red, white, and green topped by a thick gold center ring engraved with Italia 2021 G20.
The pen also features a threaded cap, The 2021 G20 pen's deep polished navy solid cap, barrel, and section provide a gorgeous backdrop for the pen's details. Pens arrive with the threaded converter already fitted inside the pen. Limited to 188 fountain pens worldwide and available in a variety of nib sizes. The 14kt gold nibs are JOWO nibs made in Germany and engraved with the Maiora logo.
Each Maiora G20 Limited Edition fountain pen is packaged in a slim, hinged Maiora gift box and includes a 20ml bottle of Maiora G20 blue fountain pen ink with custom labeling reflecting the limited edition.