Great Characters The Beatles Special Edition Fountain Pen
This pen is pre-owned, but in like new condition.  It has never been inked.  It comes complete with box and papers.  It is equipped with a Fine nib.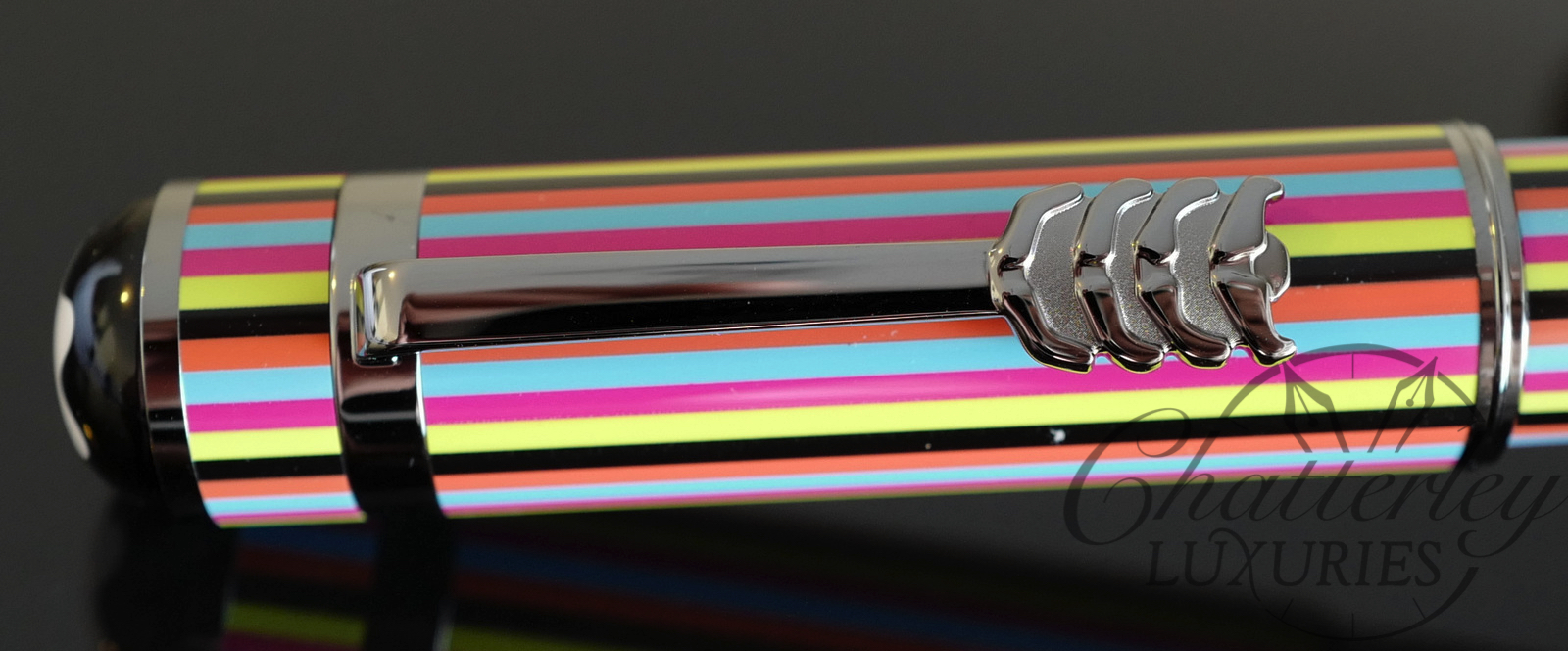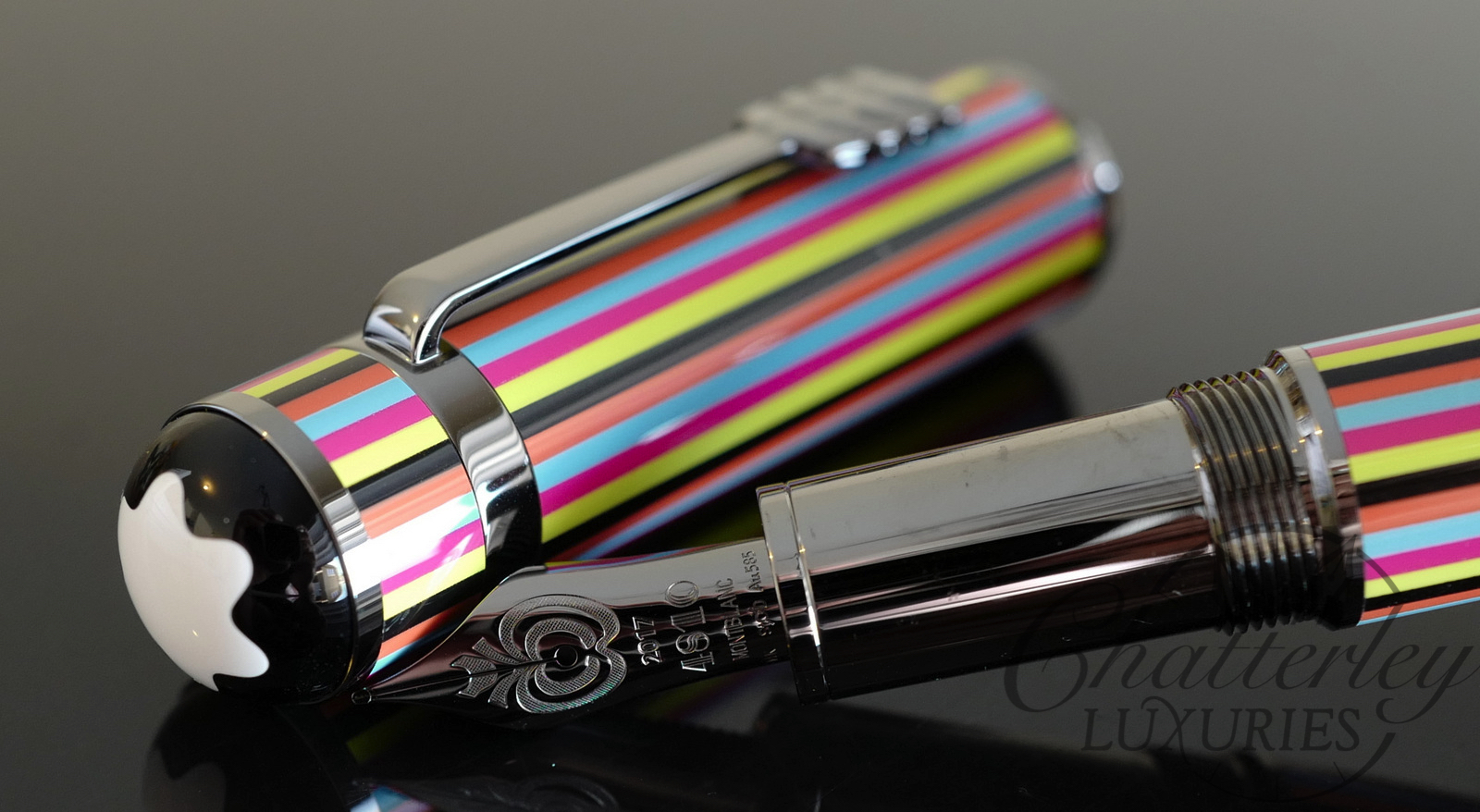 The Beatles are regarded as one of the most famous rock bands of all time. With members John Lennon, Paul McCartney, George Harrison and Ringo Starr, they became widely regarded as the foremost and most influential act of the rock era. In the early 1960s, their enormous popularity first emerged as 'Beatlemania'. As the group's music grew in sophistication, led by primary songwriters Lennon and McCartney, they came to be perceived as an embodiment of the ideas shared by the counterculture of the 1960s. The cone is inspired by the button of the mixing table at the famous Abbey Road studios, while the cap top is inspired by the studio's microphone. The clip symbolizes the iconic mustache of the Beatles on their portrait. The colorful stripes on the lacquered cap and barrel pay tribute to the costumes they wore on the album covers of 'Sgt. Pepper's Lonely Hearts Club Band' and 'Love Me Do'.