Montblanc LeGrand Solitaire Document Marker
This document marker has been lovingly used.  It does not come with box or papers.  The highlighter will need to be replaced, it has dried out.  We unfortunately do not sell the refills, but they are readily available online thru Montblanc.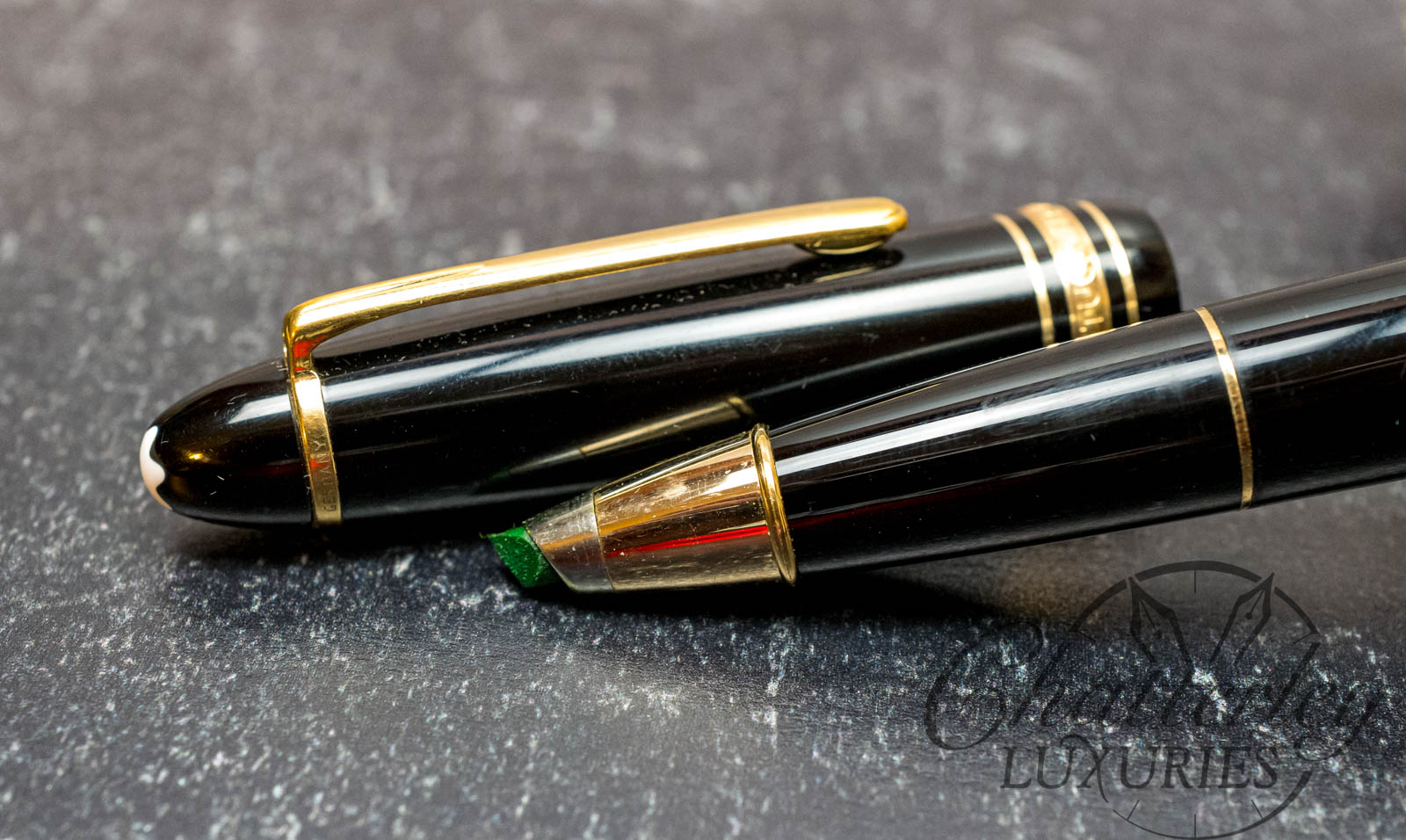 The Meisterstück LeGrand in deep black precious resin with gold-coated details and surmounted by the white star emblem evolves into Montblanc's design icon.