Description
Montblanc Meisterstuck 149 Muster (Test) Fountain Pen with OBB Nib
The 149. Montblanc's Flagship model. Still Iconic after over 60 years!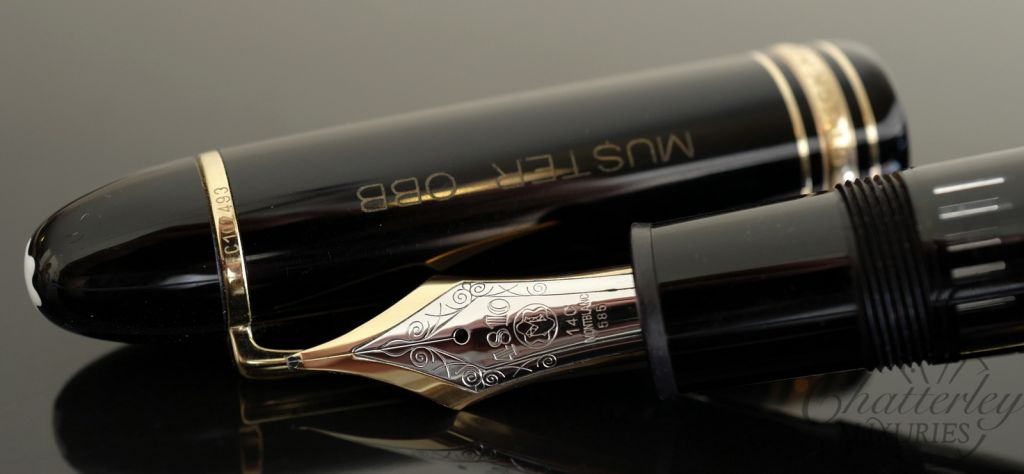 This particular 149 is a very unique one. From the 90s this pen came in a large Tester set that was not available for sale to the public. Its for MB boutique stores so you can could test the different nibs. It would have nibs from EF to OBBB. This one is the OBB (Double Oblique Broad) nib.  Its in great condition.
It does not come with box or papers, but these never came with its own box originally.
The Meisterstück 149 – a design that writes history. Deep black precious resin with gold-plated details, surmounted by the white star emblem and finished with a handcrafted gold nib, evolve into Montblanc's design icon.