Description
Montblanc Meisterstuck UNICEF Signature for Good LeGrand Fountain Pen
This pen is on consignment, but has never been used.  It is in like new condition.  It comes complete with box and papers.  It is equipped with a 14k Medium nib.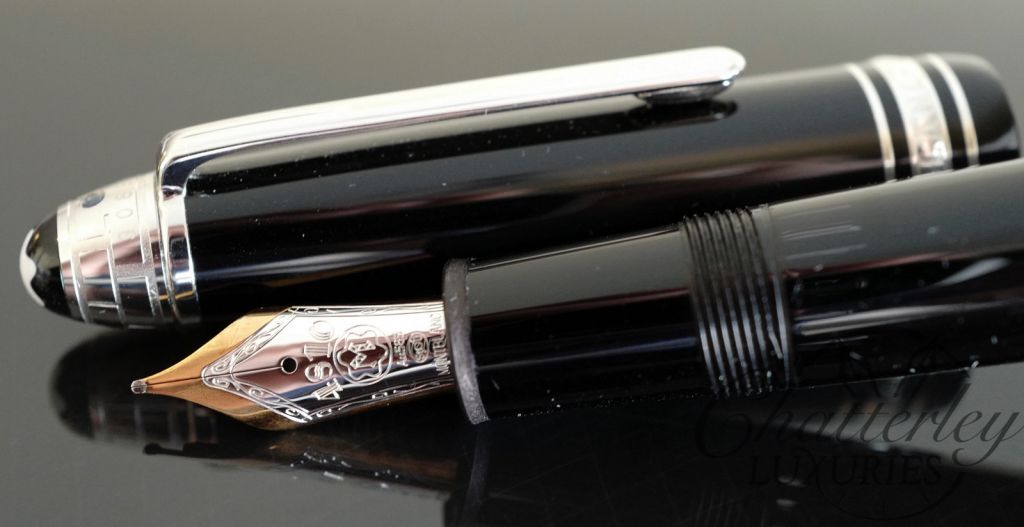 Montblanc and UNICEF collaborate with this pen to support global initiatives to enable more children to learn how to read and write.  Each product features a blue sparkling sapphire embedded in the cap top together with a unique brick design, symbolizing the joint effort of building a better future for all children and their communities by improving access to quality education, including the construction of schools, brick by brick. The fountain pen features a handcrafted 14 Kt gold nib with rhodium-plated inlay, three platinum plated rings, a platinum plated clip and a precious black resin barrel. Each one also bears the famous Montblanc emblem on top of the cap. 
Piston filling system. 
MSRP $870