Montblanc Writers Edition Homage to Rudyard Kipling 1985 Limited Edition Fountain Pen
This pen is brand new and still sealed. You will get the pen in the sealed picture below. The other pictures are stock photos.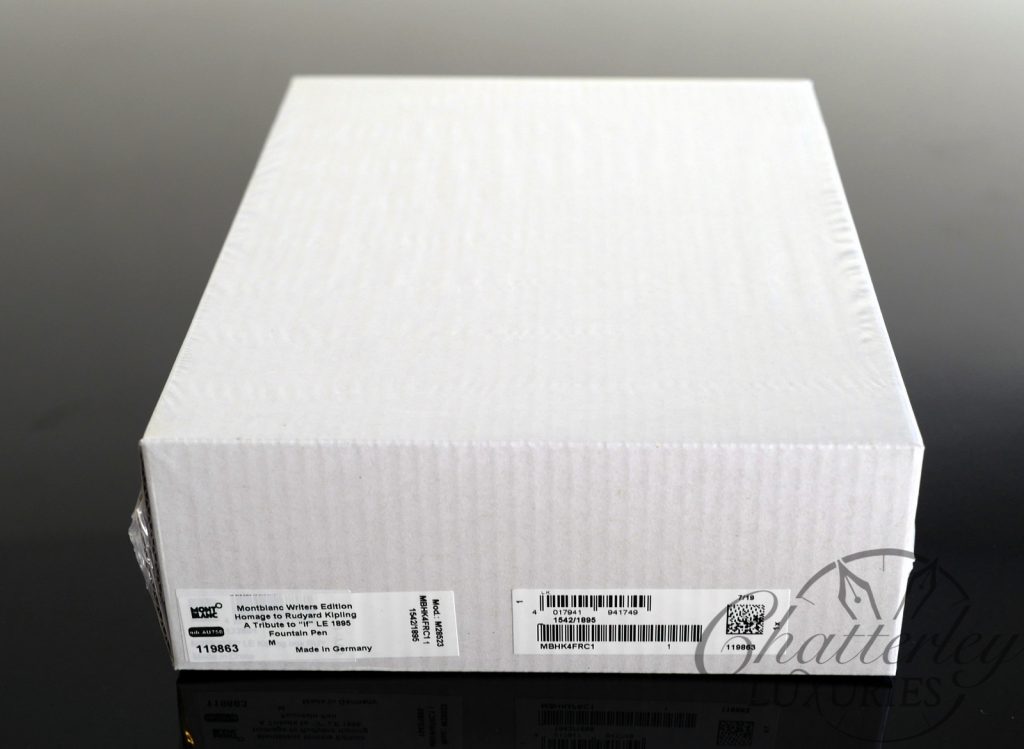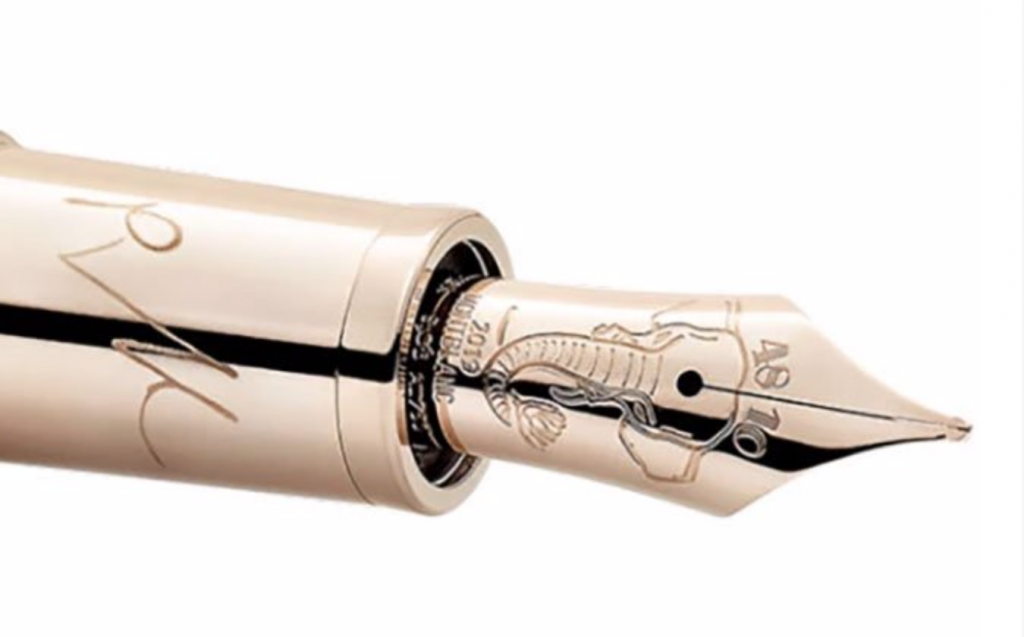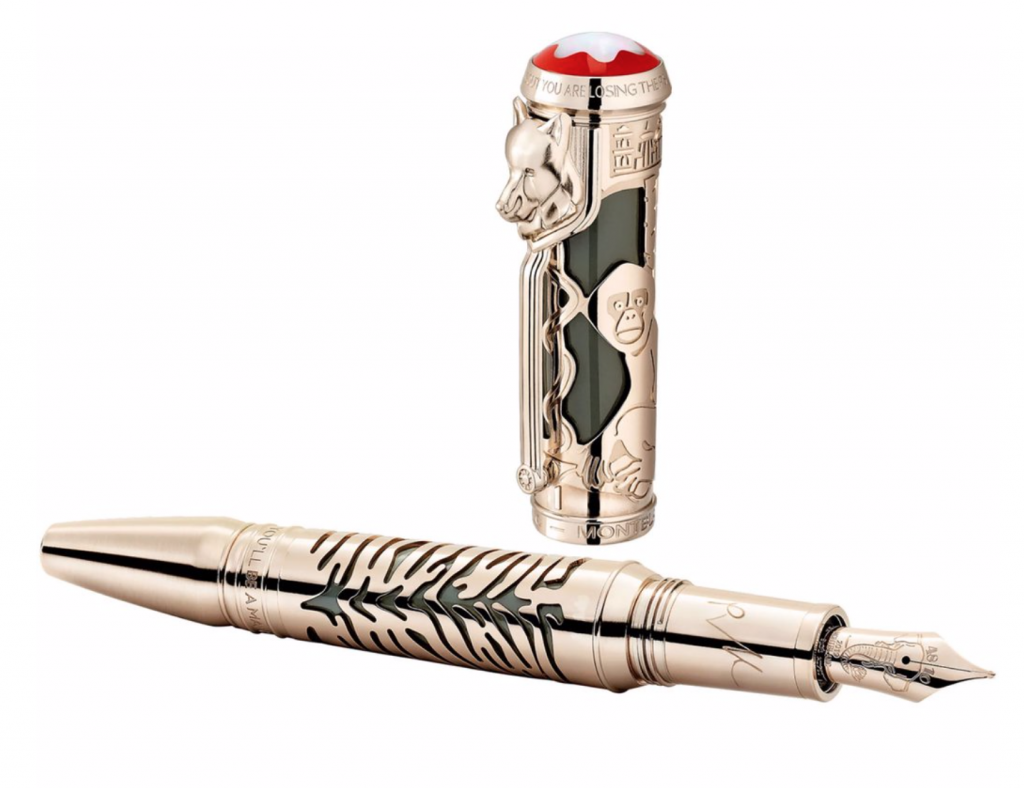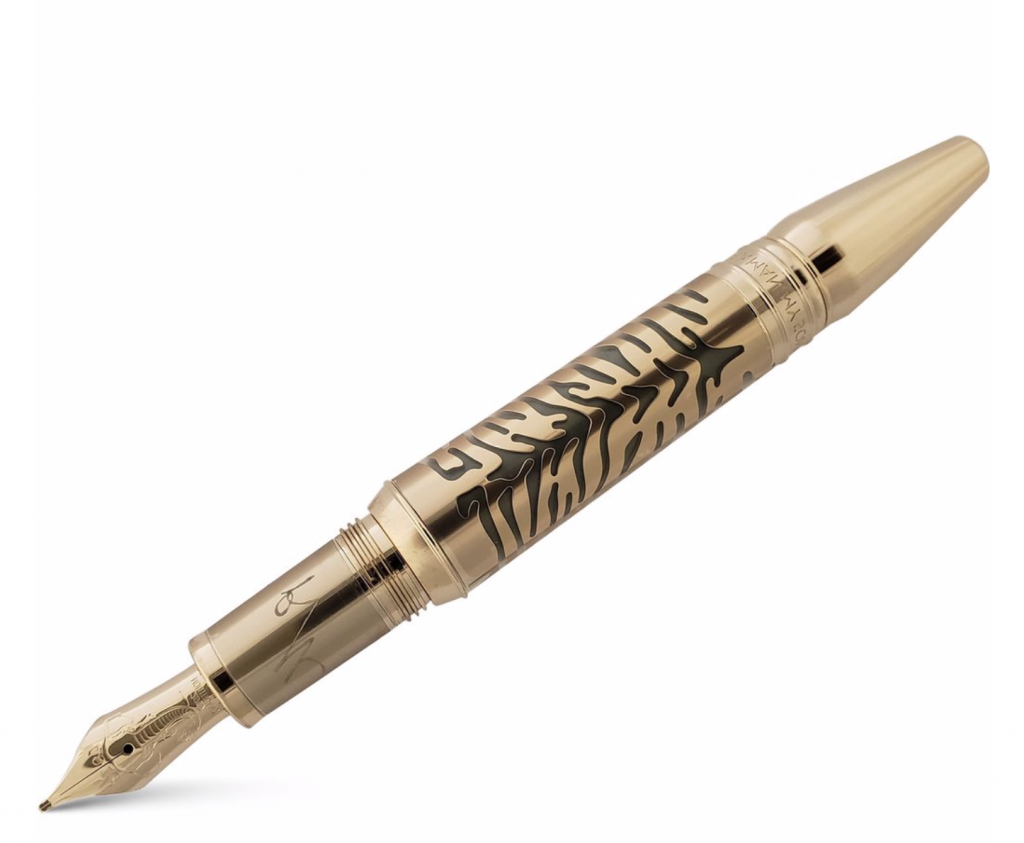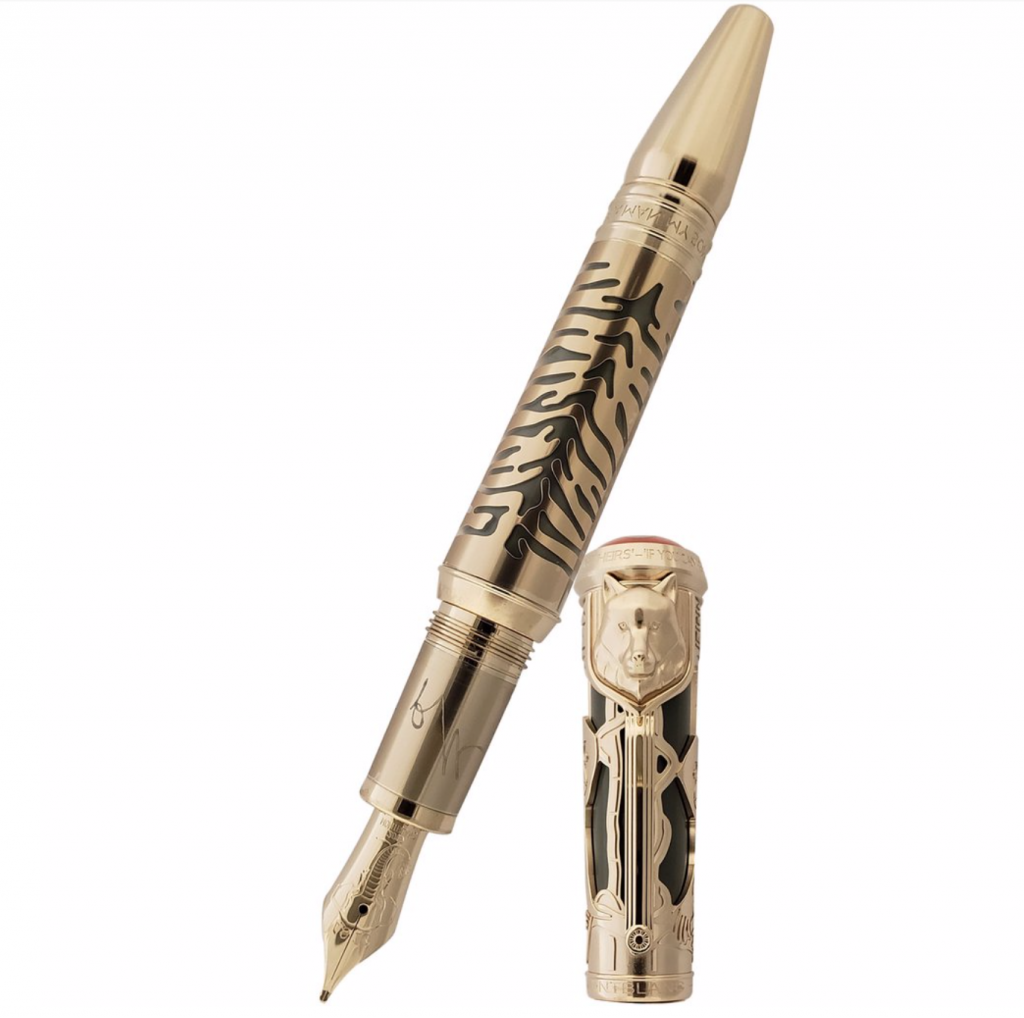 The Writers Edition takes its main inspiration from Kipling's "The Jungle Book". The writing instrument is inspired by various characters from one of Kipling's famous book, with the clip noticeably inspired by the wolf pack. The forepart is engraved with Kipling's handwritten initials R.K. The beginning and end of the poem "If" is engraved on the cap top and cone ring with champagne-tone gold-coated overlay on "jungle green" precious resin.