Montblanc Writers Limited Edition F. Scott Fitzgerald Fountain Pen
This pen is pre-owned, but in like new condition.   It has never been inked.  It comes complete with box and papers.  It is equipped with a Medium nib.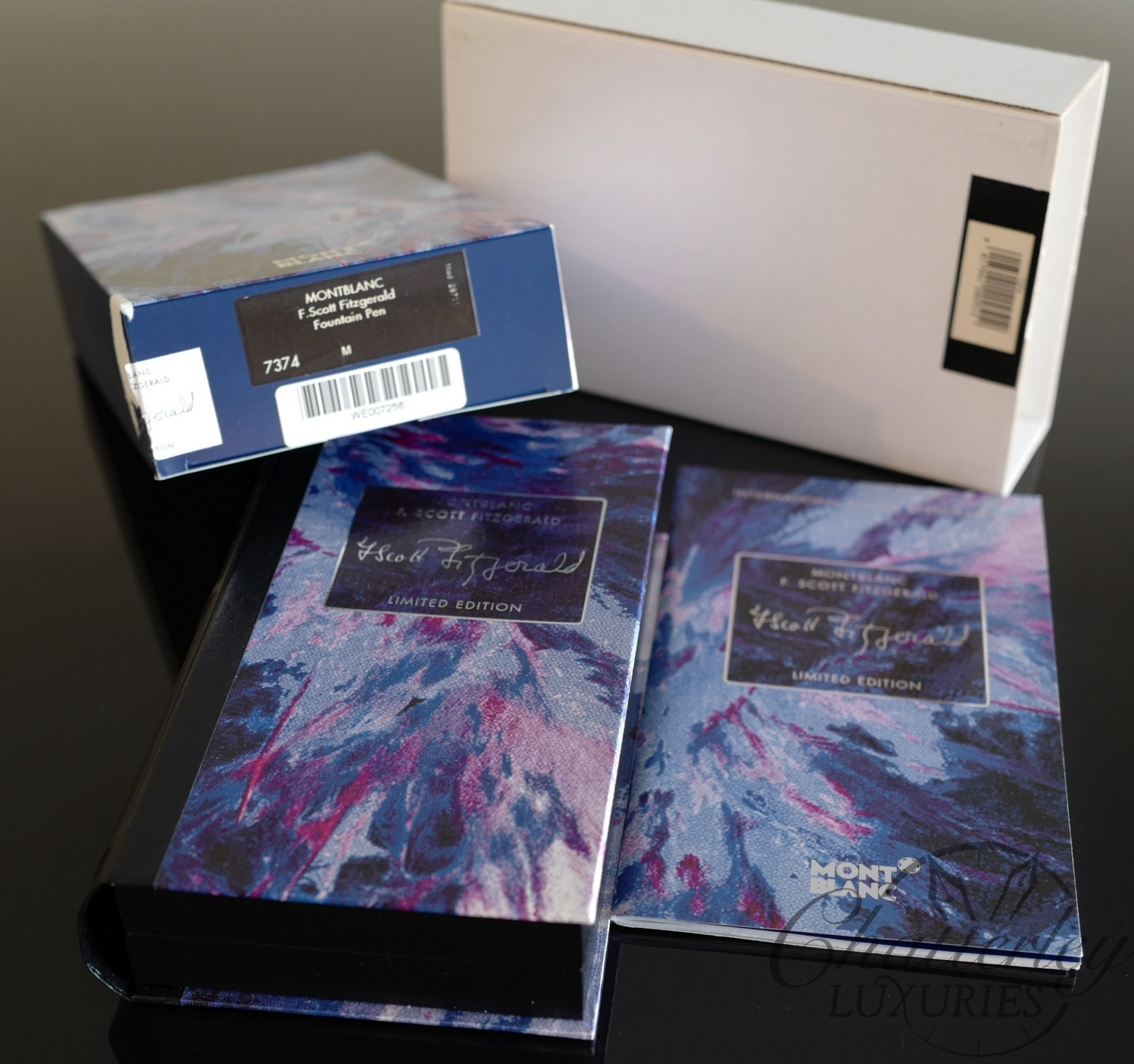 The Writers Edition F. Scott Fitzgerald revives the glamour of the "Roaring Twenties". The shimmering white barrel forms a striking contrast to the black precious resin cap, which is decorated by the signature of F. Scott Fitzgerald.
The roaring twenties were the age of extravagance and Art Deco. The people of its jazz age generation had a ball with the Charleston and champagne – and F. Scott Fitzgerald was their idol. Although Fitzgerald enjoyed the high-society life, in his outstanding works such as "The Great Gatsby" and "This Side of Paradise" he drew a subtle psychological portrait of the hedonistic America of the 1920s, which allowed the inescapable tragedy beneath the glittering surface to show through.