Montegrappa Bijo-To-Yaju By Tomita Kazuhiko Limited Edition Fountain Pen
Contact us for the Chatterley Loyalty Price
In stock and ready to ship
Bijo-To-Yaju draws on Japanese artforms to retell one of Europe's greatest love stories. Inspired by Jean Cocteau's 1946 film, La Belle et la Bête, and created with designer, Tomita Kazuhiko, this singular collaboration calls attention to universal symbols of heroism, beauty and love. Part pen, part fairy tale, Bijo-To-Yaju marries Japanese artistry with Italian craftsmanship. Tomita Kazuhiko and Montegrappa are united by a shared curiosity for unorthodox beauty: a principle elaborated by delicate, Kintsugi detailing, and a story of forbidden love that has been told for more than 4,000 years.
Bijo-To-Yaju bends the conventions of writing instrument design, with a clipless cap and a bespoke display base. Cocteau's Beast is envisioned in vermeil in the lion-like form of the shishi.
Chapters from the famous tale are recreated using fragments of Ukiyo-e woodblock prints and joined by golden enamel to emulate Japanese Kintsugi ("golden repair") technique.
Auspicious editions of 99 rollerballs and 222 fountain pens are accompanied by a bespoke display base and presentation case designed by Tomita Kazuhiko in lacquered wood
Design informed by Ukiyo-e, Kintsugi and Kabuki explores the parallels between western and eastern storytelling. A gleaming shishi figure assumes the protector role of Cocteau's fabled Beast.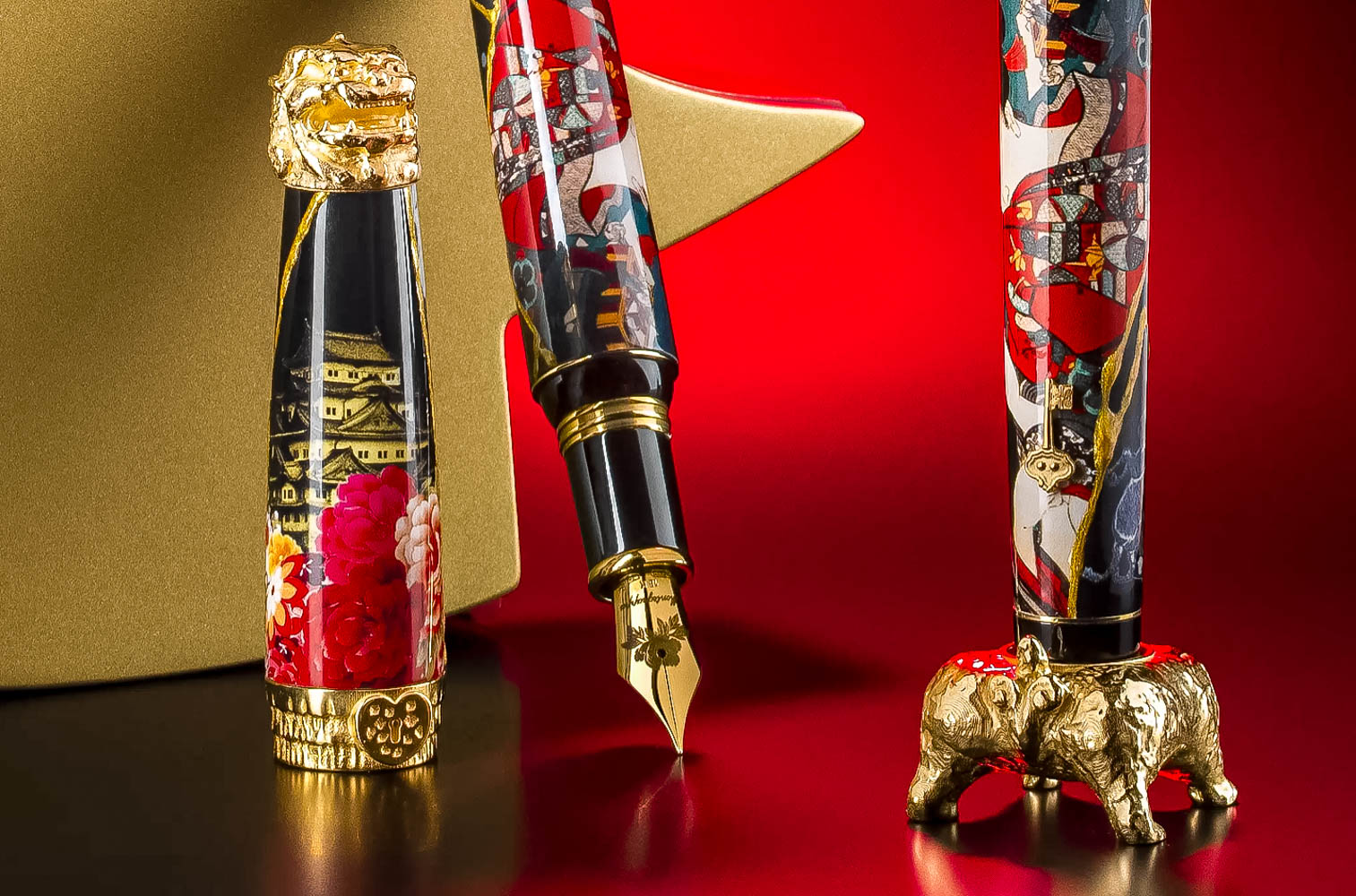 Material and emotional temptation are represented by a golden key. In Cocteau's tale, Belle must make a choice between love and riches. Purity enabled her to find both.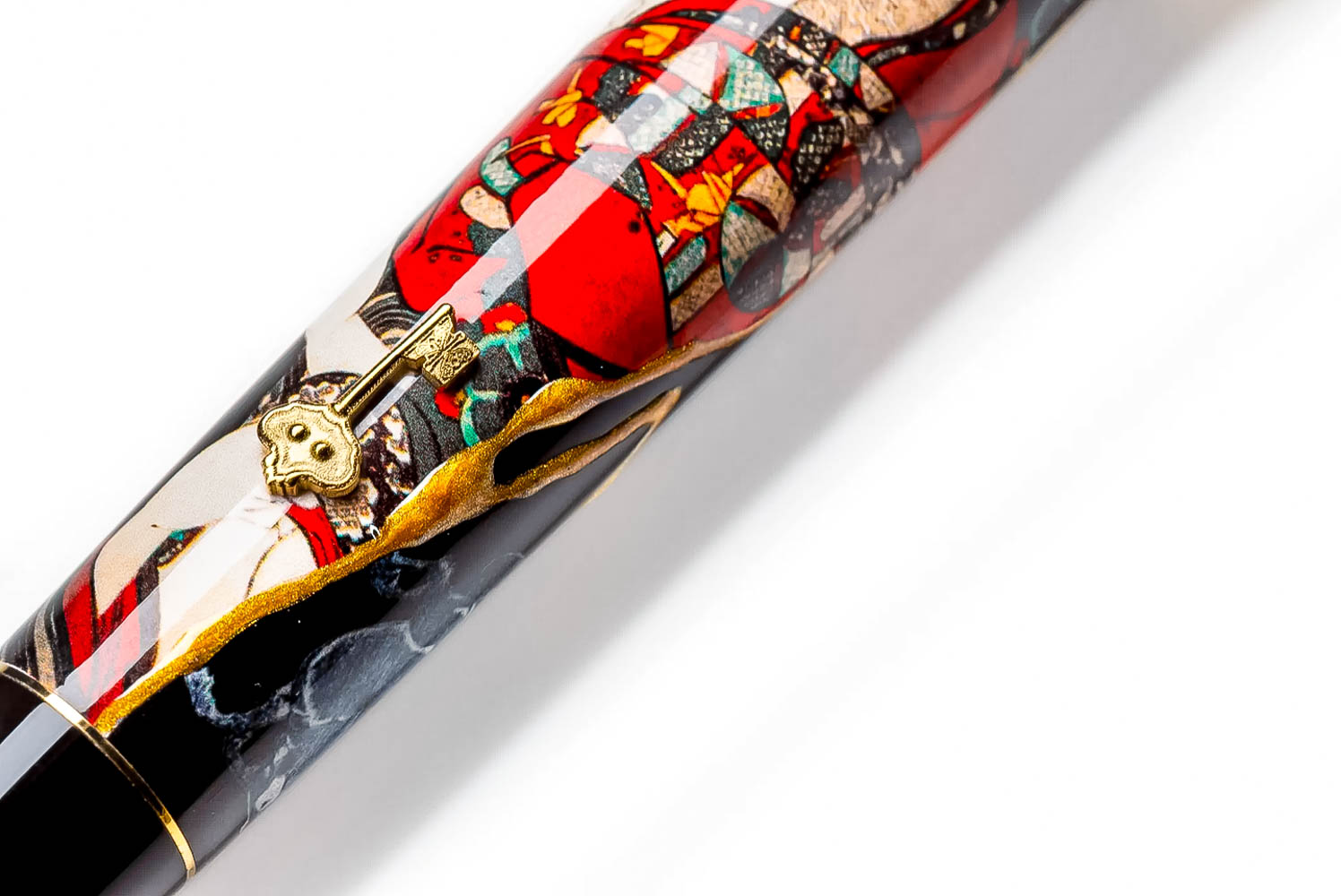 A dedicated shishi display base and a presentation case in lacquered wood accompany auspicious editions of 222 fountain pens and 99 rollerballs. Design by Tomita Kazuhiko.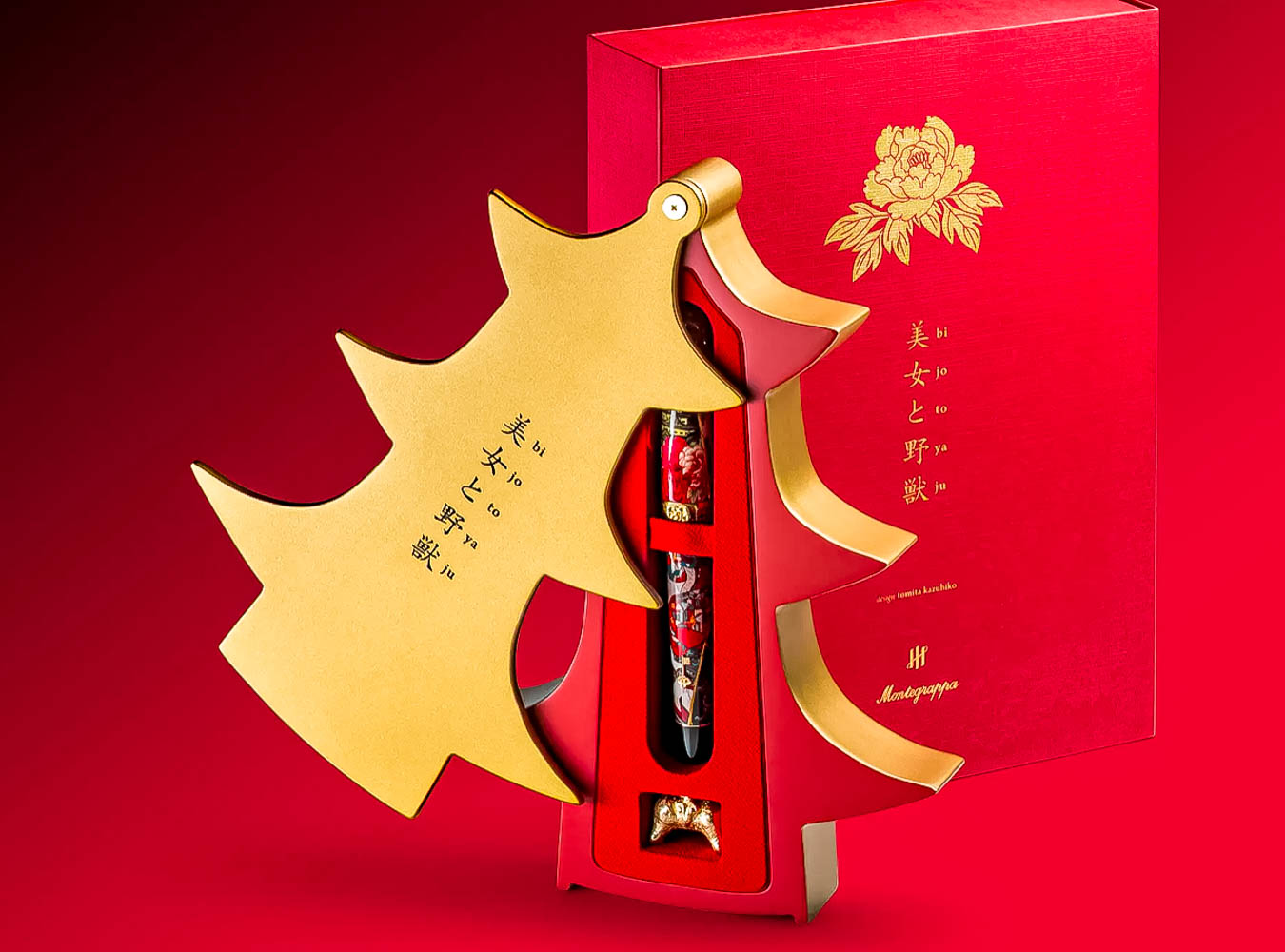 Born in Nagasaki and educated at London's RCA, Tomita Kazuhiko's doctrine of "2.5-dimensional design" uses Japanese artisanal traditions to elaborate and subvert modern European contexts.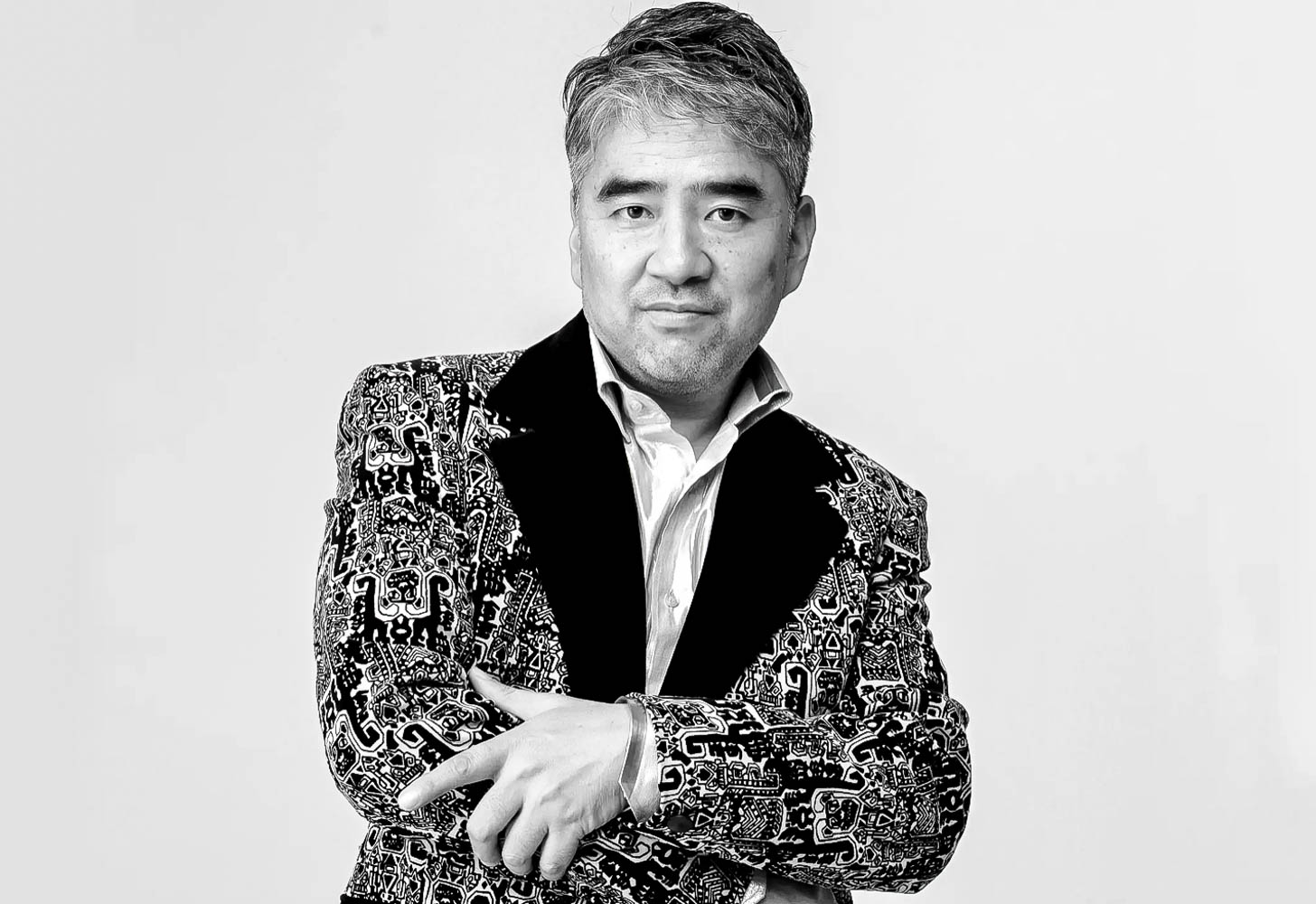 Material: Enamel, Resin, Vermeil
Trim: Yellow Gold plated Silver
Nib: 18k Gold
Filling System: Piston
Packaging: Special
Length: 180 mm
Diameter: 21.5 mm
Weight: 88.00 gr
+ EDITIONS
222 Fountain Pens, 18k Gold Nib