Description
Montegrappa Extra Riverwood Limited Edition Fountain Pen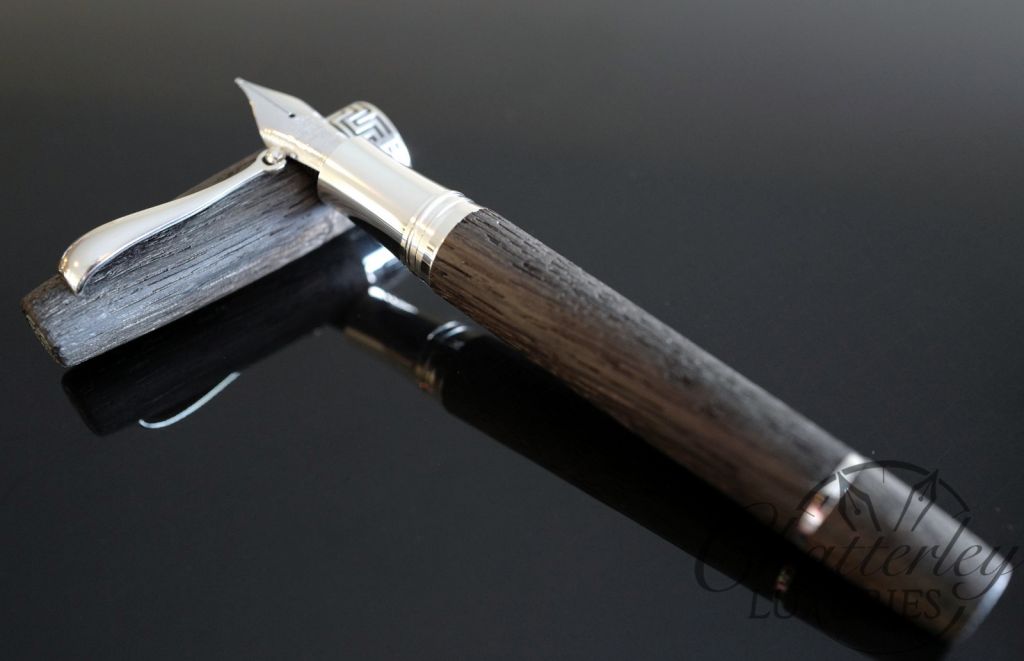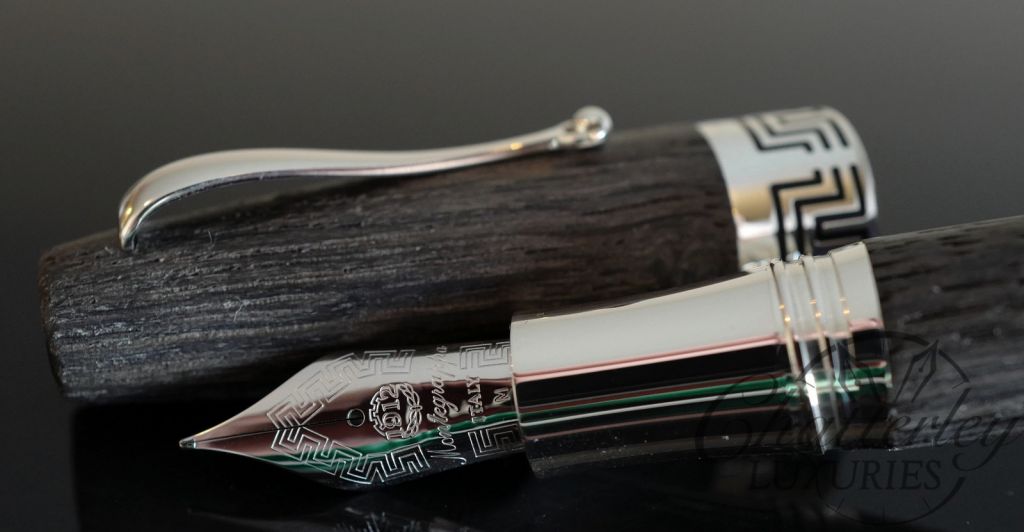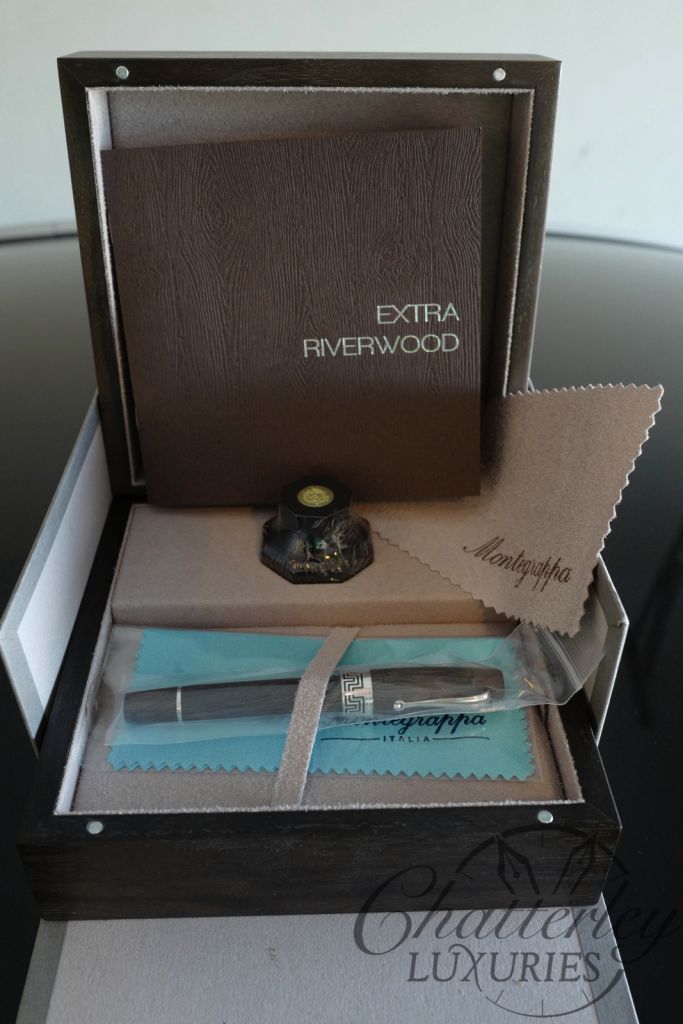 The sleek trim in polished Sterling Silver is subtly coupled to a rare and very precious natural bog oak make this limited edition of only 100 worldwide a beautiful collectors piece as well as an amazing every day writer.
This unique instrument is made with a certified 4200-year-old wood, retrieved from the depths of Mother Earth.
Its premium qualities are bathed and exalted by the constant flow of waters over the centuries, thus instilling the Extra writing instruments with a truly subtle elegance and somewhat mysterious allure.
The nib of the Extra Riverwood fountain pen is crafted in solid 18K gold, finely etched with Montegrappa's classic Greek fret motif, and it is available in the writing grades of Fine, Medium and Broad.
Please note that some of the pens come from Italy with either the Greek key Design or the Diamond Design.  As of right now we only have the Diamond Design pictured below, with the exception of one Greek Key Medium nib left.  Please inquire before purchasing to ensure the Greek Key is still available if that is your design of choice.  Both nibs will write the same, its just the look that is slightly different.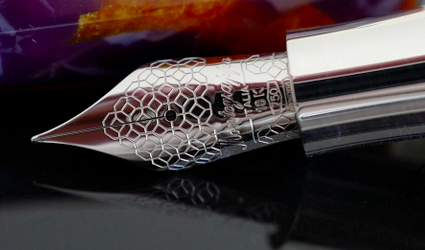 -4200-year-old wood
-Piston Filled
-#8 18k Oversized nib in F, M or Stub
-Sterling Silver trim
MSRP-$1690