Montegrappa Ferracina Timeless Oversized Lapis Celluloid Rose Gold Limited Edition Fountain Pen
"Chatterley Founders Club" price available. On specific Chatterley Designed, Collaborations or Exclusives we will be offering a special price for anyone who has previously bought any Chatterley Collaboration/exclusives from us. Just email us at info@chatterleyluxuries.com to let us know when and what Chatterley pen you purchased from us to get the Founders Price.
Dispense with time and lose yourself in the writing.
-Piston Filled
-Oversized #8 nib
-Ebonite Feed
-Oversized body
-Sterling Silver with Rose Gold Vermeil trim
MSRP $2395
Limited and numbered to only 5 pens in world.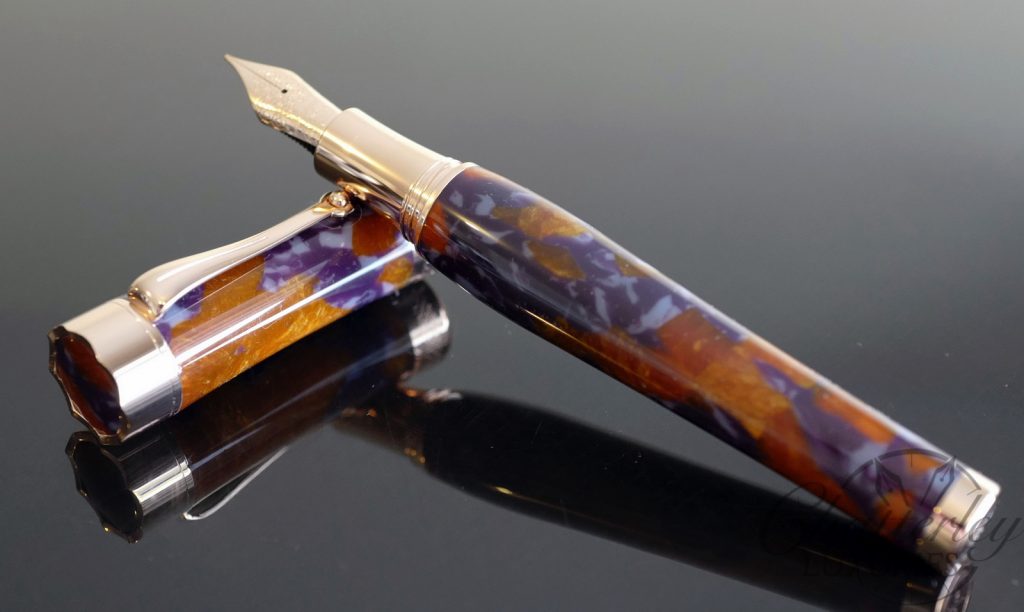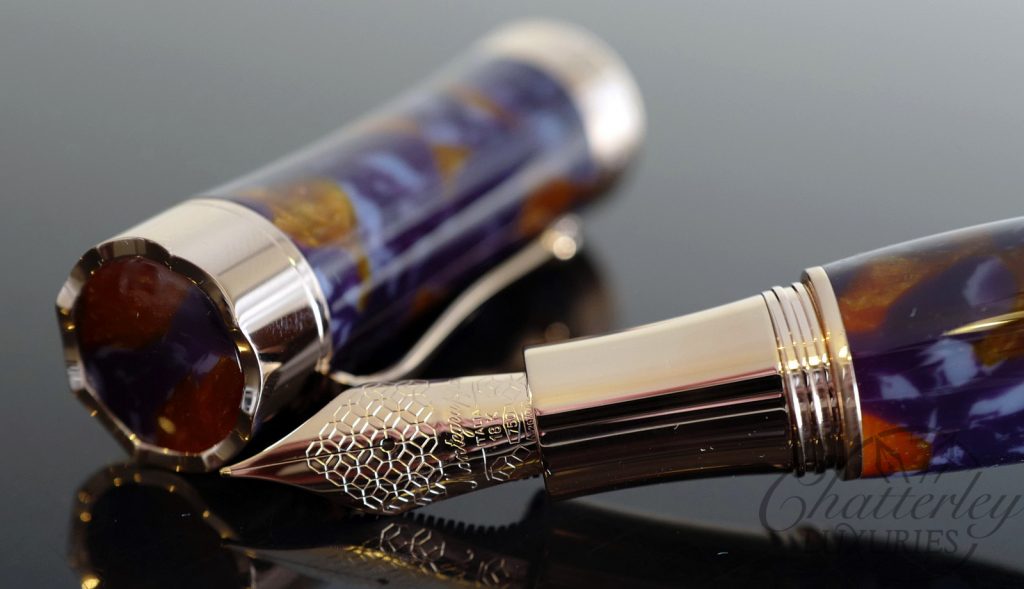 Here is a comparison shot of the Shiny Circles version next to a Montegrappa Extra to show the size of this model.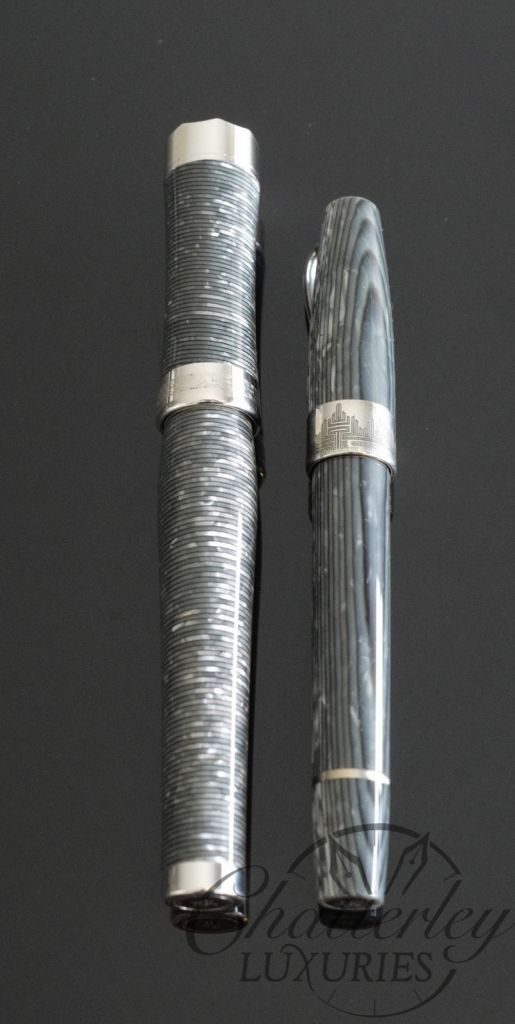 Montegrappa's Bartolomeo Ferracina reappears in a new guise. Precision engineering, sterling silver and a voluptuous celluloid body add up to timeless Italian quality. 
While Bartolomeo Ferracina's clockmaking prowess made him a celebrity figure in 18th century Italy, his engineering genius helped transform Europe's most prosperous region. The Ferracina Timeless dispenses with timekeeping, but continues a tradition of local engineering supremacy with deep roots.
The clockwork precision of Montegrappa's proprietary piston-fill system is the hidden genius beneath the contoured celluloid exterior of the Ferracina Timeless. This reference-level complication uses a 32-tooth cog and haptic feedback to bring unparalleled exactness to the act of drawing ink.
Available in a numbered edition of only twenty pieces these intimately designed fountain pens feature an 8mm 18K gold nib with an ebonite feeder. Like the centuries-old designs that informed their creation, Ferracina Timeless delivers a blend of form and function that far exceeds its curvaceous charisma.
Immaculate mechanics
Venetian engineering supremacy is celebrated in a study of one of its most celebrated exponents. The legacy of Bartolomeo Ferracina (1692-1777) shaped Europe's most prosperous region, and lives on in the satisfying precision of Montegrappa's patented piston filling. For a lesser writing instrument, perfectly crafted precious metals and celluloid would suffice. But beauty is more than skin-deep…