Montegrappa Moon Landing Limited Edition Fountain Pen
A giant leap for mankind.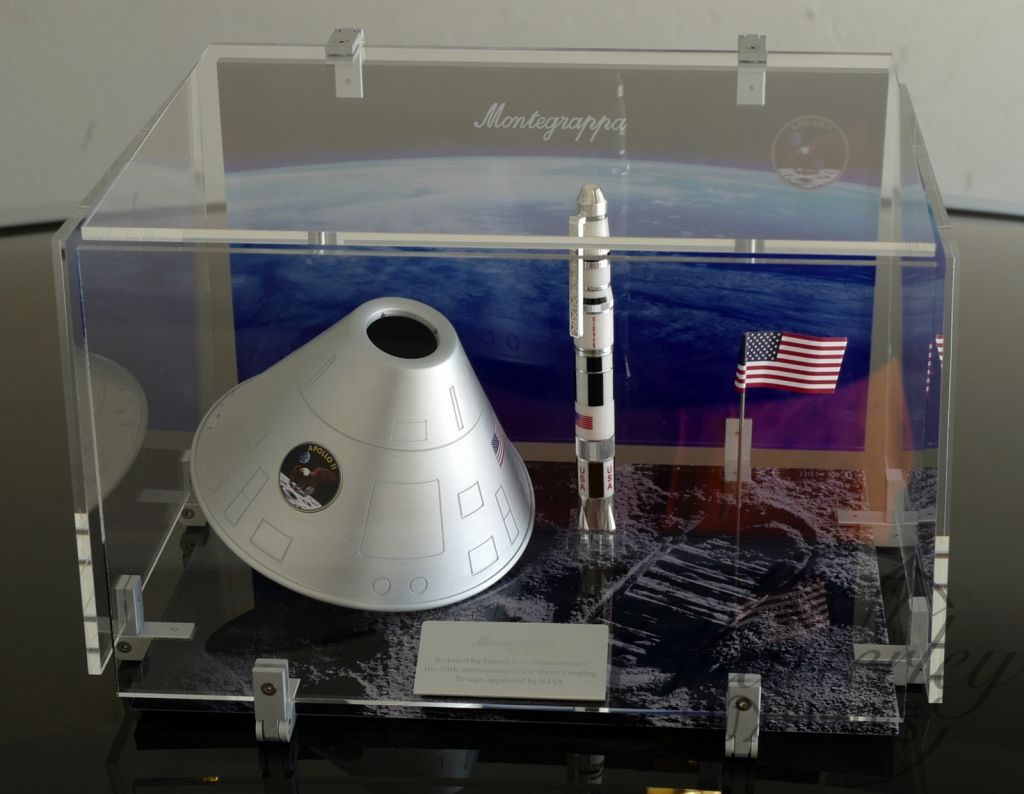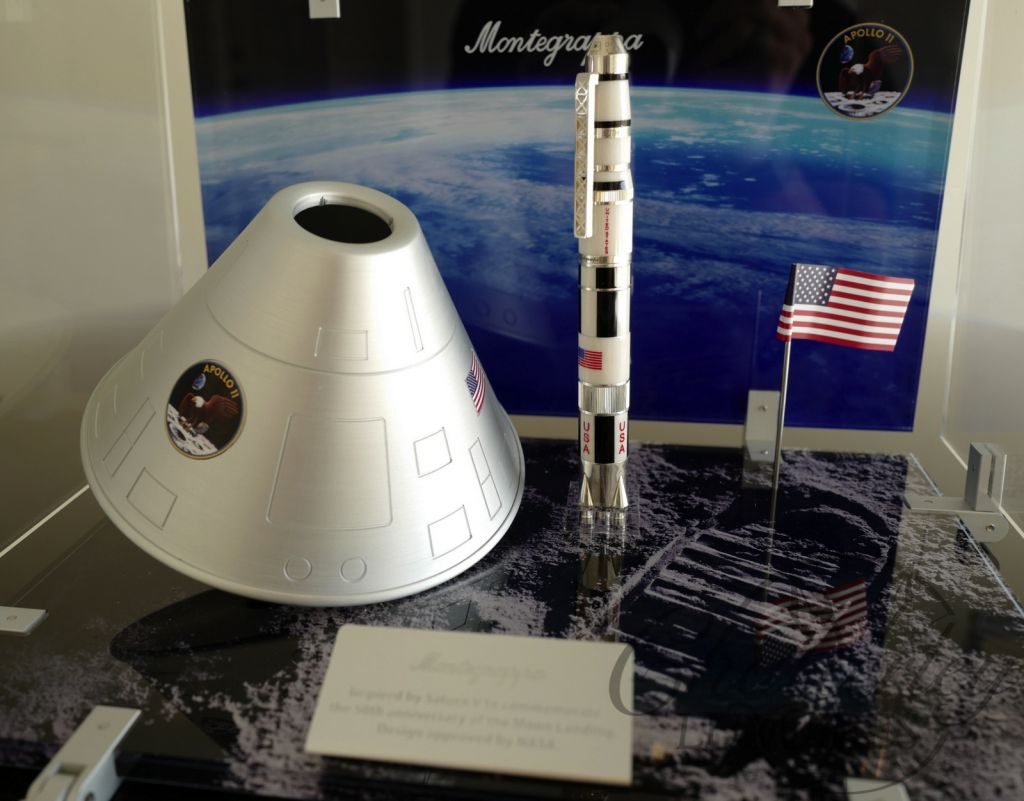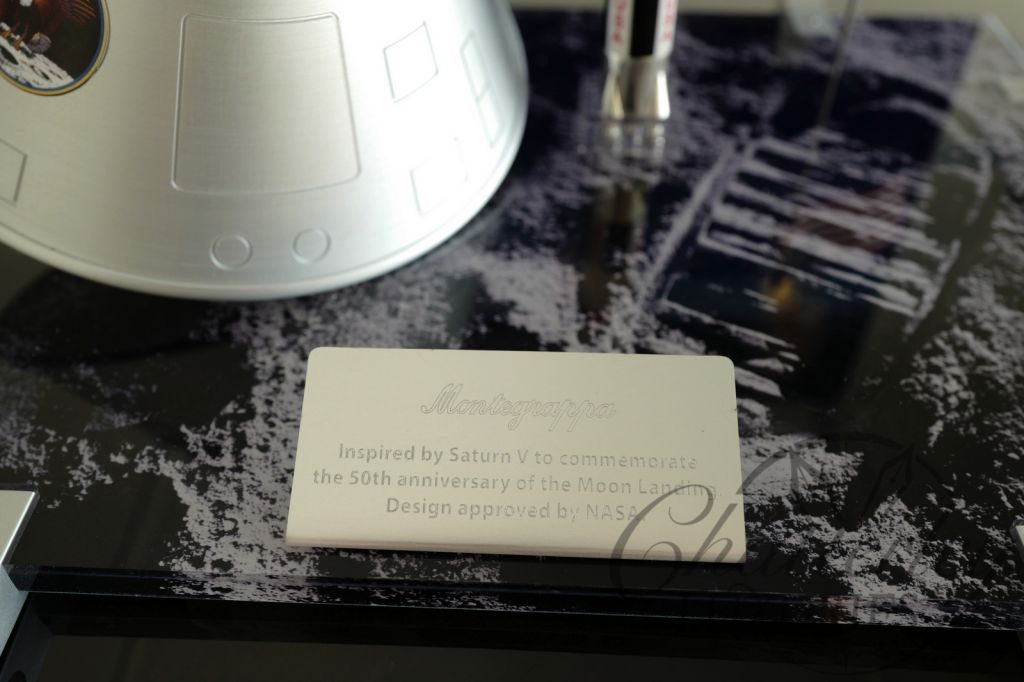 In 1969 Neil Armstrong, Buzz Aldrin, Michael Collins captivated the world. Supported by a cast of thousands, their supreme achievement continues to set the bar for how big boyhood dreams can be. Developed in close coordination with NASA, a marvel of engineering in miniature transforms the act of writing. Allow your ideas to go where no-one has gone before. The Eagle has landed!
The Moon Landing Collection is made in white pearlised resin with sterling silver trim, adorned with enamel to reproduce a three-dimensional trompe-l'œil effect of the rocket body's First, Second and Third "stages".
Around the First Stage are the legend "USA" the American national flag, laser-cut and enamel-filled in exquisite detail. A semi-detachable barrel allows users to simulate the separation of the second and third stages of the Saturn V rocket, and reveal special viewing windows that expose the pen's internal ink flux mechanism. Both features are designed to heighten the experience of an object made to appeal to inquisitive, playful minds.
The pen cap is structured to represent the Second Stage and the Apollo command module, with the silver "lost-wax" signature clip, cast in the form of the stairway structure supporting the rocket. Completing the realization of a Saturn V in miniature, the blind cap is reproduced with the exhaust nozzles of the engines of the space-craft, detailed with red enamel. The pocket clip recalls the tower crane of the Cape Kennedy launch pad, while its blindcap features the conical rocket thrusters that supplied the Saturn V with an incredible 160 million horsepower.
A thrilling mix of design, detailing and mechanical delight combine in an object of rare writing pleasure. Turn its rocket-thruster blindcap clockwise to simulate the Saturn V's second and third stage separation. Reverse direction to watch the fountain pen's piston-fill mechanism in action through a special 360º viewing window. Presented in a special lunar landing site diorama, the ultimate tribute to the 20th century's crowning technological achievement can be yours to hold and behold.
Limited to 363 Fountain Pens in Sterling Silver trim, the number denoting Saturn V's height in feet when standing vertically.
    Material:resin, sterling silver 925
    Trim:sterling silver 925
    Nib:18k gold
    Filling system:piston
    The Moon Landing Collection arrives in an enclosure in the form of an Apollo 11 capsule.
MSRP $ 8100