Montegrappa York Roses Limited Edition Fountain Pen
This pen is pre-owned, but in excellent condition.  It comes complete with original box and papers.  It is equipped with an 18kt Medium nib.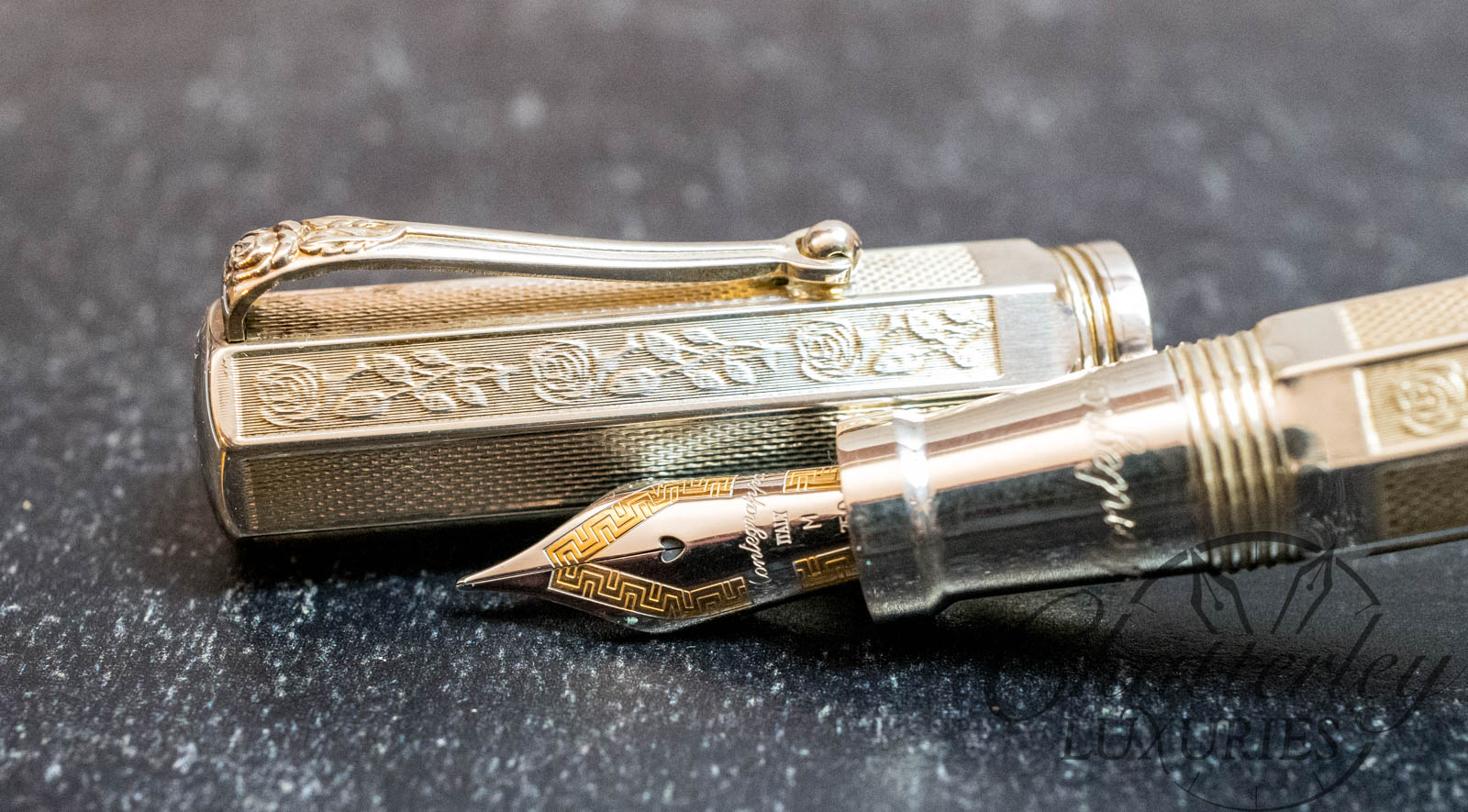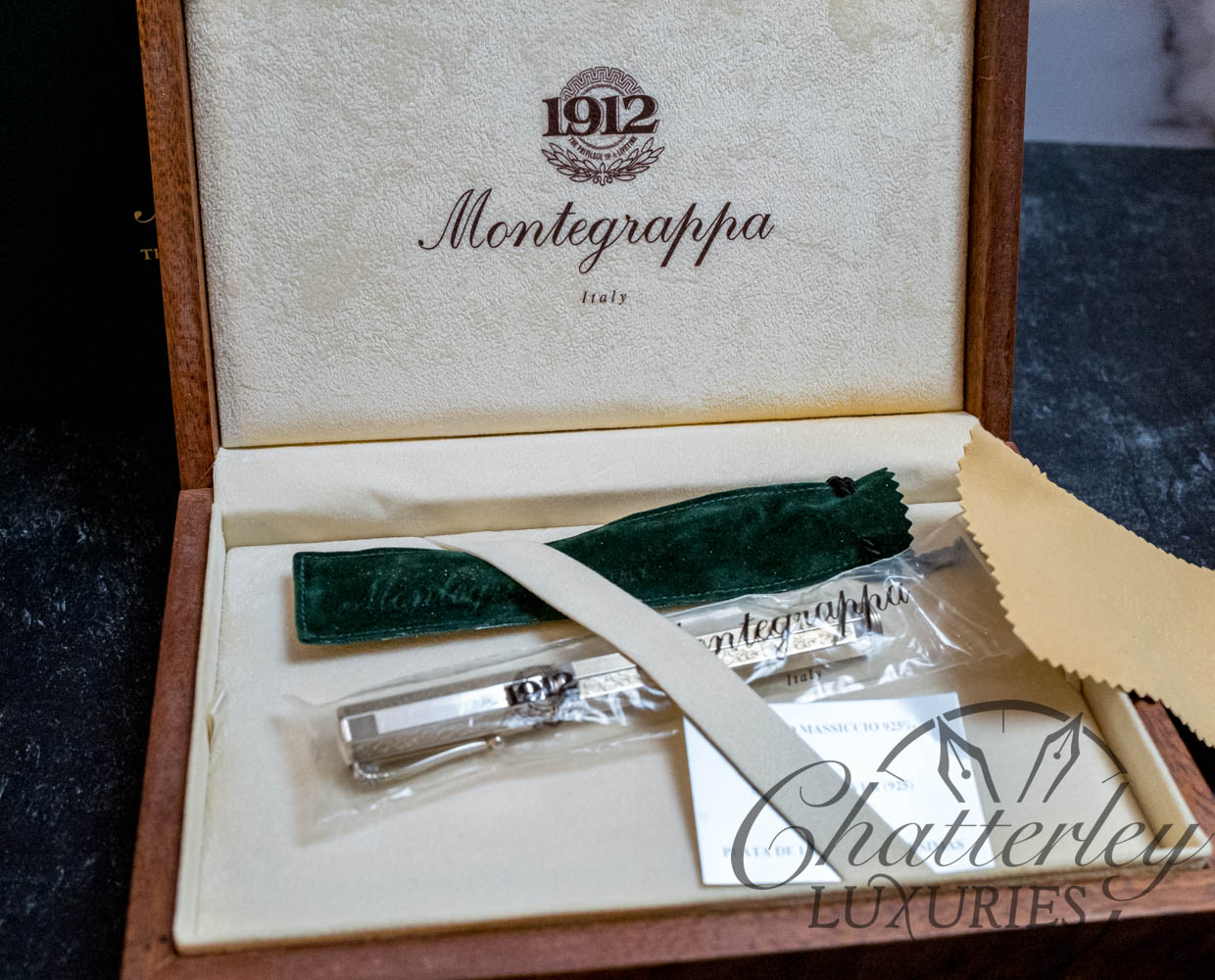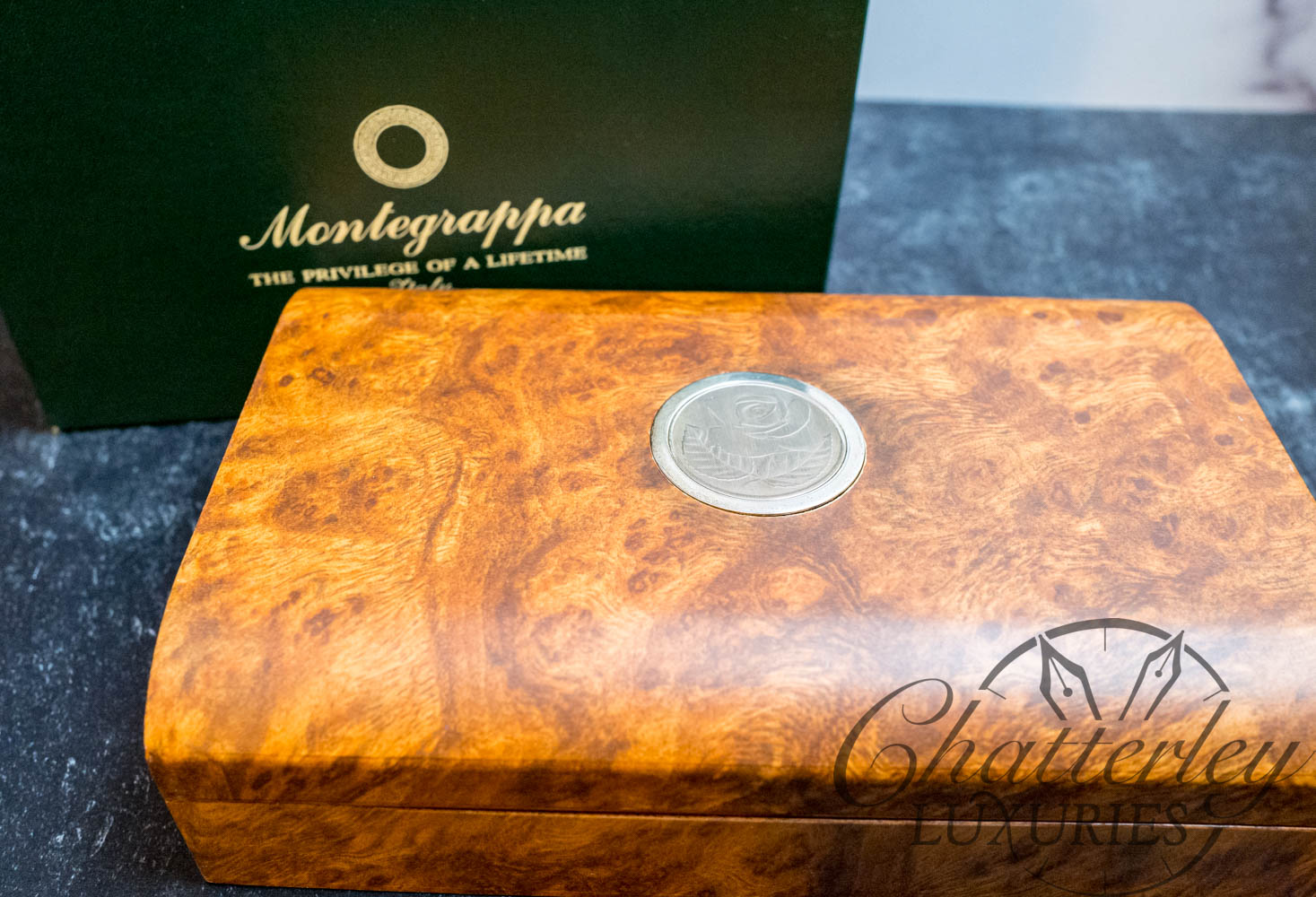 The inspiration for this collection was the 30 years War of the Roses between the House of York and the House of Lancaster for the throne of England. This period in English history, circa 1455 – 1487, is named after the heraldic badges of the two apposing royal houses. The white rose of the House of York and the red rose of the House of Lancaster. Roses are therefore the main decorative feature of the limited edition Montegrappa York and Lancaster fountain pens, appearing on the top of the pocket clips and along the caps and barrels in shallow silver relief.
This example of the Montegrappa York Roses fountain pen is manufactured in silver (.925) and fitted with an 18k gold nib with platinum highlights, engraved with Greek key style decoration.