Namiki by Pilot Emperor Shoki Limited Edition 2019 Fountain Pen
Contact us for the Chatterley Loyalty Price.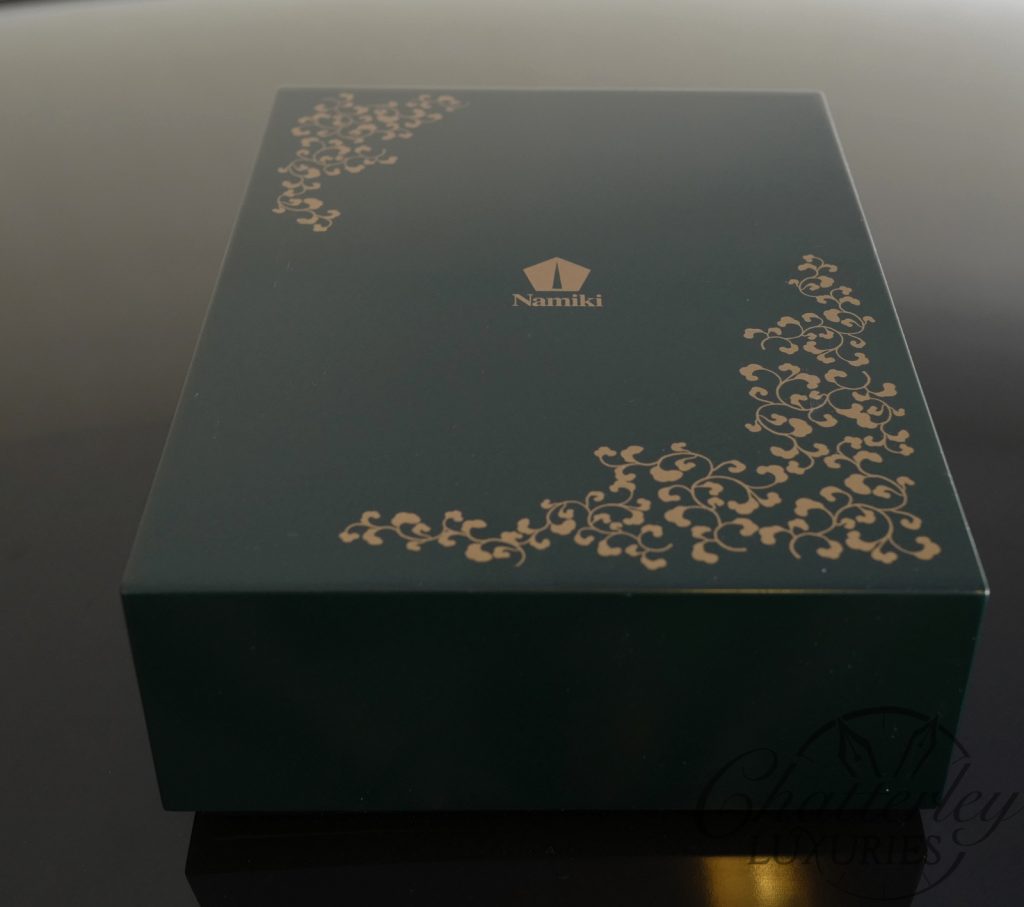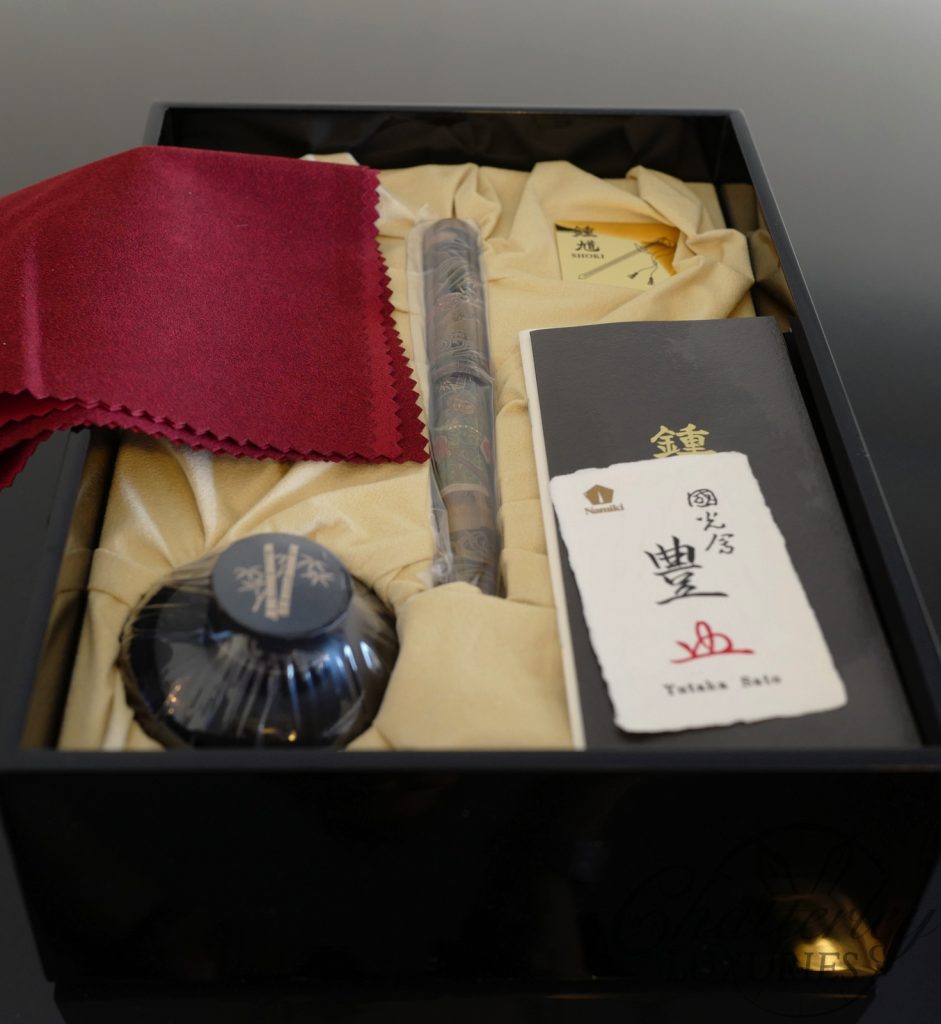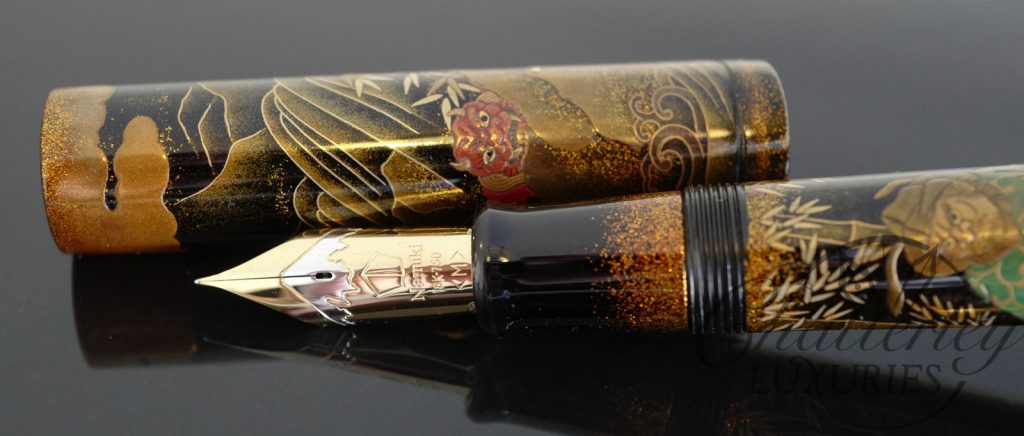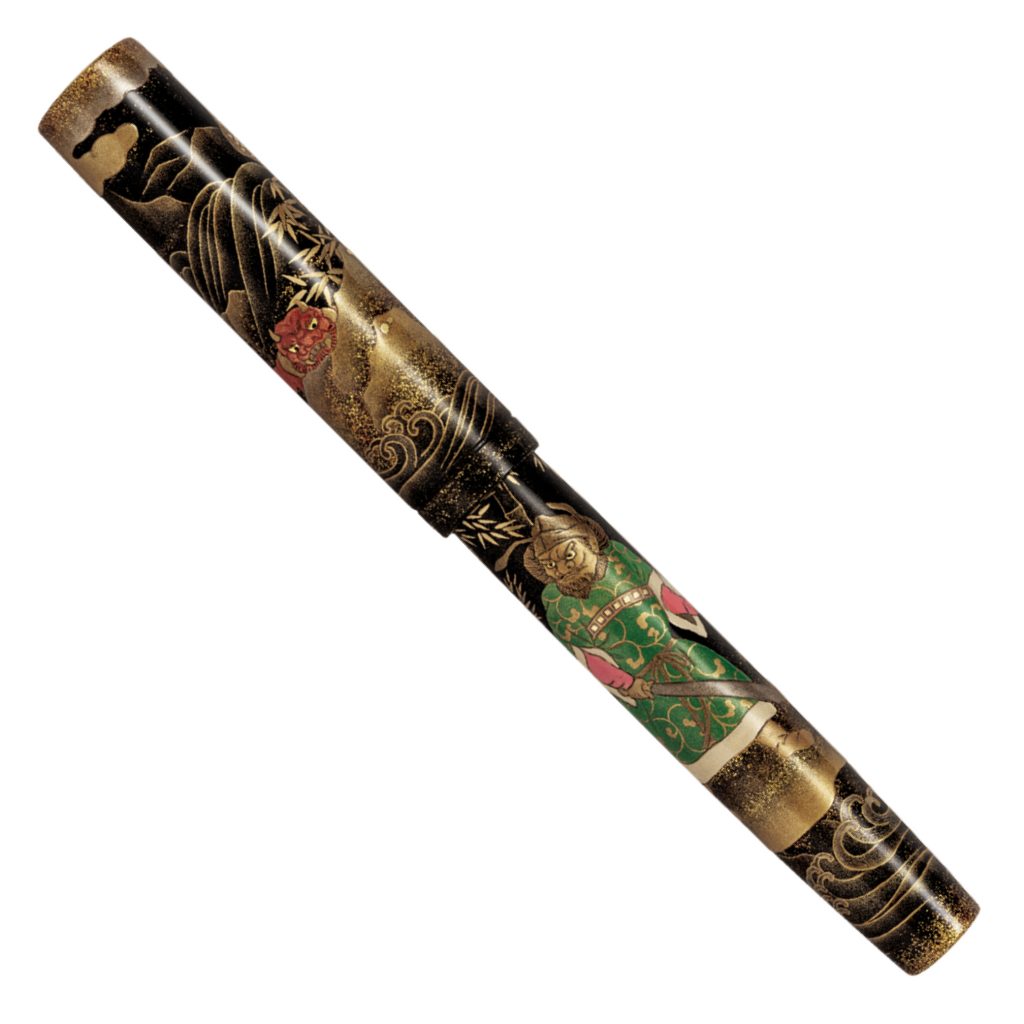 Below is a picture of the Large #50 nib compared to a Montblanc 149 nib.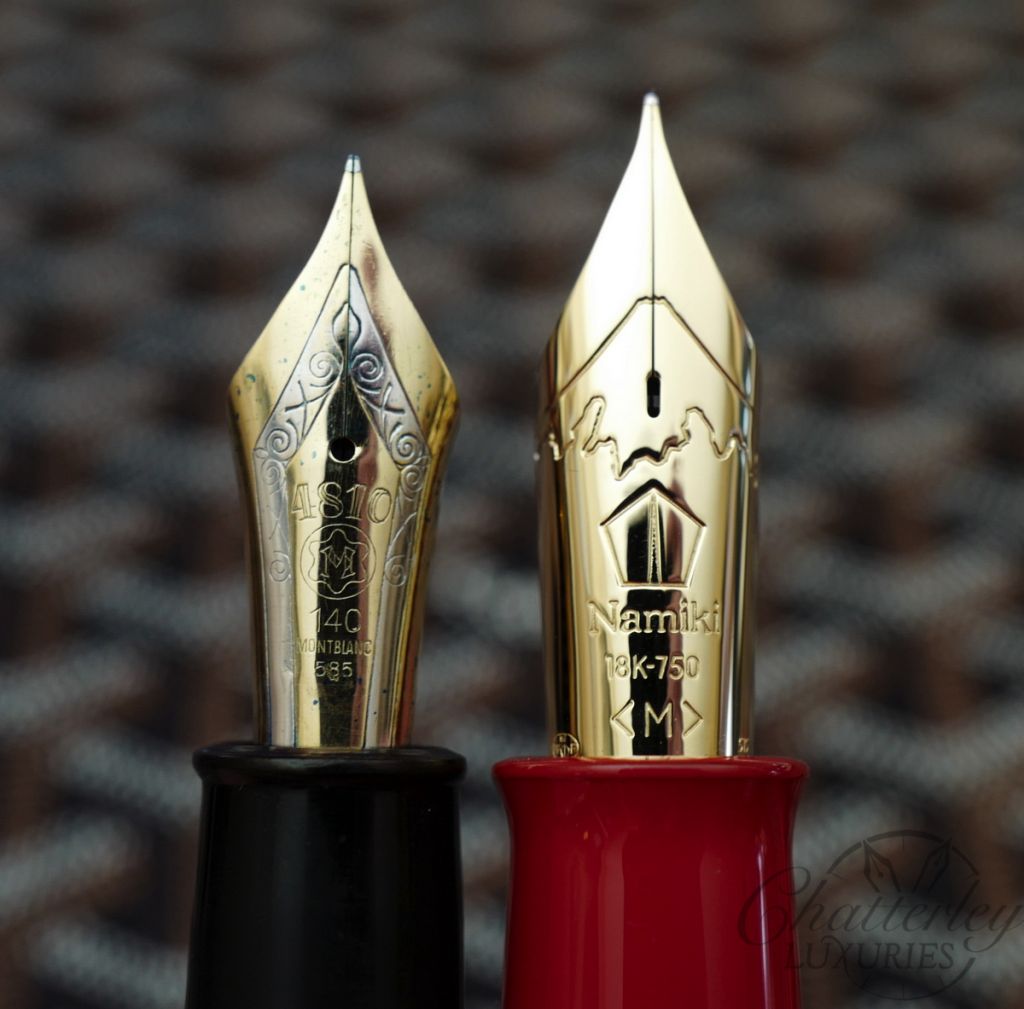 The Emperor Collection is Namiki's highest ranking series. A size No.50 (Jumbo) 18k gold  nib, the same size as the large Maki-e fountain pen created about 90 years ago, as well as possessing an ink stopping function and the body being shaped with ebonite.
SHOKI is a legendary Chinese mythological figure that is reputed to possess talismanic powers.
Even in Japan, records surviving from the Muromachi period (1336 – 1573) carry many depictions of SHOKI . At the end of the Edo period (1603 – 1868) it became common to display SHOKI dolls as talismans to protect children, drive out evil spirits, and bring about academic achievement, particularly during the Boy's Day seasonal festival. The custom has been preserved to this day, with SHOKI continuing to be displayed as one of the May festival dolls. In the traditional machiya merchants' houses in Kyoto, one can often see townscapes in which SHOKI figurines have been placed on roof eaves as talismans to ward off evil.
Theories abound on the subject of SHOKI folklore, but the legend dates back to China's T'ang Dynasty (618 –907 ).
When the sixth T'ang emperor, Xuanzong became ill, he had a nightmare in which he was possessed by evil spirits. In the dream, a large demon appeared and vanquished the evil spirits with ease.
When Xuanzong then asked the large demon to identify himself, he gave his name as SHOKI. Having failed the examination to enter the prestigious civil service, S HOKI fell into despair and killed himself, but had nevertheless received a respectful burial. SHOKI explained that he had appeared to rid the country of notorious evil spirits and to bring peace as a way of repaying this favor.
When Xuanzong awoke from his nightmare, his illness was completely gone. To mark that mysterious event, he immediately had an artist draw a SHOKI. The emperor later discovered that the artist's drawing depicted SHOKIexactly as he had appeared in the dream. It is said that, from that time on, Xuanzong worshipped SHOKI as a god.
Thereafter transcending national borders and ages, S HOKI has come to be venerated among people as a god that wards off evil spirits or plague and invites good luck.
Generally, the SHOKI is depicted wearing a beard, holding a sword to ward off evil in his right hand, and with large, glaring eyes and a scowling countenance.
Body: Ebonite
Pen body: EMPEROR Vest type
Cap: Screw-cap
Trim: Gold Trim
Postable: No
Nib: Rhodium Accented18K Gold Nib
Filling System: Eyedropper
Traditional Oriental Lacquered Wood Gift Box
Technique: Taka Maki-e, Togidashi Maki-e
Kokkokai Maki-e Artisan: Yutaka Sato
Pen nib: 31.7mm (1.25in)
Matching 50ml limited edition Namiki ink
Warrantied for life
Limited Edition of 99 pieces