Namiki by Pilot Emperor Chinkin Peony Fountain Pen
Contact us for our Chatterley Loyalty pricing, info@chatterleyluxuries.com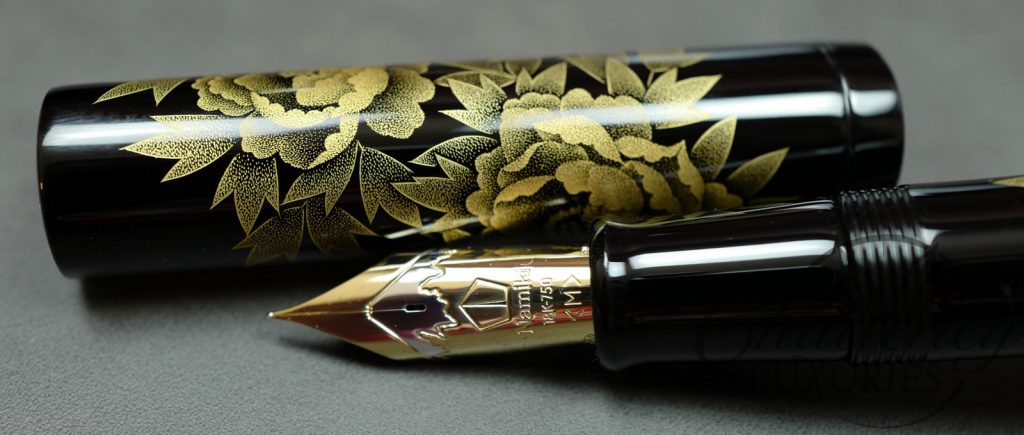 The Peony is illustrated using the technique of chinkin denbori (gold inlay) where millions of dots are dented on the surface using a sharp chisel and the artist's inner strength which will then be filled in gold and lacquer polished. The pen is three dimensional and is best appreciated with a magnifying glass.
The Chinkin technique involves carving and not coating, so once the work begins it can not be corrected even if an error is made. Chinkin (gold inlay) is a technique in which a surface is coated with a roiro lacquer with a special carving chisel. Precious metal leaf and powder are then inlayed in the cut patterns. The Peony flower is a traditional motif in Japanese fine art, symbolic of wealth, beauty and prosperity. The pen is fitted with a 18K two-toned gold #50 nib imprinted with Mt. Fuji.
The large capacity barrel fills with ink via eyedropper, and the pen comes packaged in an elegant presentation box with a bottle of blue ink and signature card. Each pen takes months to create. As these pens are truly one-of-a-kind pieces of art, they are warrantied for life by Namiki.
.
Finish: Lacquered Smooth Urushi Barrel with Gold Dust

Cap: Polished & Contains Miniature Lacquered Art Designs

Trim: Gold Trim

Nib: Oversized No. 50 Two-tone 18K Gold Nib

Filling System: Eye Dropper

Traditional Oriental Wood Gift Box
Below is a picture of the Large #50 nib compared to a Montblanc 149 nib.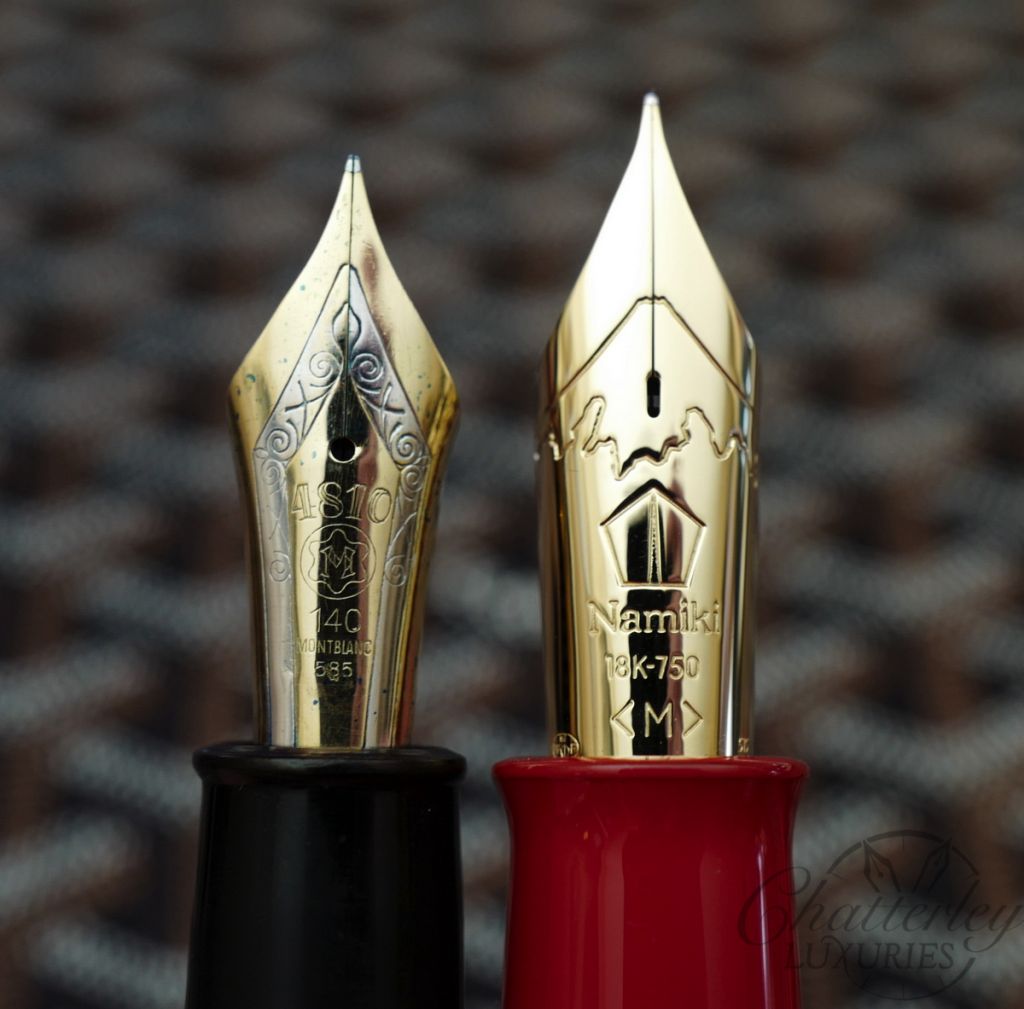 MSRP $8000