Namiki by Pilot Emperor Chinkin Tiger Fountain Pen
Contact us for our Chatterley Loyalty pricing, info@chatterleyluxuries.com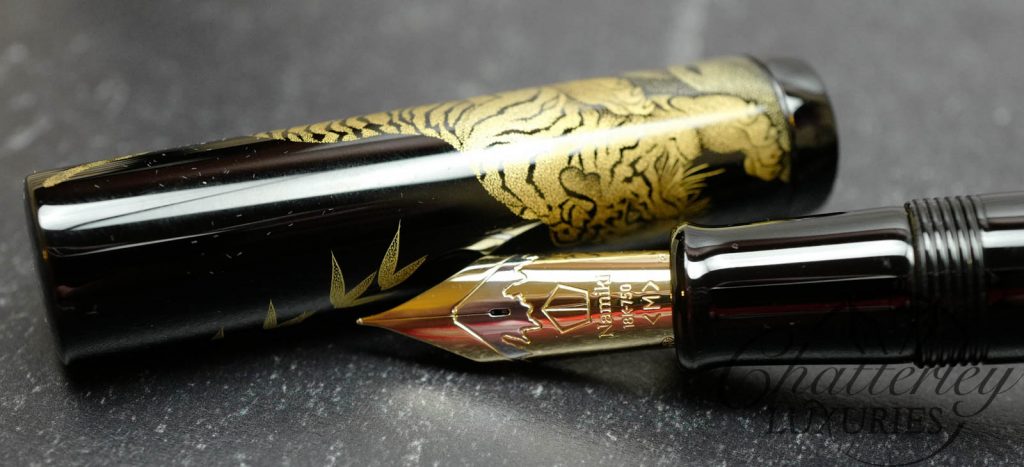 The tiger symbolizes strength, balance, coordination and agility in the Asian culture. The Tiger motif is realized here in chinkin, a technique involving special chisels are used to engrave a pattern onto the lacquered surface. The design is imbued with colour by applying an additional layer of lacquer to the chisel's tracings and inlaying gold leaf or gold powder
The Chinkin technique involves carving and not coating, so once the work begins it can not be corrected even if an error is made. Chinkin (gold inlay) is a technique in which a surface is coated with a roiro lacquer with a special carving chisel. Precious metal leaf and powder are then inlayed in the cut patterns. The Peony flower is a traditional motif in Japanese fine art, symbolic of wealth, beauty and prosperity. The pen is fitted with a 18K two-toned gold #50 nib imprinted with Mt. Fuji.
The large capacity barrel fills with ink via eyedropper, and the pen comes packaged in an elegant presentation box with a bottle of blue ink and signature card. Each pen takes months to create. As these pens are truly one-of-a-kind pieces of art, they are warrantied for life by Namiki.
.
Finish: Lacquered Smooth Urushi Barrel with Gold Dust

Cap: Polished & Contains Miniature Lacquered Art Designs

Trim: Gold Trim

Nib: Oversized No. 50 Two-tone 18K Gold Nib

Filling System: Eye Dropper

Traditional Oriental Wood Gift Box
Below is a picture of the Large #50 nib compared to a Montblanc 149 nib.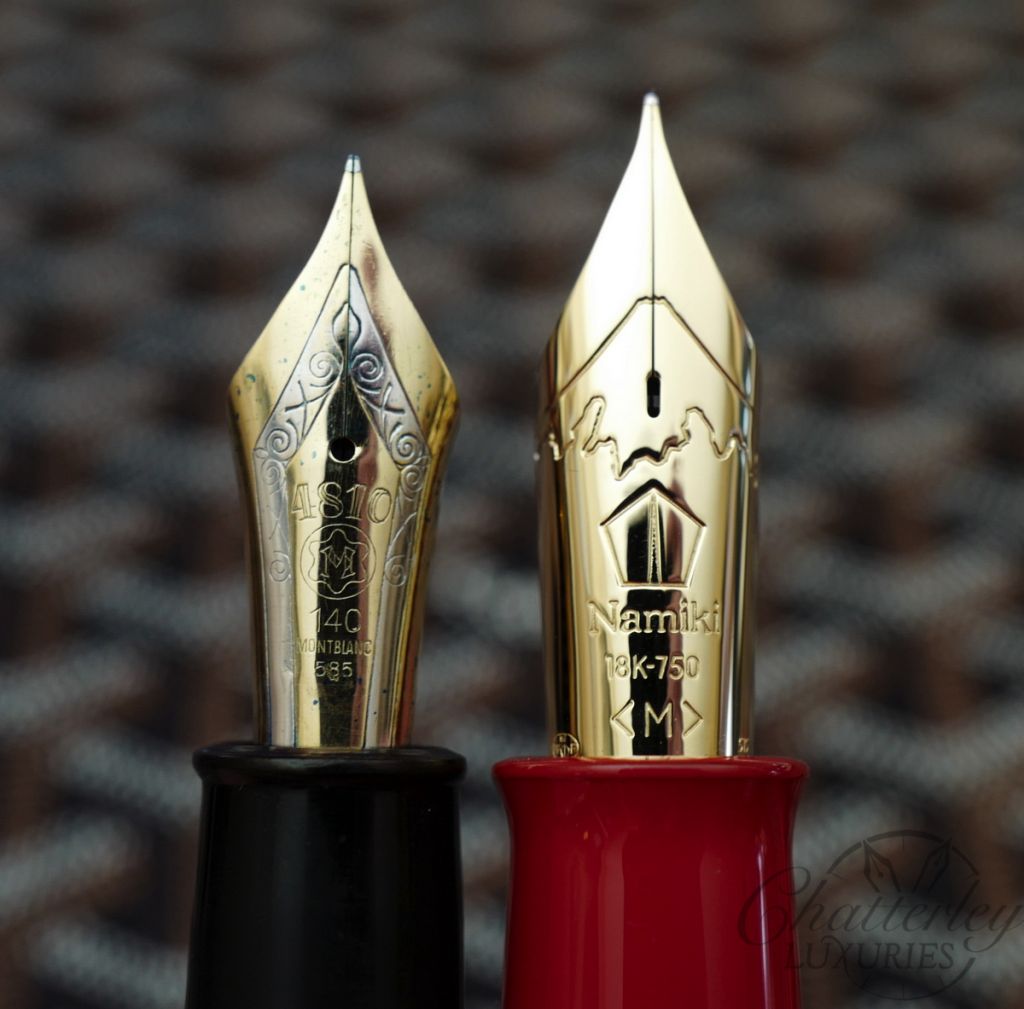 MSRP $8000