Namiki by Pilot Yukari Royale Lioness and Cubs Fountain Pen
Contact us for our Chatterley Loyalty pricing, info@chatterleyluxuries.com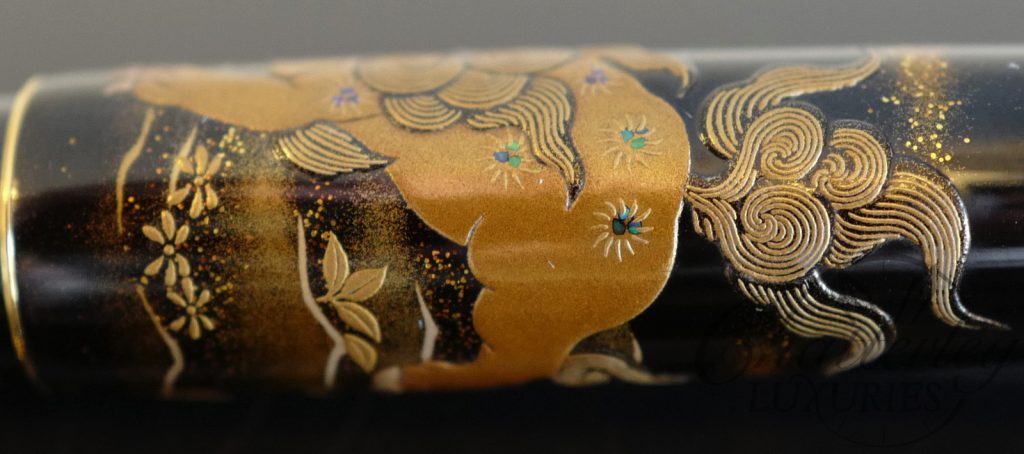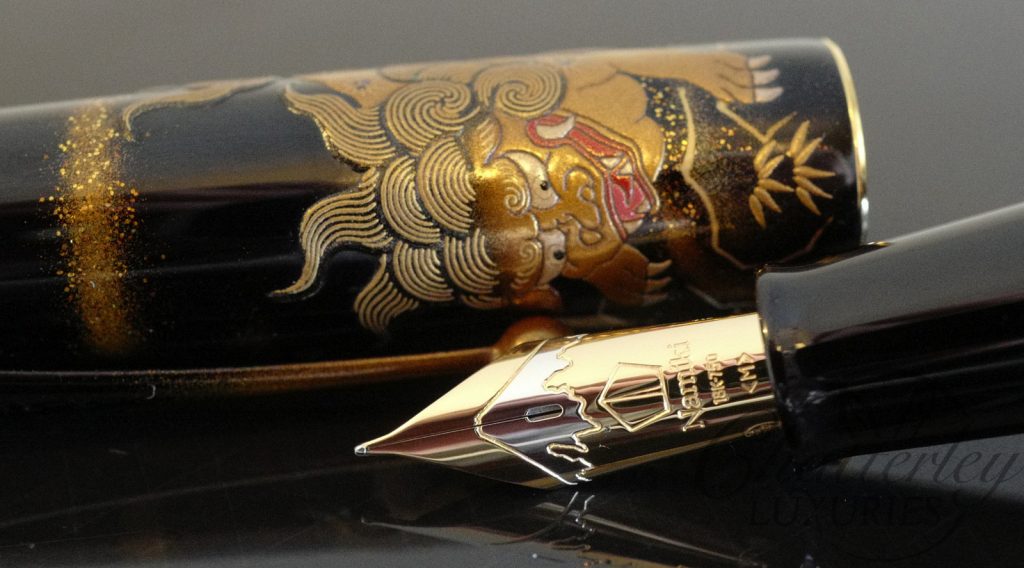 The new addition to Namiki's Yukari Royale collection is the "Lioness and Cubs" Maki-e fountain pen.
Extraordinary artistry and craftsmanship, along with superior attention to detail, embody the essence of the Japanese Maki-e art form.
This exquisite, hyper-realistic design of the Yukari Royale Lioness and Cubs brings to life the phrase "Spare the rod and spoil the child." This longstanding story also mirrors the parenting technique said to be used by lions. The lioness will leave her offspring at the bottom of a ravine to encourage her cubs to rally their strength to get out of the depths of the canyon. Only the strong cubs will persevere. This scene is a parable that only parents with deep wisdom, discipline and strong principles are capable of following in the lioness' parenting footsteps.
The Namiki Yukari Royale was created using a burnished-raised Maki-e style called Togidashi-taka Maki-e. The artisans painted the pen with a lacquer and used gold and silver powder to sprinkle over the exquisite design. Then, the artisans use charcoal to delicately scrape the surface until their intricate design is revealed. This stunning fountain pen is complemented with a choice of fine, medium or broad 18-karat, rhodium adorned gold nibs which bears the Namiki logo as well as an engraving of the highest, most majestic mountain in Japan, Mount Fuji.
MSRP $6200