Namiki by Pilot Yukari Royale Noshi Bundle Fountain Pen
Contact us for our Chatterley Loyalty Price, info@chatterleyluxuries.com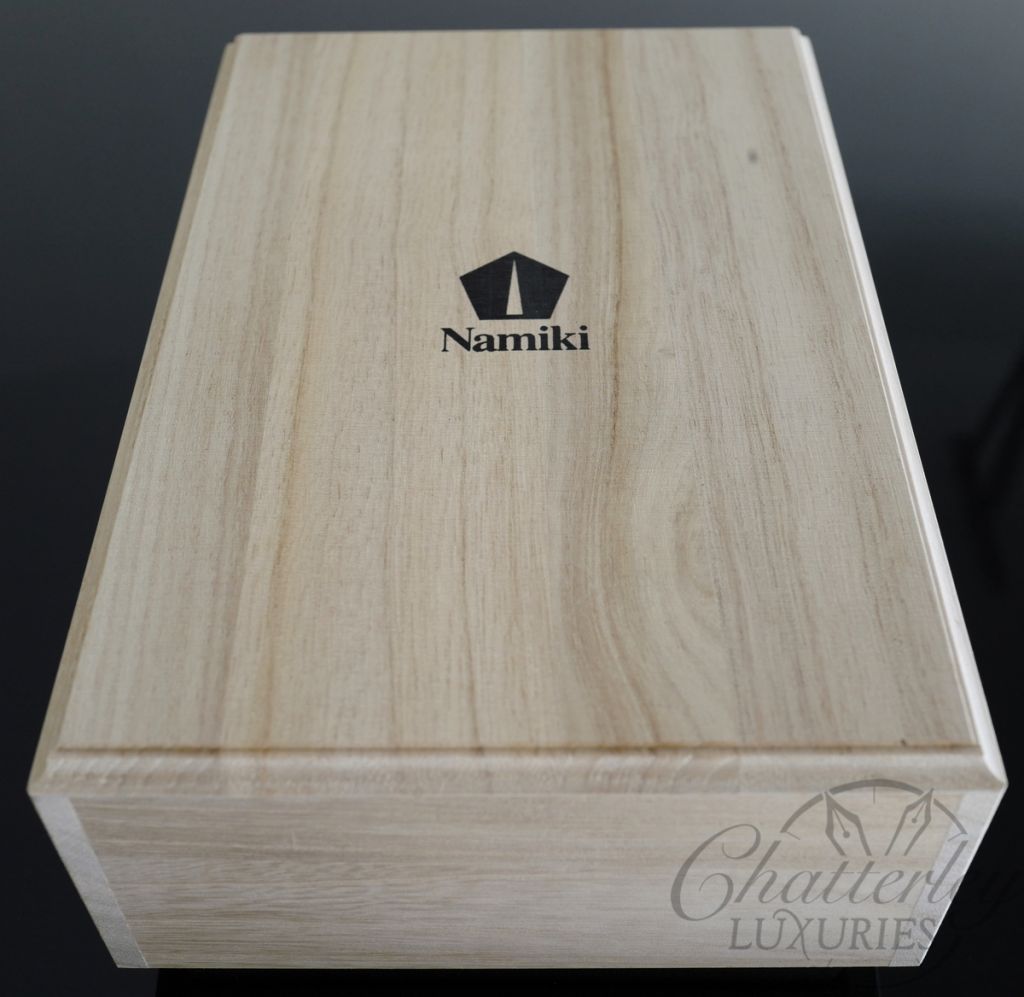 In Japanese culture, noshi is a decorative element attached to gifts. It can be attached to gifts for weddings, for births, and for other congratulatory events such as graduation or promotion. Noshi is given as a token of good luck; it is never used in funerals or burial ceremonies.  Historically these bundles are made of long thin strips of dried abalone.
Namiki Maki-e fountain pens encompass the ultimate fusion of skill and spirit inherited from their predecessors, and also the roots of PILOT.  Over many years to the present day, they are one of the top brands in Maki-e fountain pens conveying Japanese traditional culture.
Lacquering, drawing, sprinkling and polishing. In order to bring out a beautiful, fine Maki-e, these 4 processes are repeated many times over.  More than 3 months are required until completion, with some Maki-e fountain pens being completed after going through the process as much as 130 times.
MSRP $7000