Newton for Chatterley Prospector in G10 All Orange Limited Edition Fountain Pen
A creation in the making for years. The Chatterley and Newton Pens G10 Prospector Limited Edition. A limited edition of only 11 pens made with Orange Body and Black cap. They are available with either 14k Gold Rhodium Plated or Titanium nibs. The nibs are oversized #8 nibs with Key Hole breathers and Ebonite Feeds.
The Titanium nib comes in Fine.
The 14k Gold with Rhodium plating nib options are Extra Fine, Fine, Medium, Double Broad, Architect Grind and Stub.
These pens are hand turned  and sculpted by Shawn Newton in a triangular shape that is opposite from the cap and body and meeting in the middle where it's round.
Made from G10, a Fiberglass Composite similar to Carbon Fiber or Micarta in that its an epoxy resin laminate. But how its different is it uses Glass Fibers, where the other two do not.  As you can see in the pictures, the G10 almost has a Grey look. This gray will fade after being handled and will be much more of a rich Orange.

This is the Titanium nib.

This is the 14k Gold nib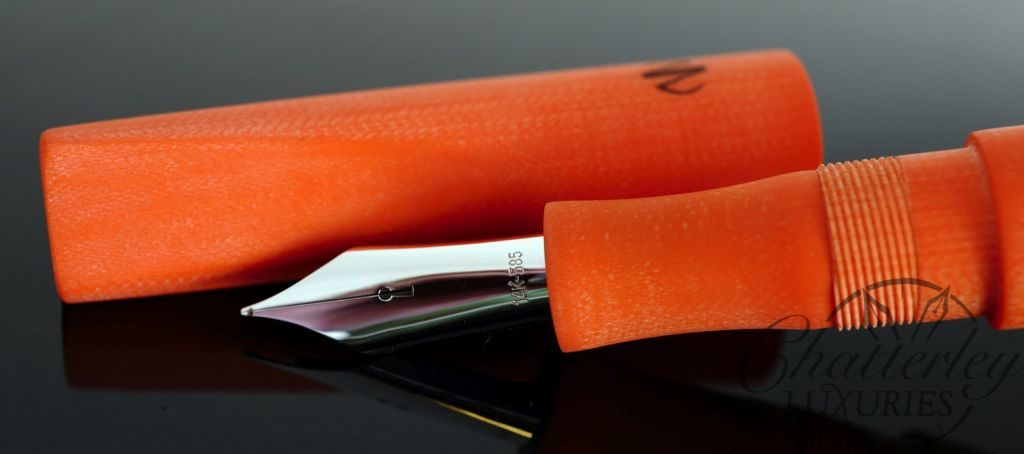 Each pen comes with a Newton pouch (Orange or Blue) and mug.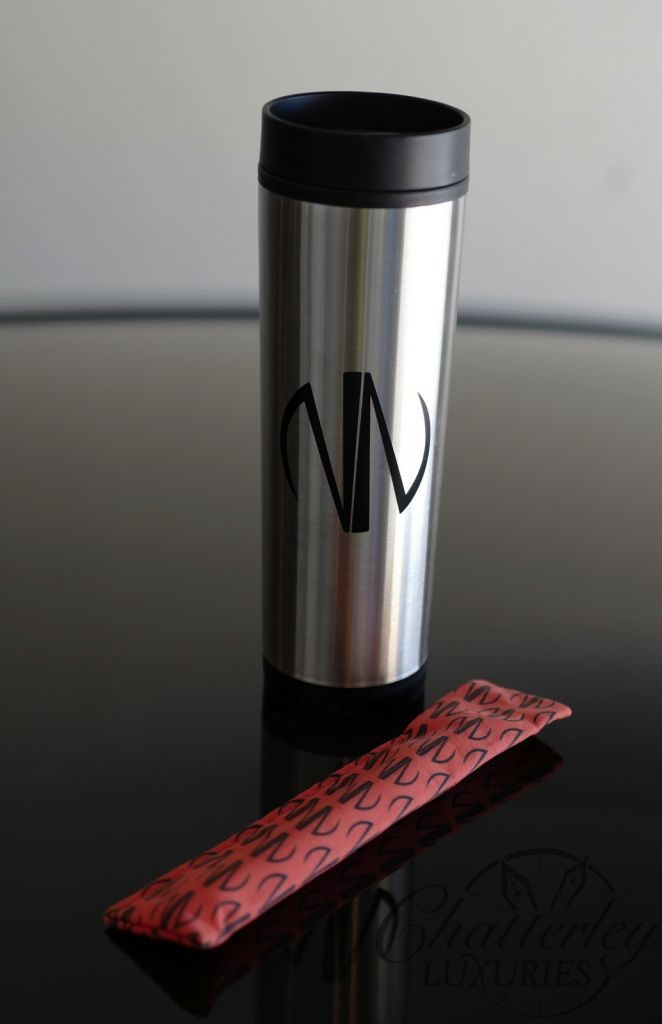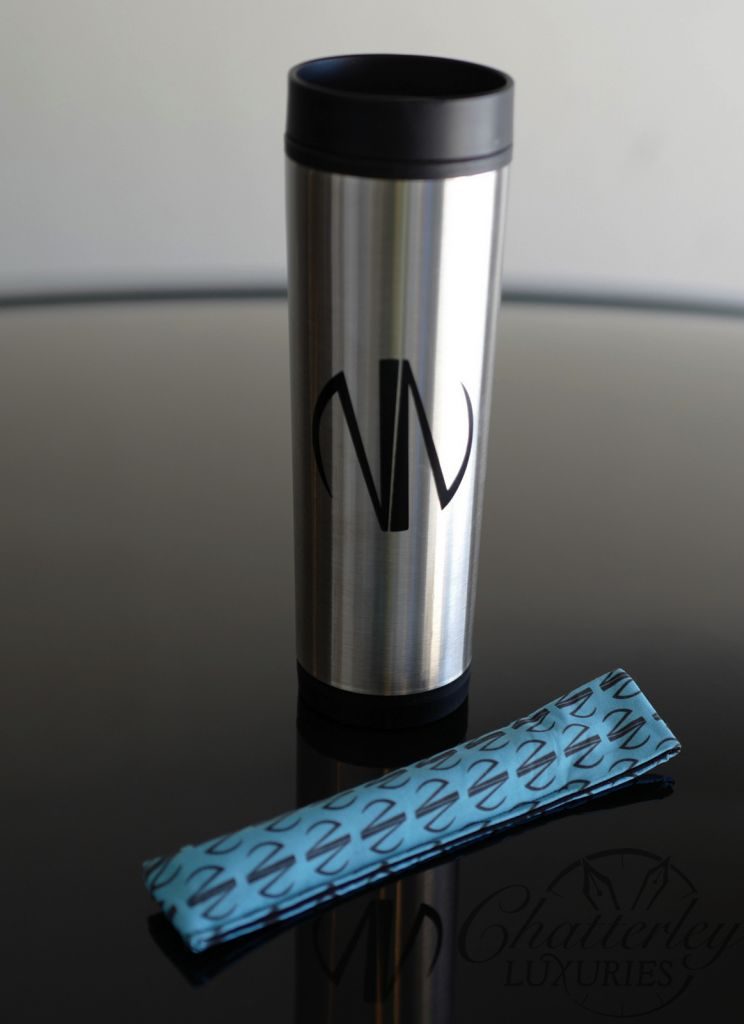 Here are some pictures of the manufacturing process where Shawn creates these works of art.