Oldwin Vestiges De Nuit (Night Remnants) Oversized Fountain Pen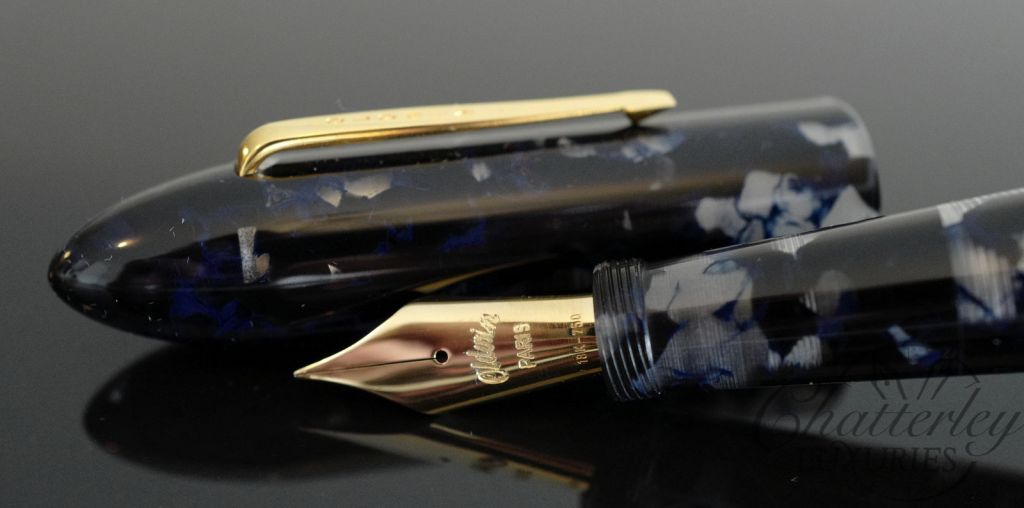 Classic French fountain pen in acrylic resin evoking the first breakthroughs of light at the end of the night. On an intense black background, transparent gaps surrounded by deep blue reveal the skeleton of the fountain pen. Very limited number of copies of this pen is made.
Sober and elegant, no ring disturbs the harmony of its line, body entirely machined and turned by hand.
Clasp in solid gold-plated bronze, made using the technique of lost wax.