Omas Smokey Black 360 Vintage Limited Edition Transparent Fountain Pen
In 2011 Omas released the first of their 360 Vintage Limited Edition collection witnessing the excellence of the OMAS writing instruments.  OMAS completes the series revealed in 2011 with the 2013 Edition.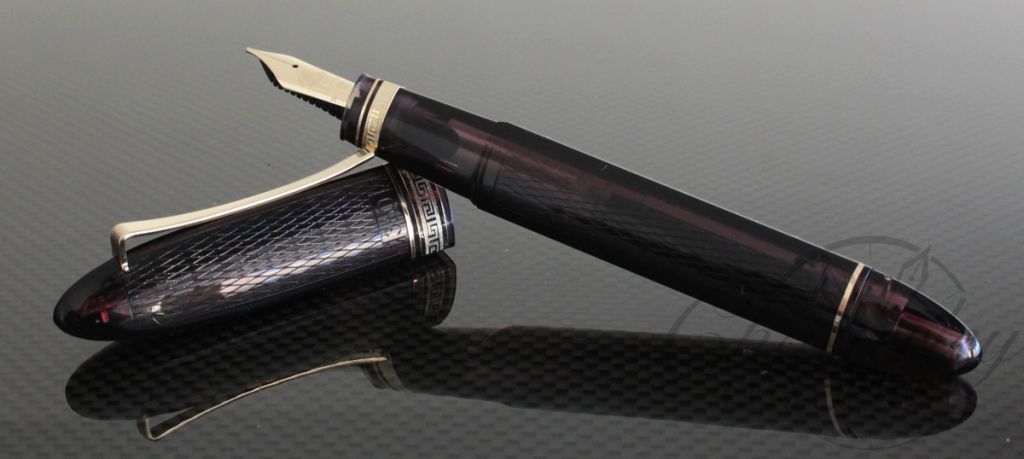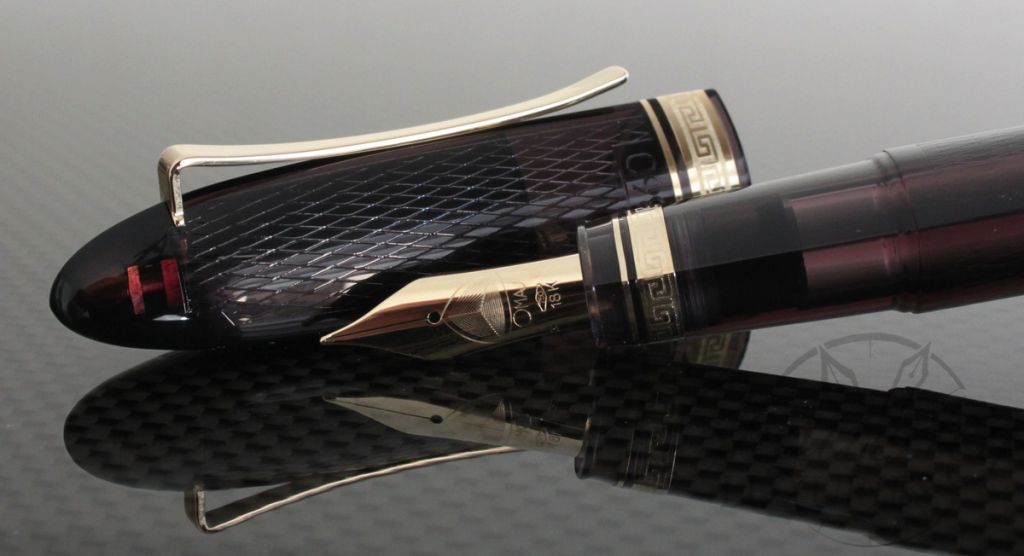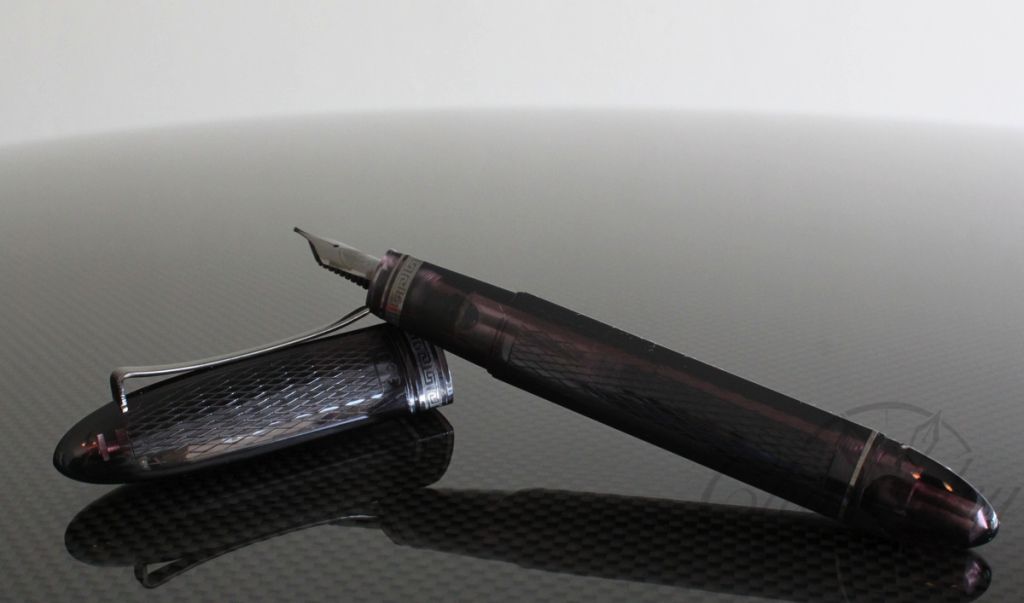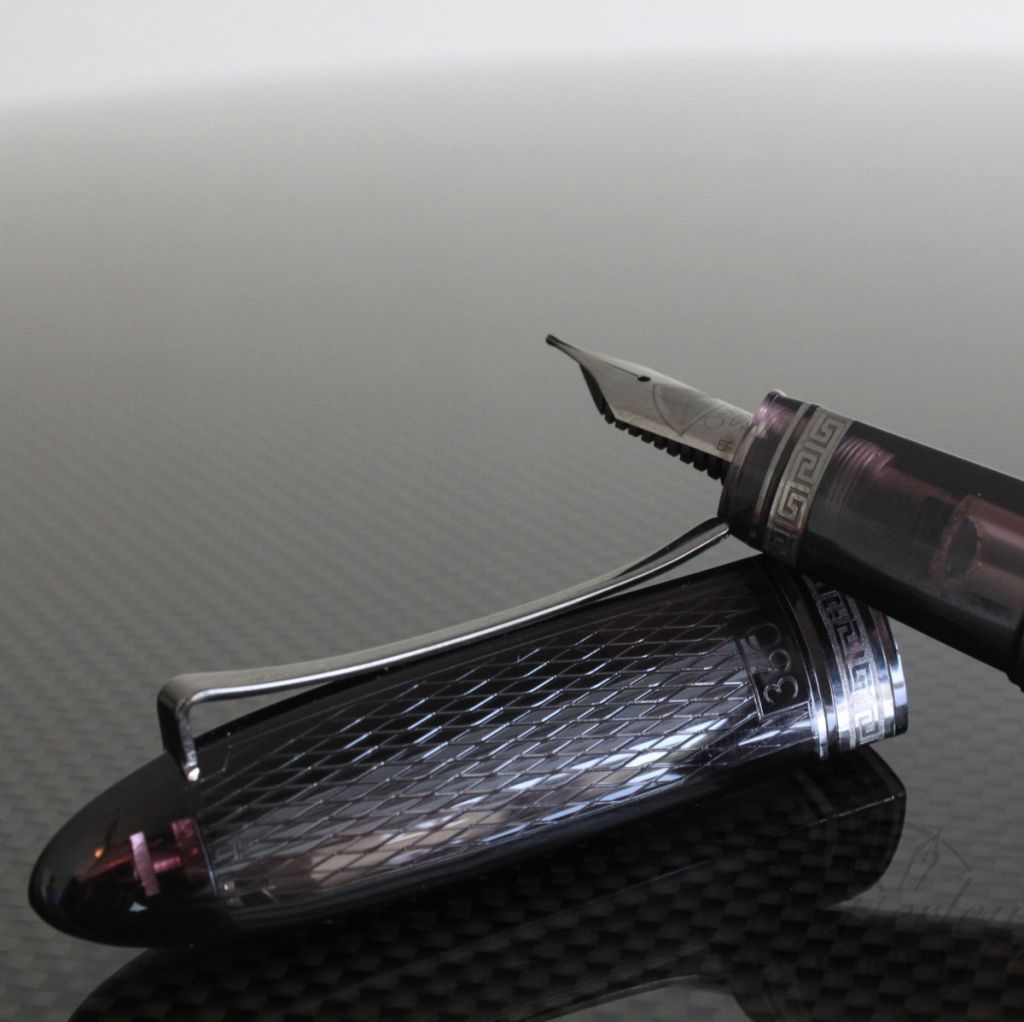 Staying true with Omas's commitment to delivering Limited Edition Collections, this pen is made of a smoky cotton resin and embellished with two different trims, the one shown features ruthenium trim, gold was employed for the other trim. The popular triangular shape was designed in compliance with ergonomic principles. This Limited Edition is complimented by diamond-shaped engravings on both cap and barrel, adding depth and texture to this demonstrator made from high quality Italian resin. Fitted with an 18kt nib, and showcasing Omas's greek fret style trim design, this limited edition showcases the classic design that 360 lovers will recognize. The nib grades available are EF, F, M, or B widths and an ebonite feed. Other specialty nibs may be available, contact us at info@chatterleyluxuries.com before ordering if you would like a different nib. The 2013 OMAS 360 Vintage fountain pen is a numbered and limited edition release of 360 piston filled fountain pens with each trim carrying an MSRP of $750 each.