Omas Milord Fountain Pen Art Collection Teal Green Guilloche
This pen is brand new, but does not come with box or papers. It comes with a Fine Flessible nib.
Since 3,000 BC, writing has enabled humans to express themselves and communicate with each other.
All along the past 5,000 years, writing has accompanied humans by writing their history and telling about the art humans were able to create.
Thus the latest OMAS creation, the Arte Italiana ART collection, is dedicated to the Art, meant as a creative and aesthetic expression able to give emotion.
Made of Navy Blue and Teal Green cotton resin, the Arte Italiana ART is handcrafted and guilloche-engraved with a fine rice grain pattern. For the first time, fountain pen, ball point and mechanical pencil grips are also guilloche-engraved. The modernity of the rhodium accents highlights the style of the ART collection.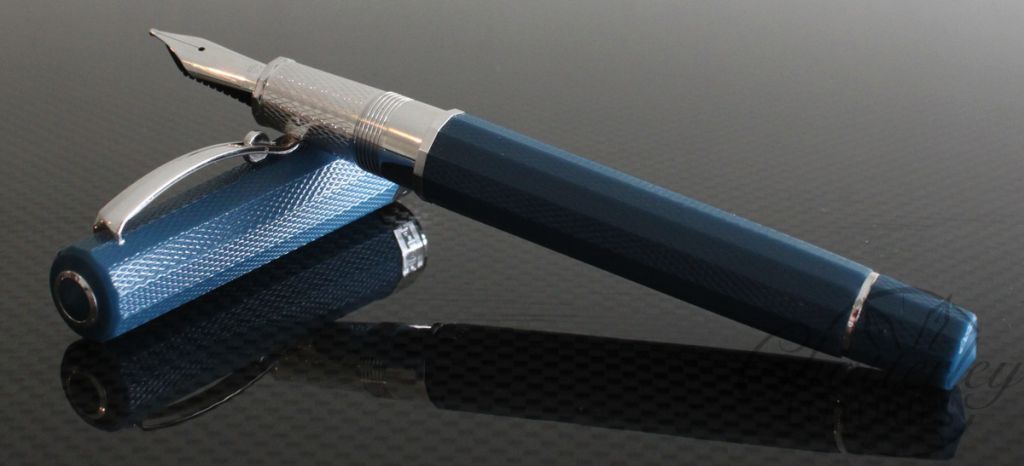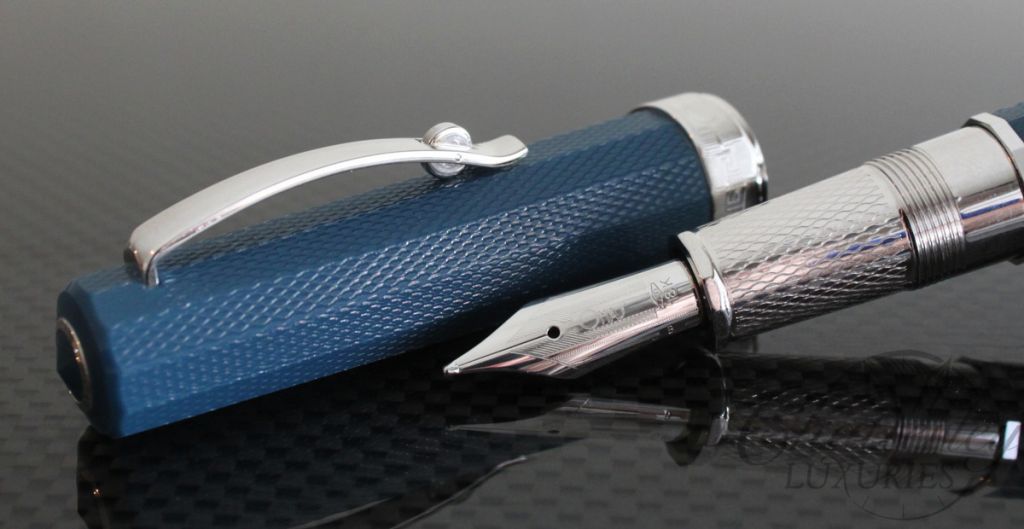 The Milord model comes with the OMAS classic piston-filling system able to satisfy the most demanding handwriting devotees. Classicism and modernity, past and future merge into an exclusive collection handcrafted and manufactured in the Bologna workshop. The ART collection comes exclusively in piston-filling fountain pen and ball point.
Through the Arte Italiana ART collection, we would like to bring whoever wants to live the experience of handwriting as a personal enrichment leaving behind a "sign" to remember precise and pleasant feelings lived in different moments of our lives.
MSRP on the OMAS Green Milord Fountain Pen – $850