Omas Chianti Classico Anniversary Limited Edition Fountain Pen
This pen is brand new and comes complete with box and papers.  It is equipped with an 18k Medium nib.  It is numbered 300/716.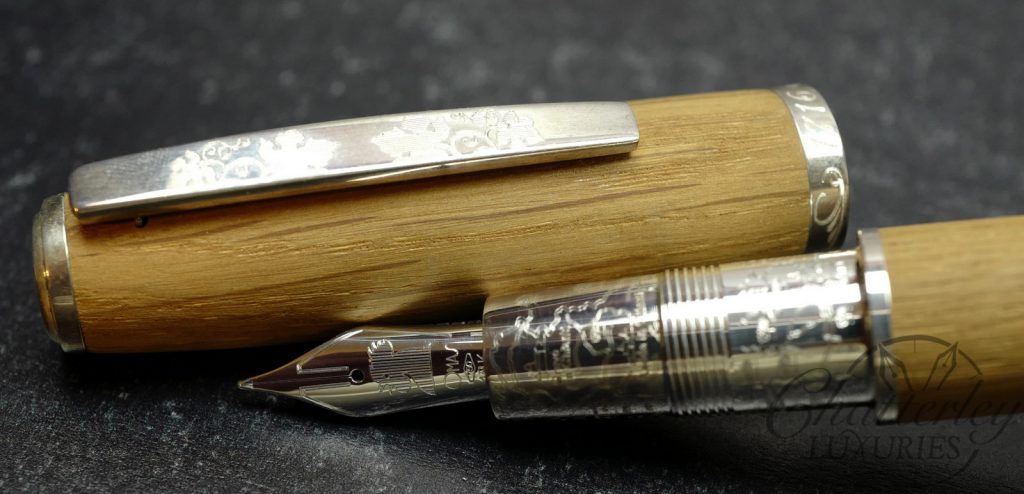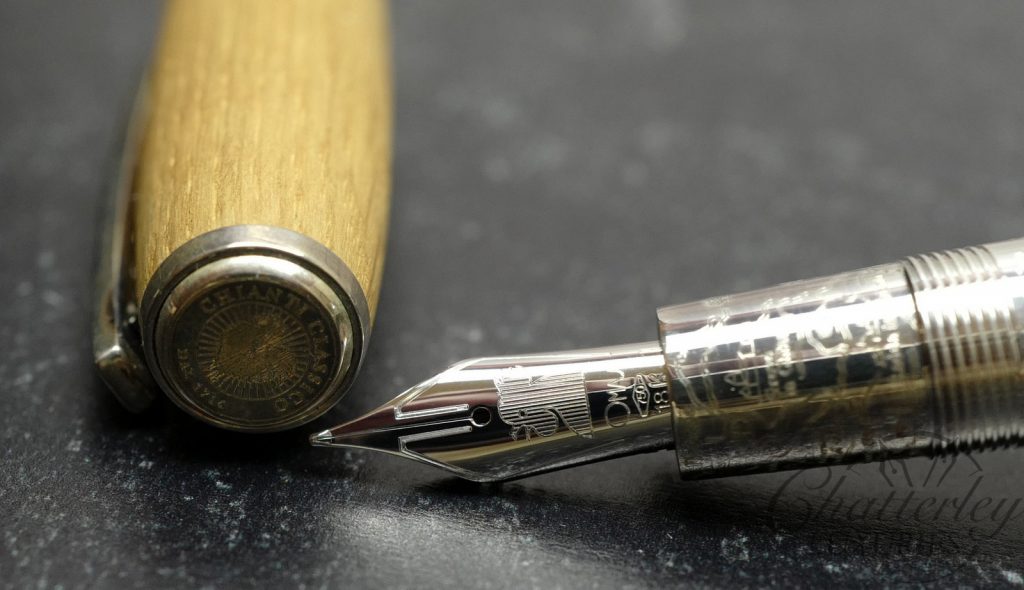 OMAS and the Chianti Classico Wine Consortium, two icons of Made in Italy, introduced the Chianti Classico Anniversary Limited Edition, created together to celebrate the Italian excellence.
This collection of Limited Edition writing instruments tells, once more, the story of their lands and their handcrafting traditions. All over the world, the "Black Rooster" brand, which characterizes the Chianti Classico production guaranteed by the Consortium, is a symbol of undisputed quality. Each wine has its own story, just like every writing instrument handcrafted in the historic Bolognese Company.
OMAS described the story of this exceptional wine, which will celebrate its first 300th Anniversary in 2016, through the expert processing of the same wood used for the aging of Chianti Classico. It was the year 1716, on September 24th, when the Grand Duke Cosimo III de' Medici issued in Florence the edict that defined the territories of this denomination for the first time.
The sensorial experience of Chianti Classico tasting is in perfect harmony with the pleasure of writing, the ancestral rite and the time each fountain pen gives us during its preparation and subsequent writing experience.
On this premise OMAS created a Limited Edition with strong handcraft feeling, where the main element is wood. Each single pen is a unique piece with its pattern and its veins, showing the typical natural color of the oak wood.
Each writing instrument is characterized by the combination of oak wood and silver, finely engraved with the decorations that tell us about the origin of this unique denomination. The representation of the "Chianti Classico territory", where the precious grapes are from, enriches the nib holder; "1716", the year of the denomination edict of the Chianti Classico territories, is engraved on the cap.
Finally, the Black Rooster brand signs each writing instrument with its decoration standing on top of the cap and in the heart of the fountain pen, the 18k gold nib.
The Chianti Classico Anniversary Limited Edition consists of only 716 fountain pens and 300 roller balls, limited and numbered, well protected into a wine-box-inspired wooden collector's packaging, in line with the best tradition of Chianti Classico wine.