Description
Omas Italia '90 Commemorative World Cup Fountain Pen, Ball Point Pencil Set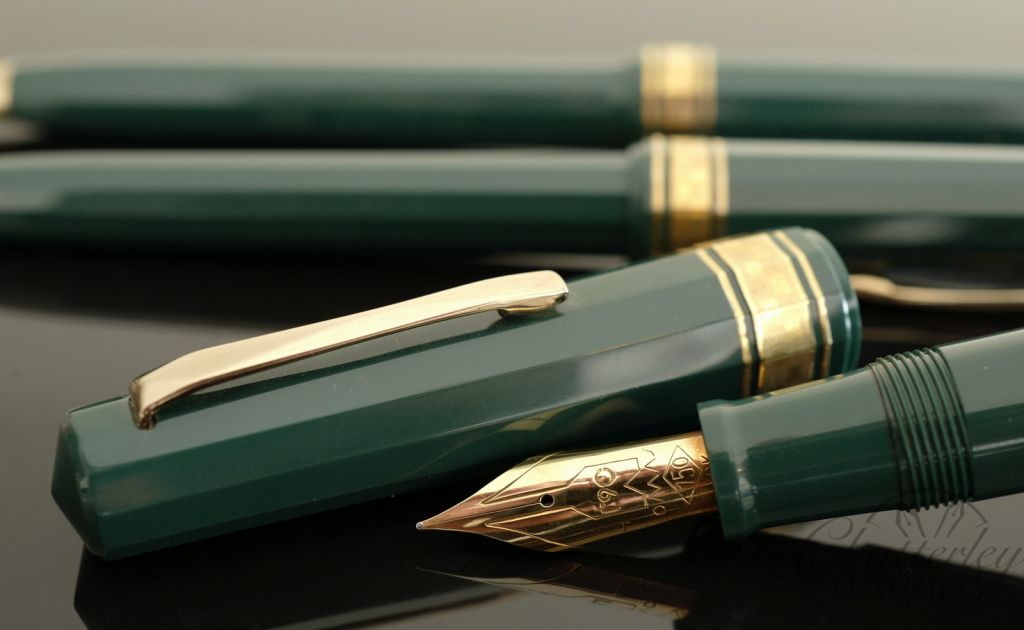 The fountain pen comes with a 14k gold Medium nib. The Ball Point and Fountain Pen are in working condition, but the pencils mechanism won't push out led. I was not able to figure out the issue with it, but a pen repairman should be able fix it. 
This Vintage Omas Italia 90 Special Edition Fountain Pen was designed to commemorate the World Cup Championships held in Italy.  This series is one of the first special edition pens produced by OMAS. These pens were extremely limited to collectors and were mainly given to World Cup Officials and players in token of appreciation.
The unique green resin color of the pen recalls the color of the playing field.  The band bears a design developed exclusively for the event and the nib carries the I'90 logo.