Parker Duofold International Ivory and Black Fountain Pen
This pen has been lovingly used.  It comes complete with box and papers.  It is equipped with an 18kt Medium nib.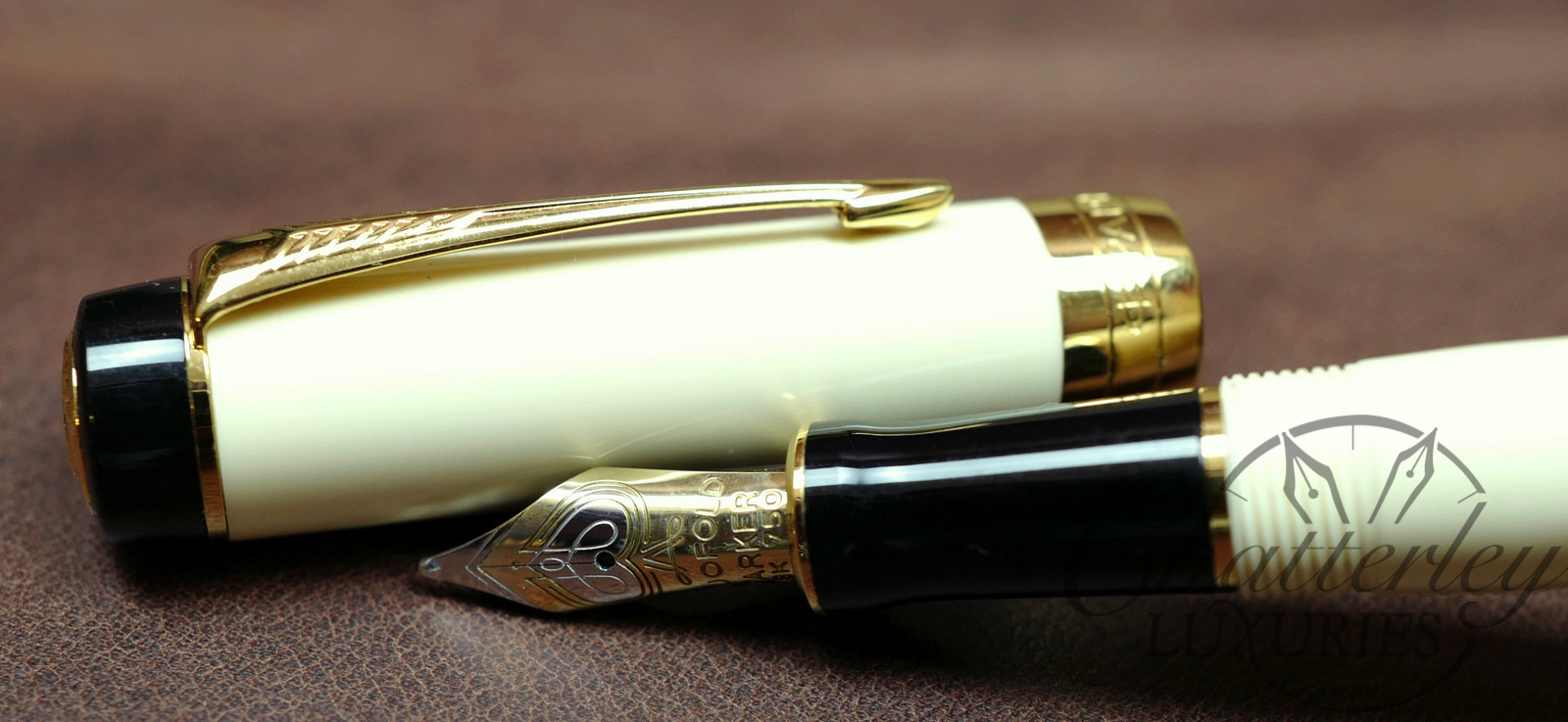 Duofold an emblem of Parker's heritage.  A symbol of excellence since 1921, Duofold remains the most distinguished pen in Parker's discerning lineage. Driven by a commitment to superior craftsmanship, every detail of Duofold is carefully thought out and executed. From the emblematic design of the ace emblazoned 18-carat solid gold nib to the precious metal finishes, each piece is meticulously brought together by hand to ensure the finest writing experience.
The Finish
Delicately crafted from solid, elegant white cast acrlyic with highly distiguished, 23K gold-plated trim. Complemented with an 18k solid gold bi-tonal nib covered with a rhodium highlights.
The Nib
18K Solid Gold With Rhodium Finsh