Pilot 2021 Limited Edition Black Ice Vanishing Point Fountain Pen
This pen is preowned, but in perfect condition. Comes with original box and papers.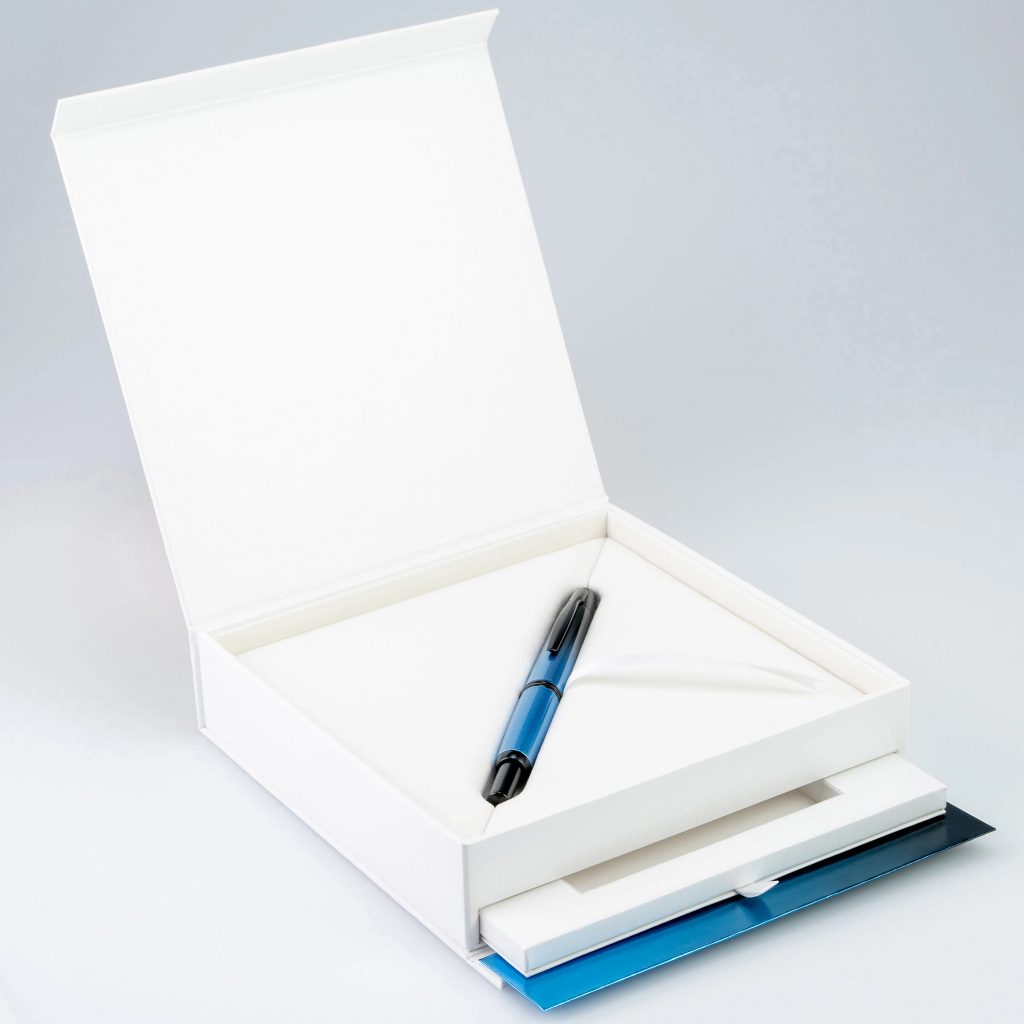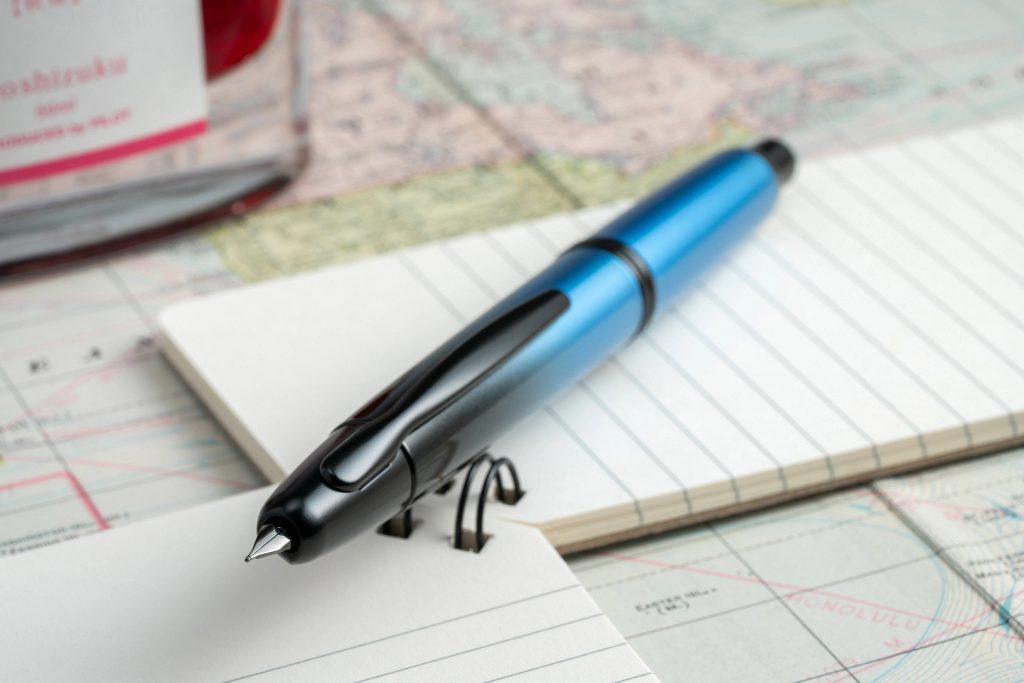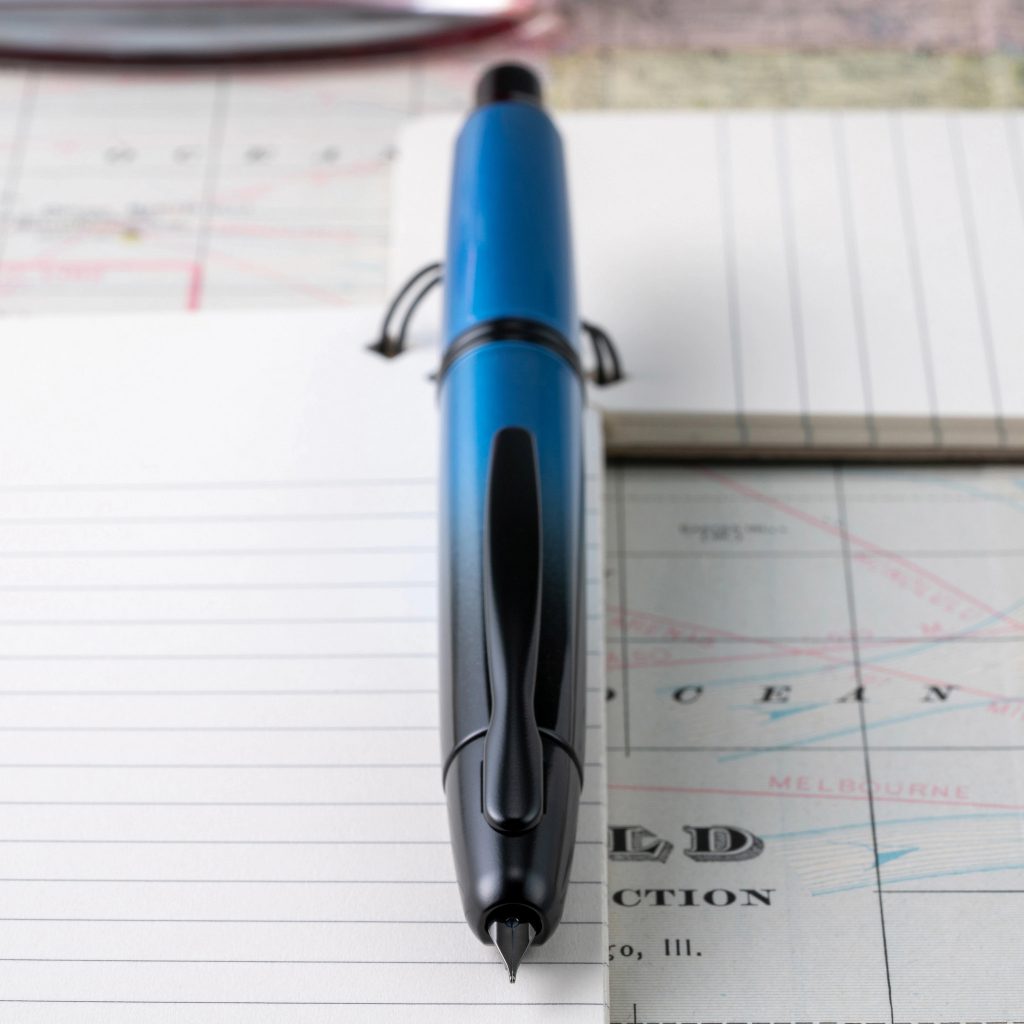 The Pilot iconic vanishing point fountain pen comes back in a spectacular gradient of colors for the 2021 limited edition. It recalls 3 fundamental elements of life on our planet: Black for earth, Blue for water and White for air. In the brisk, frosty air, steely blue meets opaque black in a stunning blend to create this new pattern. It is equipped with a black medium 18K Gold nib, ion plated and its retractable system with push button. A sophisticated version of the Pilot Vanishing Point, a unique pen at the forefront of the technology, is reliable as a collectible piece of your pen collection or an every day carry pen. Presented in a strikingly accented giftbox, this highly sought-after fountain pen is produced in a limited quantity of 2,021 pens worldwide. The future in our hands to dream, to live, to write with Pilot pens!