Pilot Custom 743 Fountain Pen with FA nib
This pen is pre-owned, but in excellent condition.  It comes complete with box and papers.  It is equipped with a 14kt FA nib.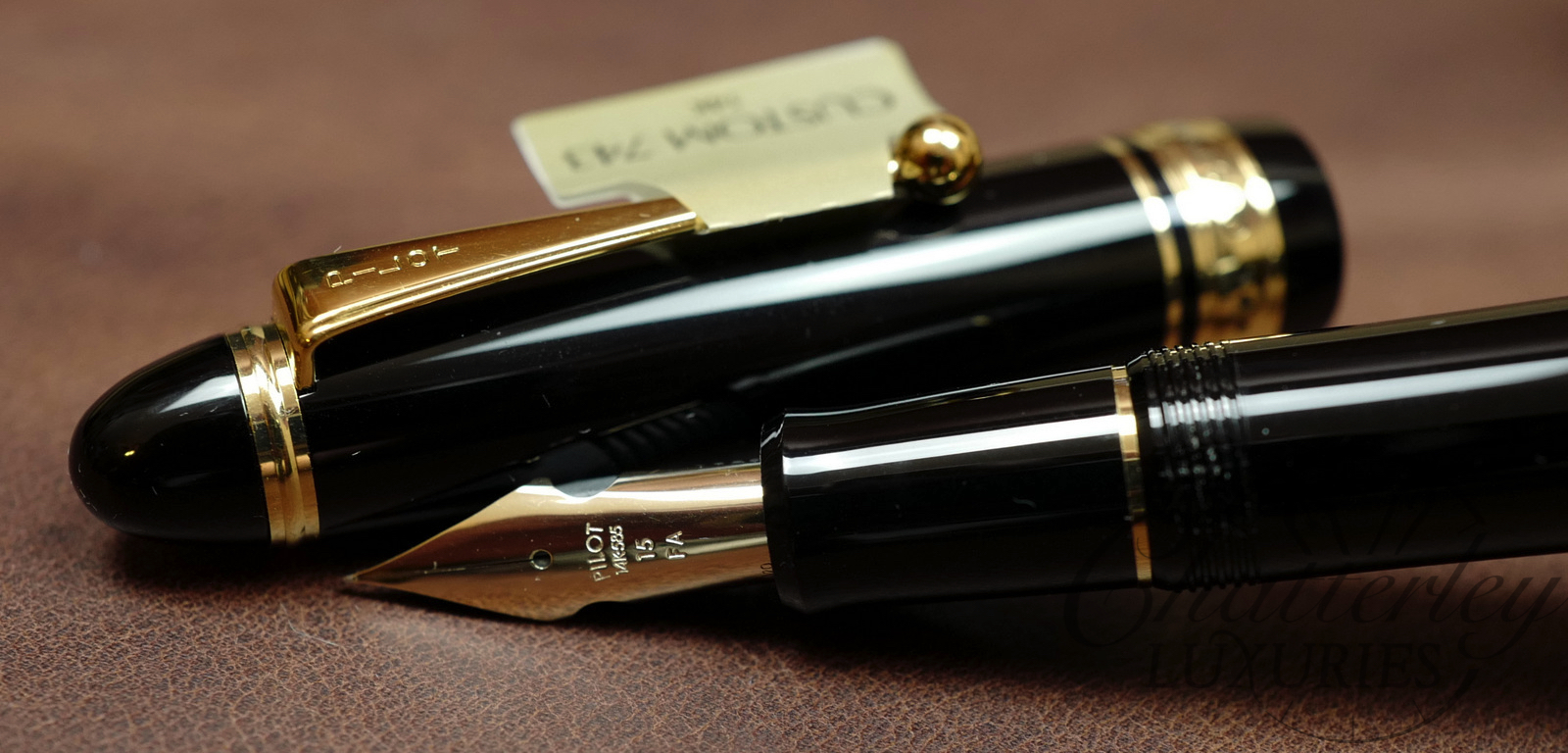 The FA nib (short for Falcon) has cutouts that look like wings. This design allows the nib to flex when the writer applies pressure to it. Unlike a Soft Fine nib, which is simply less firm and offers no flex, the tines of an FA nib actually spread, giving that coveted line variation so many writers love.