Pineider La Grande Bellezza Limited Edition Sugar White Honeycomb Fountain Pen With Free Pen case
This pen is lovingly used. It has a small crack on the top of the cap (pictured) This material is pretty fragile and can break easily, but the US distributor will repair these issues for free.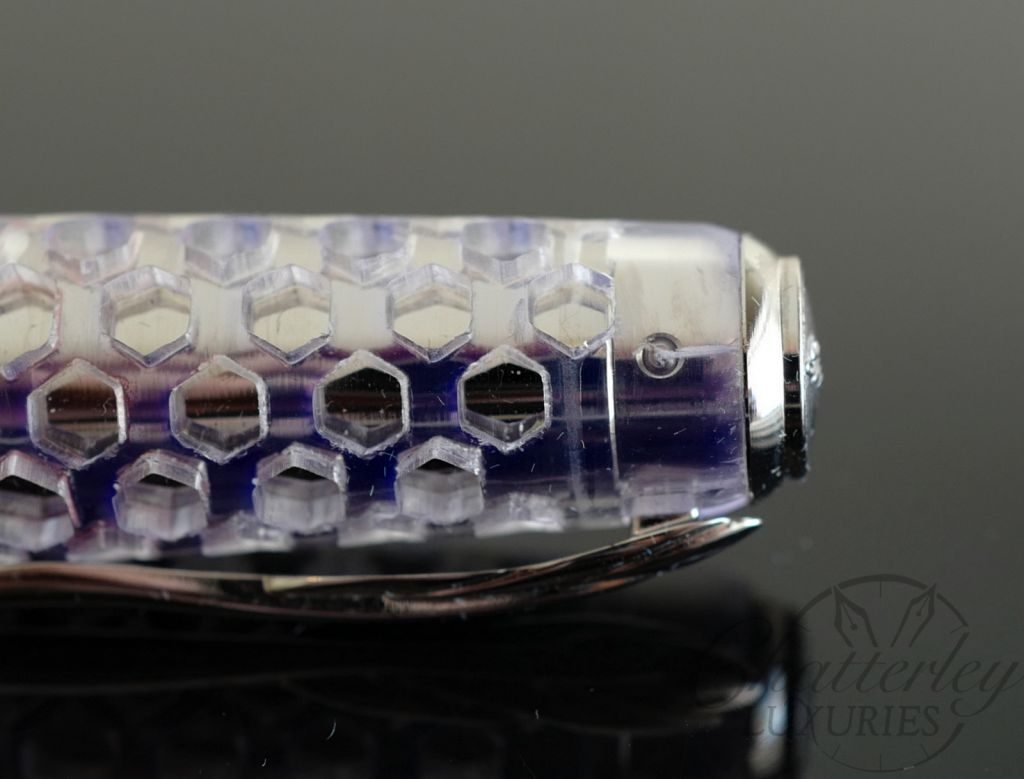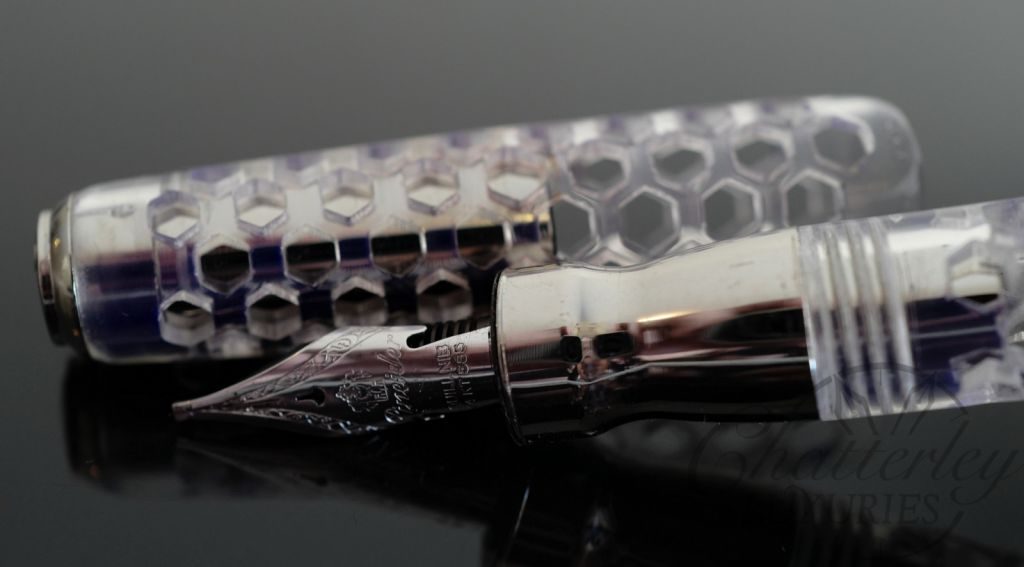 Pineider pens by Dante Delvecchio…
Designed by a creative master, "La Grande Bellezza" pens exploit over thirty years of experience in a balance of form, proportion and color. Creating a pen that is practically perfect, classic, and never excessive.
The Honeycomb structure has hexagonal cutouts and a clear resin, demonstrator body. Limited edition of 888 pens worldwide. These are fitted with a soft 14kt gold nib. The nib is flexible for ease of creating line width variation in your writing.
Retail $798