Platinum Century 3776 Black Fountain Pen
This pen has been lovingly used.  It comes complete with box, papers and is equipped with a 14kt Music nib.  It fills via cartridge convertor.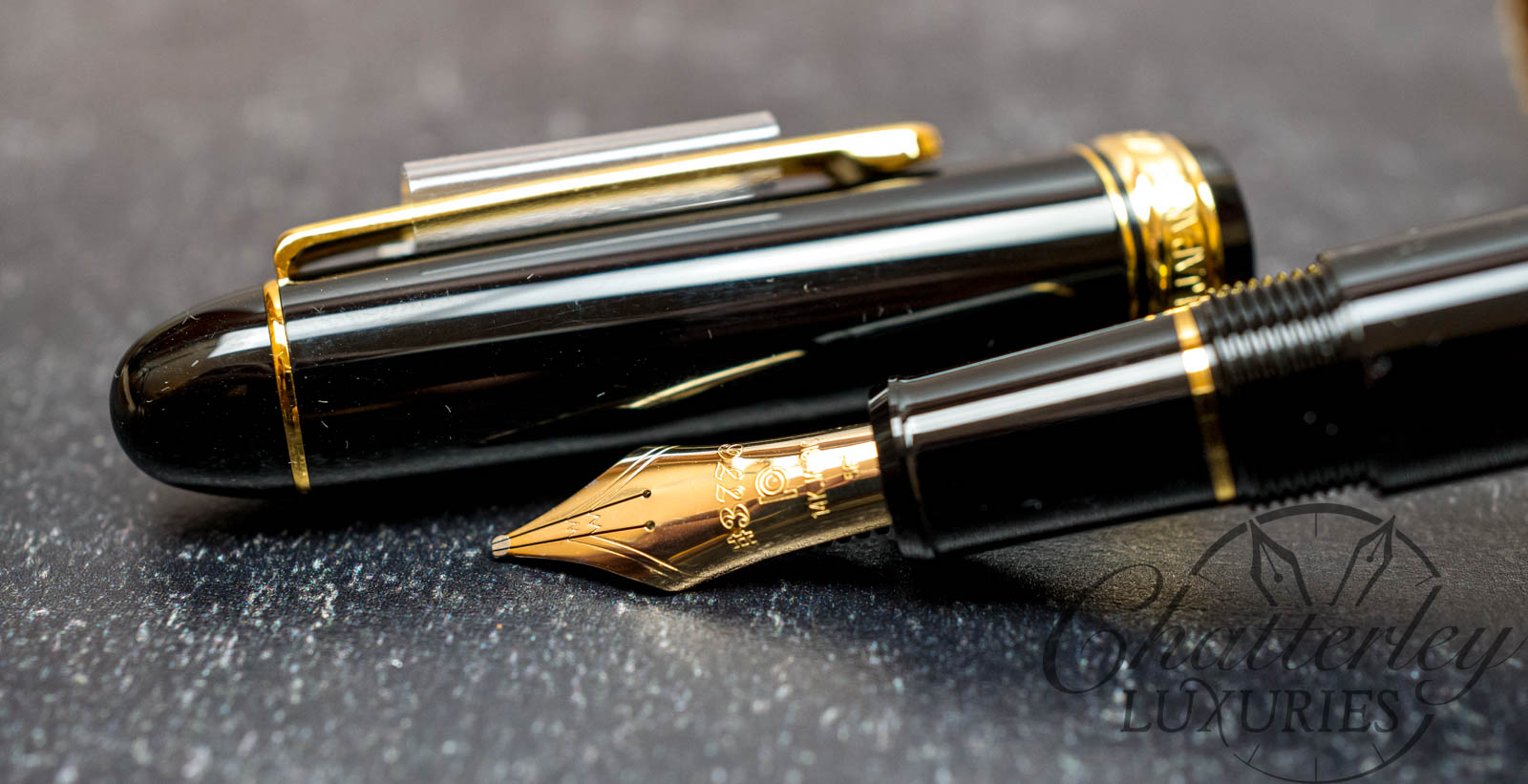 The innovative cap contains a unique "Slip & Seal" mechanism that prevents ink from drying out in the pen. Meanwhile, a newly redesigned nib and feed regulate the ink flow. Founded in 1919, Platinum Pens is now nearing a full century of achievement.
The #3776 "Century" celebrates this approaching anniversary and continues Platinum Pens' tradition of technological innovation. With Platinum Pens, the pleasure of writing and the use of fine writing instruments will always be evolving.
◆SLIP & SEAL MECHANISM
It has normally been thought difficult to make an airtight pen with a screw-type cap. If not sealed tightly, the following problems can result:
1. Ink drying out due to moisture evaporation.
2. Problems with dried ink if the pen is not used for three to six months.
3. It can be necessary to clean the pen using their Ink Cleaner Kit or even to repair or replace the nib itself if the damage due to dried ink is too severe.