Platinum Maki-e Crane Fountain Pen
The timeless art of maki-e has for centuries brought to life the intricate depth of Japanese history and culture. The Flying Crane fountain pen depicts the soaring bird that symbolizes peace and good fortune.
This great collection from Platinum is created in the Modern Maki-e method where the base design is screen printed over black lacquer, then individually hand-painted and hand-polished by a Maki-e artist. The artwork is slightly raised on the surface to give the designs texture and depth.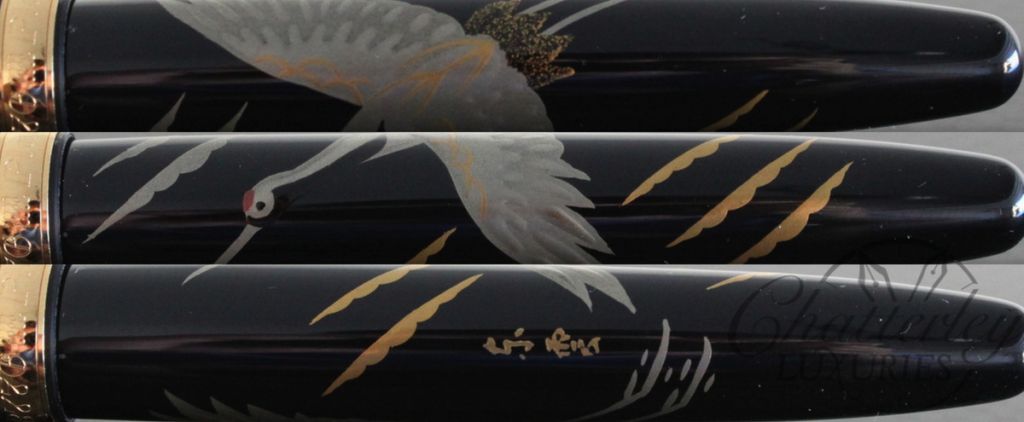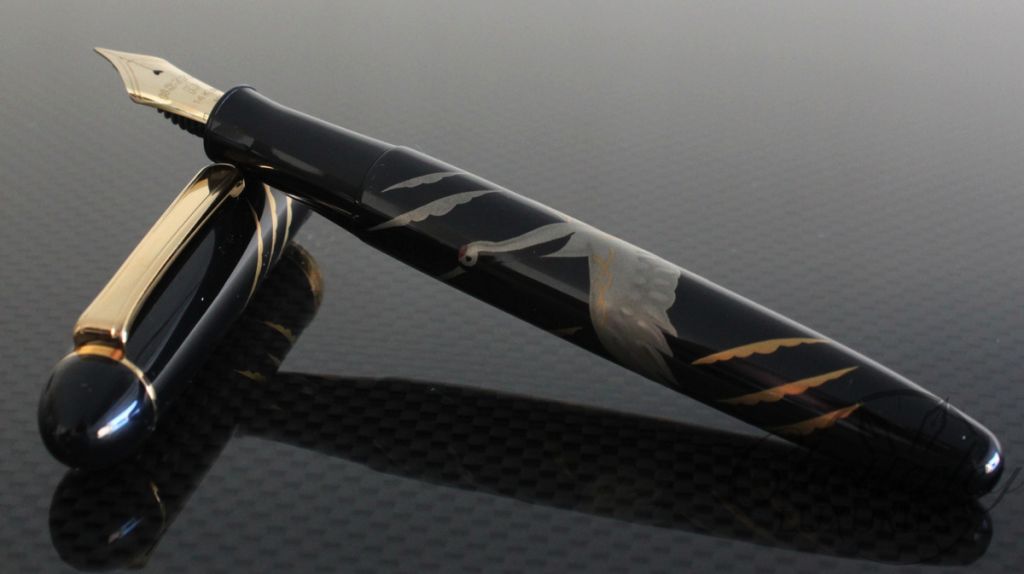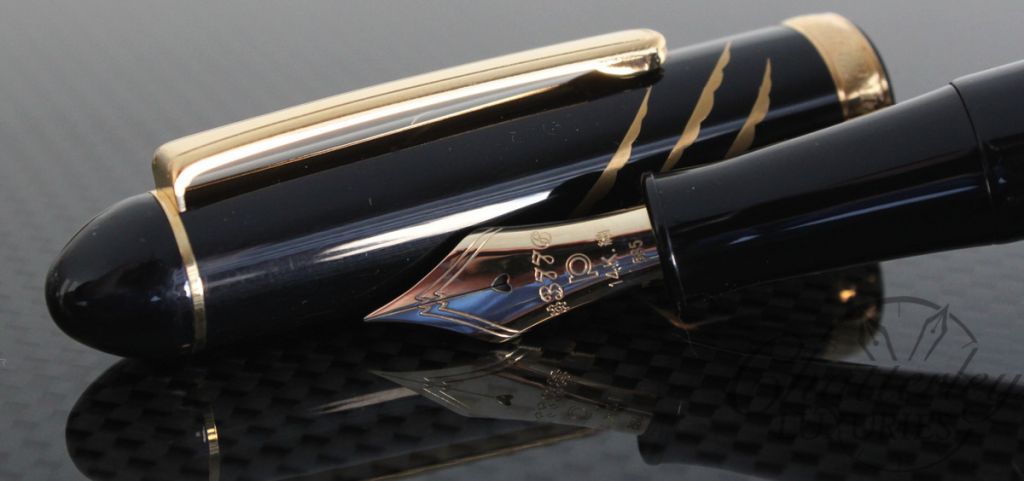 Platinum Pen features maki-e from renowned and respected maki-e artists, many of whom have been developing their skills over a lifetime of experience. We offer pieces from the simple to the sublime in design, but with each, the execution speaks of our artist's dedication to their craft. The Maki-e Collection writing instruments are available as cartridge converter fountain pens.
As time passes, the lacquer becomes increasingly transparent and the pattern really starts to emerge, changing into a deep, rich pattern within a glossy finish. This gives it a mysterious feel. The appealing Modern Maki-e pens have elegant clips and gold-plated appointments and will elevate your everyday writing enjoyment. 
Nib Material: 14Kt gold
Nib Size: Fine, Medium, Broad and Music nibs (music nib $30 additional) Not all nibs are in stock- please select your nib choice from above
Cap Type: Pull cap
Filling Mechanism: Cartridge/converter. Uses Platinum converter (included) or Platinum cartridges.
The MSRP on this pen $590