Platinum Izumo Takeami Torafu Tiger Spotted Bamboo Fountain Pen
Contact us for our Chatterley Loyalty pricing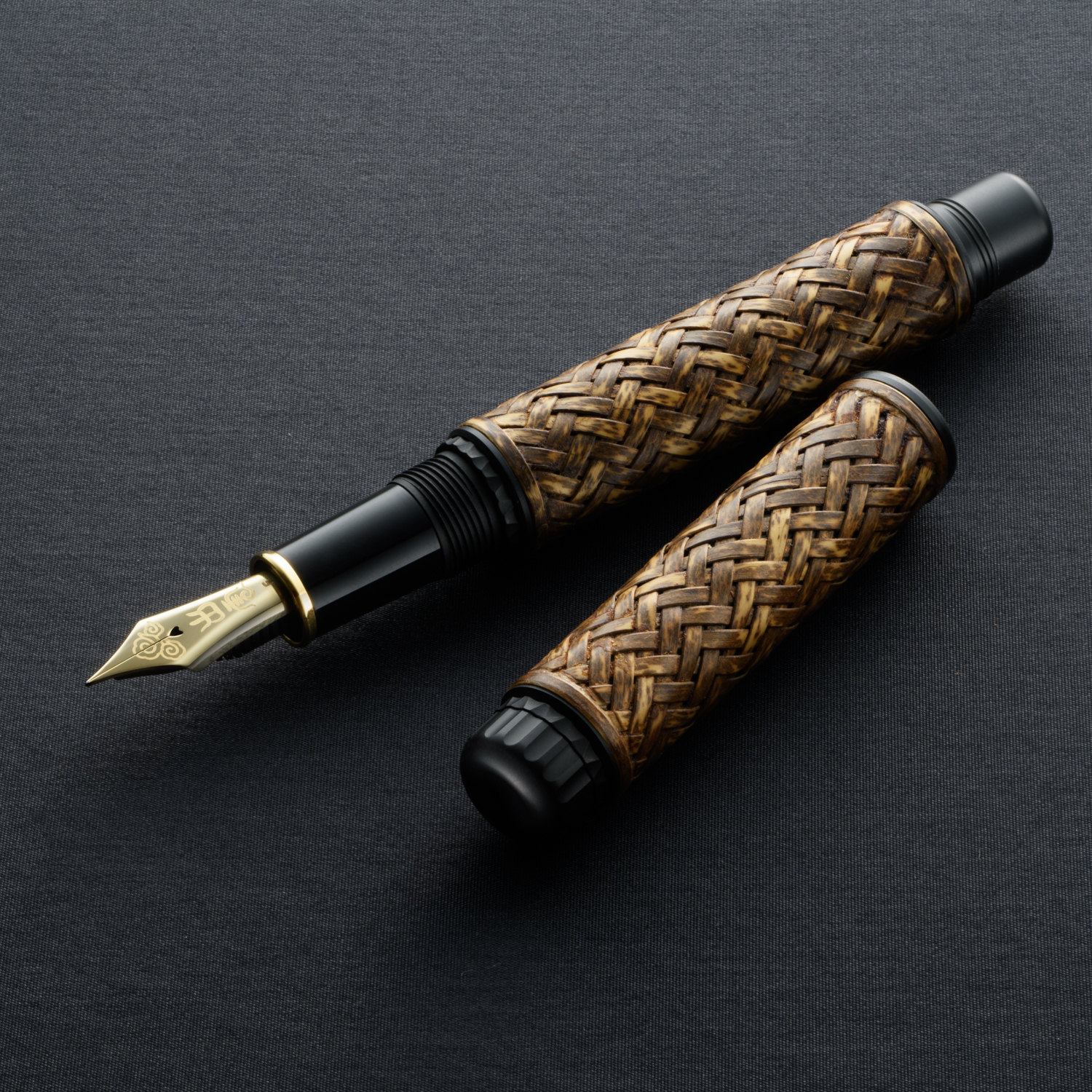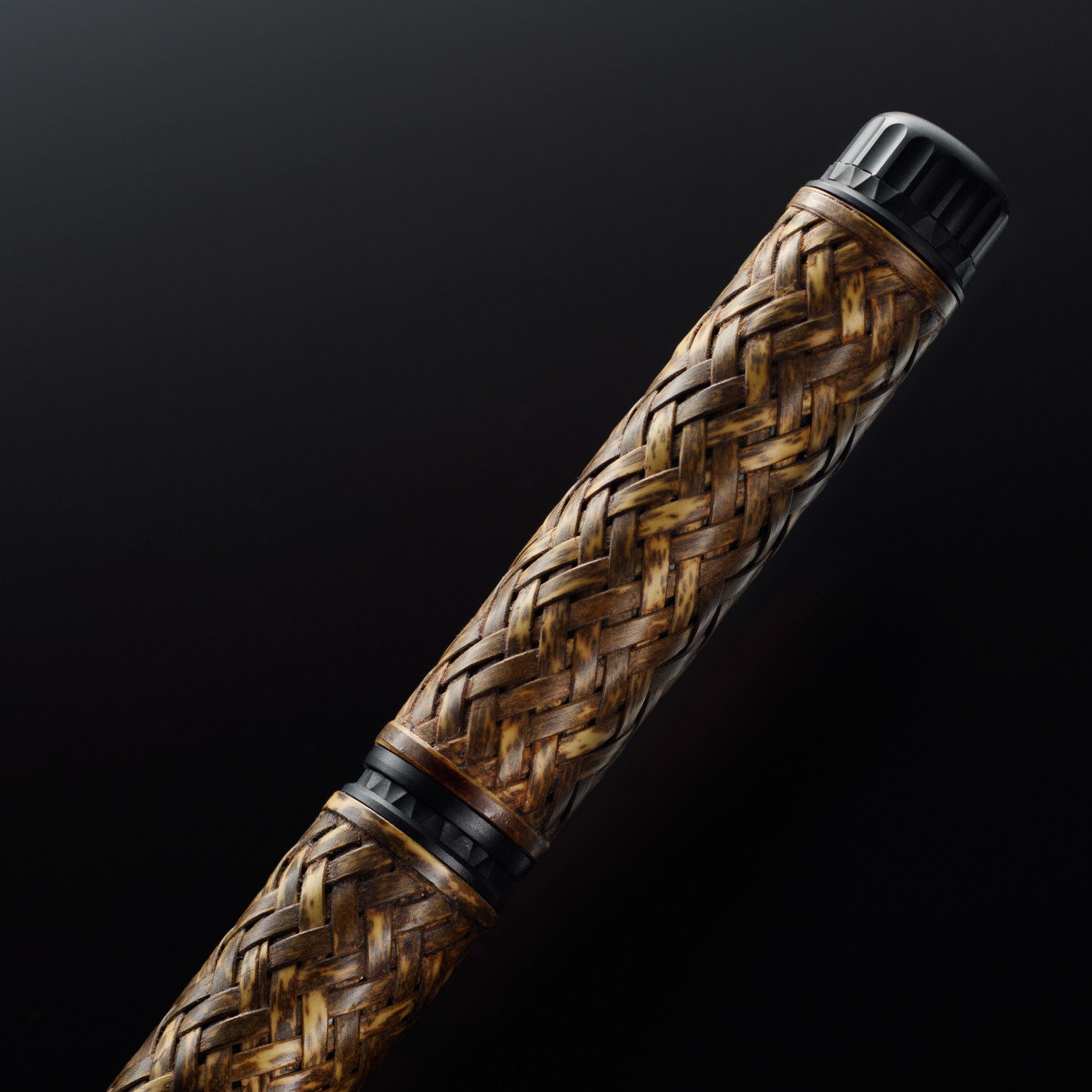 From Platinum:
Shunichi Nakata, the founder of Platinum Pen, launched the Izumo series in 2010 with the help of local craftsmen and the cooperation of officials from Izumo City in Shimane Prefecture. The name was chosen to acknowledge the birthplace of the founder.
We are now launching "Bamboo Weaving Fountain Pen Yokoajiro," adopting the traditional weaving techniques used in Japanese bamboo crafts. Bamboo, which has been closely involved in the lives of Japanese people since the Jomon period, was used for various tools and decorations. Gradually the weaving techniques became an increasingly valued craft and were eventually accepted as a traditional craft. The main feature of this fountain pen is the barrel, which is weaved carefully by skilled traditional craftsmen.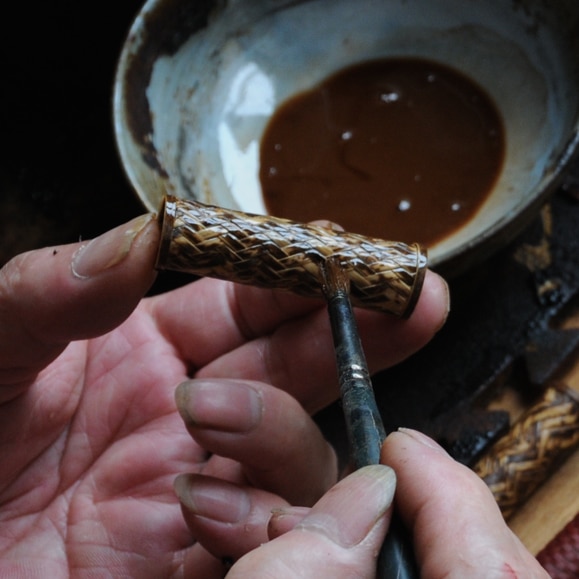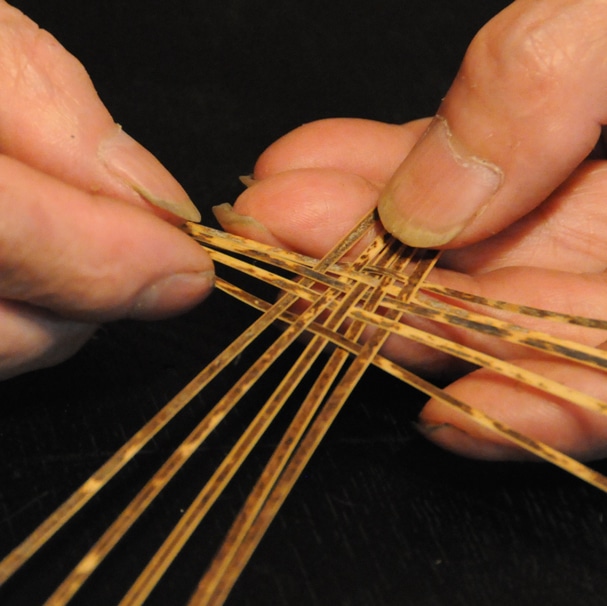 We only use torafudake (tiger- spotted bamboo), a type of bamboo that has a beautiful pattern similar to a tiger. After selecting the right bamboo, an oil removal process called aburanuki is used, which provides durability and luster to the surface. After this is arawari, where the bamboo is cut to the appropriate size, and then habatori, a process to cut each bamboo strip to an even width. The bamboo strips are woven in an inclined pattern called yokoajiro, and urushi lacquer is added as a finish, adding luster to the surface and providing a rich dignified look to the fountain pen.
We hope you enjoy this masterpiece of rare tiger-spotted bamboo and the yokoajiro weaving texture.
● Nib – 18K (F, M, B)
● Base Material – POM Resin
● Surface Finish – Bamboo Weaving
● Size – Length: 136.5mm、Max diameter: 15mm
● Weight – 30g
MSRP $1800