Platinum 3776 Maki-e Galaxy Fountain Pen
This pen has been lovely used and has a 18 Medium nib. It does not have a box or papers. Its in Excellent condition. Its cartridge converter filled and comes with a Converter.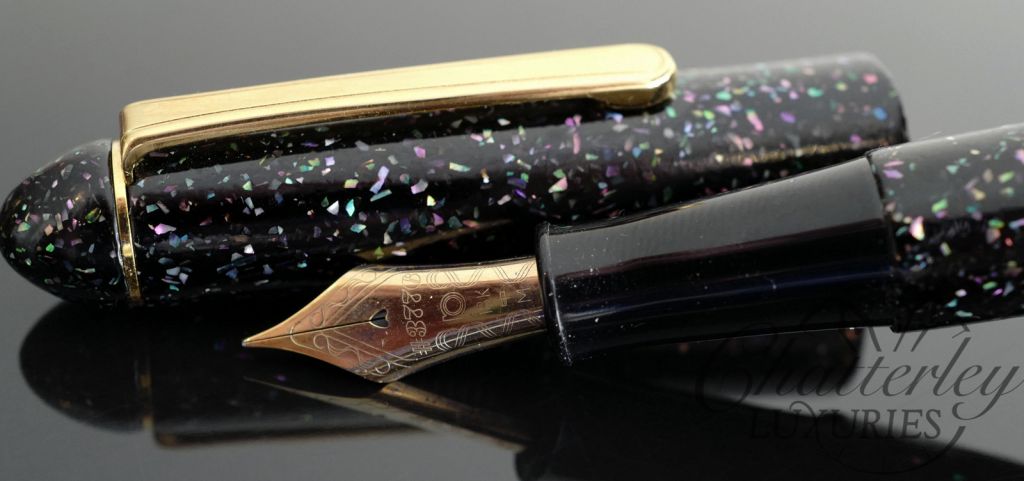 Abalone pieces, otherwise known as Raden, have been used in the making of fountain pens since Sheaffer introduced the practice in 1935. Many companies had been using ground up fish scales mixed with nitrocellulose plastic before that time to give an iridescent effect to the surface of their pens. Now Platinum has taken this one step farther to light up the surface of this pen with bits of similar sized abalone with the Platinum Maki-e Galaxy.
MSRP-$995