Description
Tec Flex Steel Gold Fountain Pen
This pen is NOS. Its a brand new pen, but has the old style of nib on it. Which I think has are more interesting look. It has an 18CT Medium nib.
This pen was manufactured by world renown German pen maker Pelikan. Crafted out of high qualify materials and made with exact specifications, this pen combines functionality with style.
The outer body is made of a woven steel and gold combination and has a great tactile feel.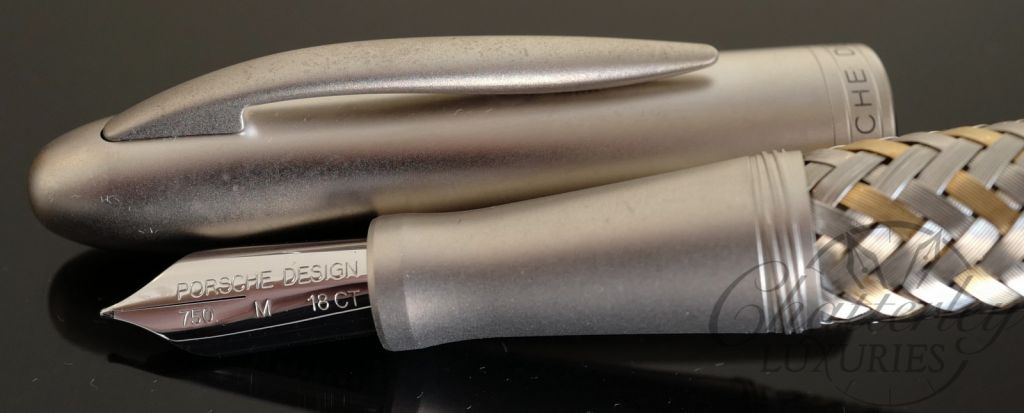 Material: Total weight 210g; Stainless Steel with 18ct.(750) Gold (4,158g), Palladium (2,436g) and Rhodium (0,0042g)
MSRP on this pen is $745