ST Dupont Humphrey Bogart Bogie Limited Edition Fountain Pen 410678
When S.T.Dupont celebrated its 140 years anniversary in 2012, Humphrey Bogart™, one of its famous clients, became its icon. In 2012, the House identically reproduced the iconic BOGIE™ bag which Humphrey Bogart™ had personally ordered from S.T.Dupont in 1947.
The essential set of luxury accessories for the perfect seducer!
In 2013, S.T.Dupont pursues its tribute to Humphrey Bogart™, legendary seducer of his kind, with a new BOGIE™ collection.
This new timeless collection is composed of leather accessories, writing instruments and a lighter.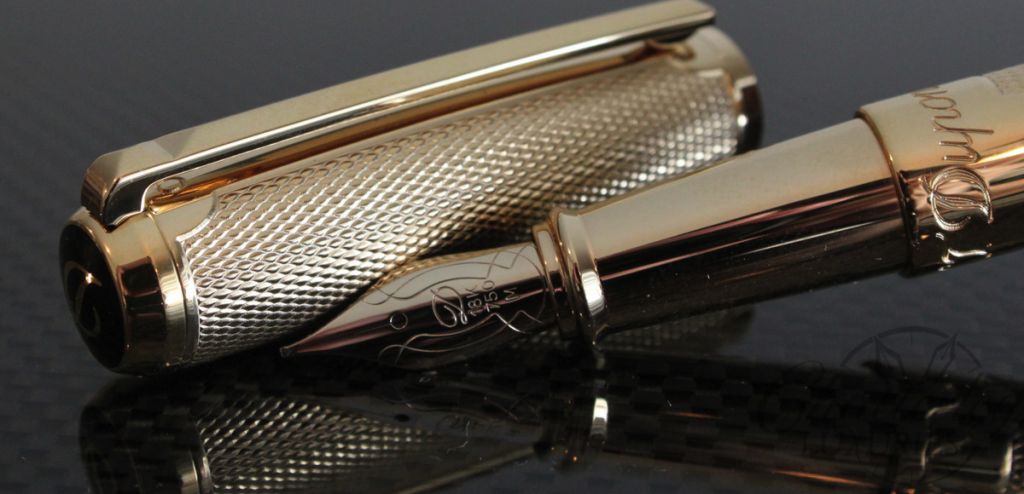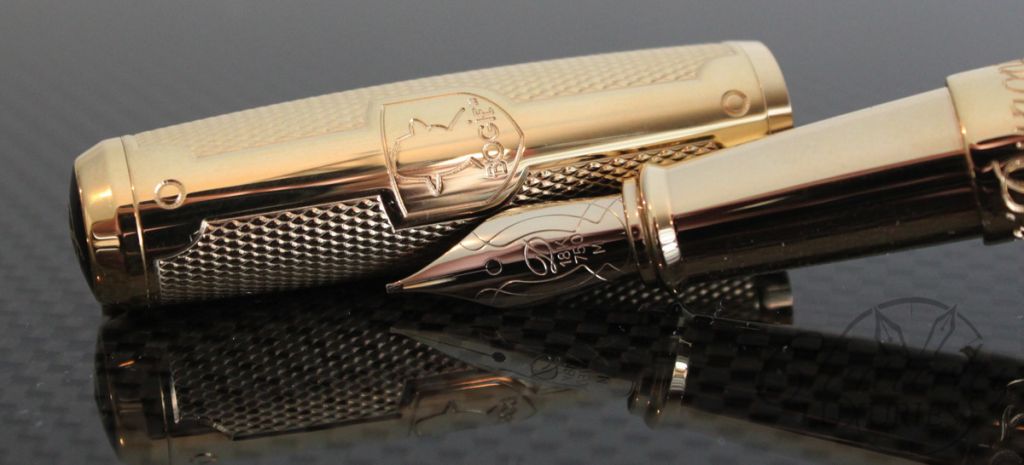 Master lacquerers and metalworkers scaled heights of ingenuity to offer the Ligne 2 lighter and Elysée fountain pen and ballpoint, each finished in black Chinese lacquer and yellow gold, featuring legendary Humphrey Bogart's™ silhouette, engraved on a shield.
For the ultimate in elegance, pens and lighter can be matched with leather accessories: organizer and wallet clad in black smooth leather are featuring the same engraved BOGIE™ shield.