ST Dupont Plume Noir Fountain Pen Black and Palladium
S.T.Dupont imagined Line D as a masculine and traditional line with generous and established proportions. The curved and harmonious form of the cap combines with the smooth lines of the barrel to provide a simple, timeless elegance. Elegance, noble materials, quality and tradition are the values expressed by this line of writing instruments. Crafted from metal, the weight of each Line D pens is just right, providing reassurance when handled: "The weight of excellence".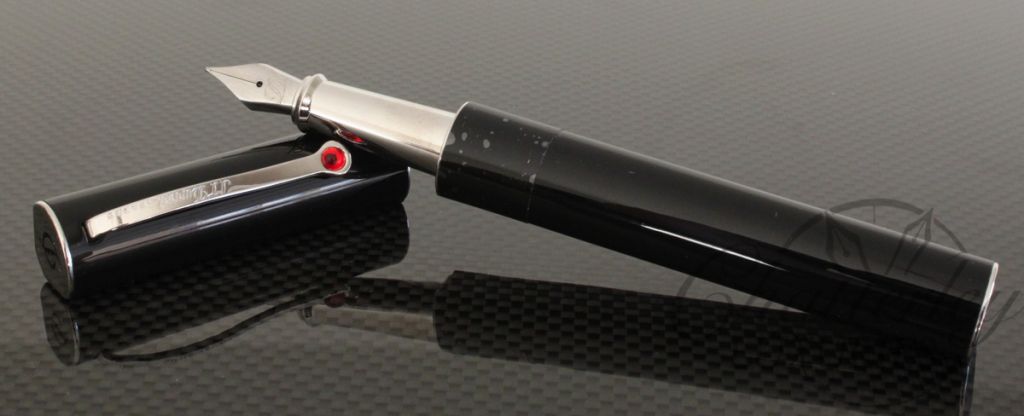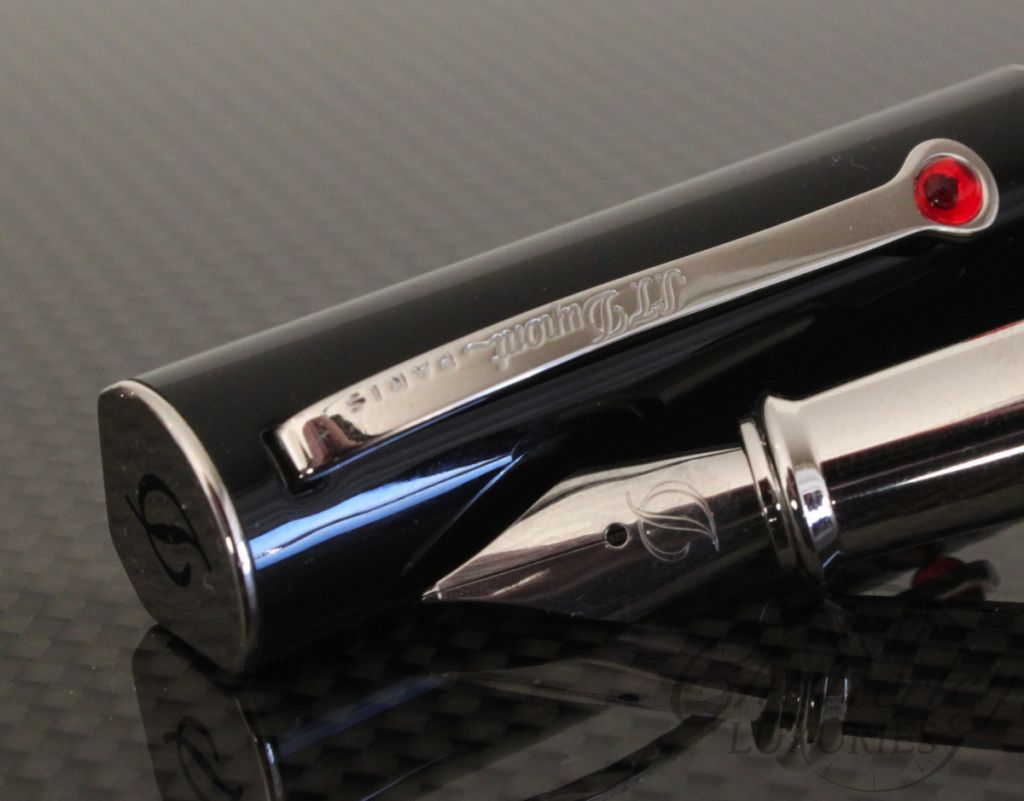 This collection was developed by one of the greatest fashion designers, Karl Lagerfeld. This range of products is characterized by the elegance of its lines and the superiority of its material. This exclusive collection is made up of a lighter and a range of writing instruments available in prestige version with yellow gold finishes or a chic version with palladium finishes.
Fountain pen steel nib Black lacquer Palladium finishes
This pen contain a blue royal cartridge and a convertor.
MSRP on this pen $745