Stipula / Chatterley Pens E. Pluribus Unum Sterling Silver Overlay Skelton Limited Edition Presidential Fountain Pen
We only have one of these pens left. All the rest are sold out. This one is the #1 or 45 in the edition.
In collaboration with Stipula, Chatterley Pens brings this tribute piece to the public. American Presidents are often referred to as leaders of the free world, and this piece was designed to honor their service to the United States. Each President of the United States has faced the difficult and daunting task of leading a free nation. In acknowledgement of the legacy left behind this pen was forged with a solid Sterling Silver overlay carefully engraved with each Presidents' name placed in chronological order of presidency wrapping around the pen. Adorning the solid Sterling Silver clip with the face of an eagle as this is one the many symbols of freedom in America as well as the National Bird.
The bald eagle was chosen For America on June 20, 1782 as the emblem of the United States of American, because of its long life, great strength and majestic looks, and also because it was then believed to exist only on this continent.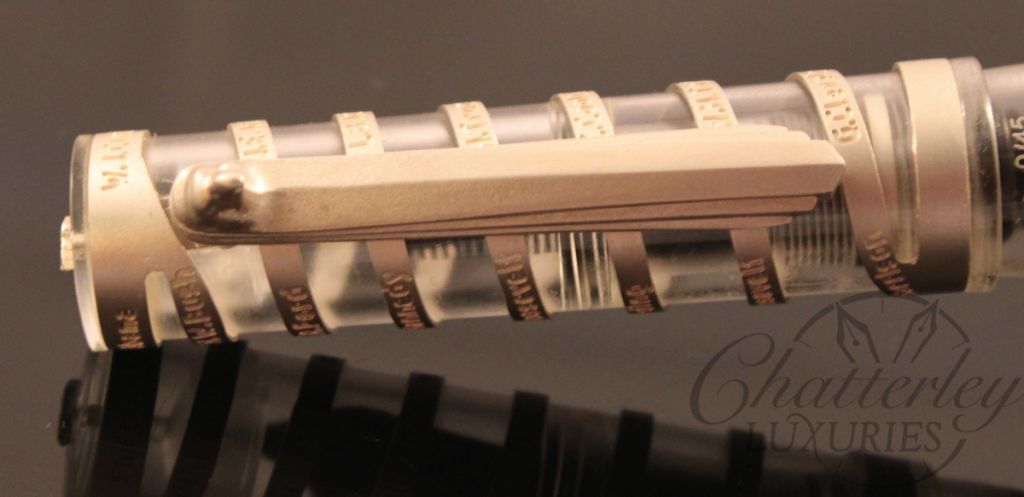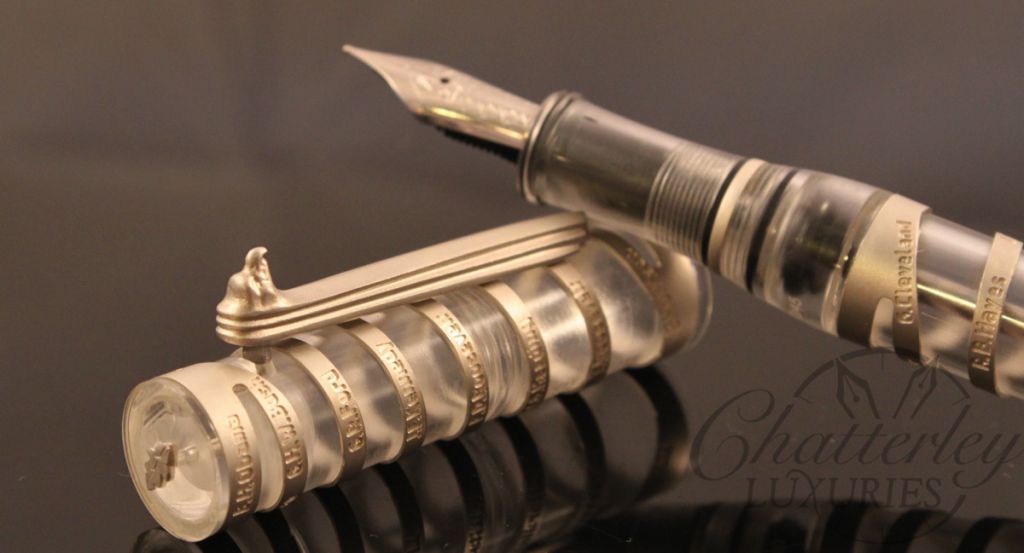 This collection is numbered to 45 pens worldwide, and was made with the writer in mind. The pen fills with the Stipula in house power filler and uses an 14kt gold nib. Nib grades are Fine, Medium and Stub 1.1. Demonstrator pens are very hard to produce because both the insides and outsides have to be hand polished. Similar pens like this have an MSRP of about $2000, but we strive to give our customers amazing pens, superb service and great pricing, and this pens price is no exception.
This pen is available with an Extra Fine, Extra Flexible nib. The nib goes from EF-BB with no problem. The nibs and Feeds have been modified to do this. The flow has also been adjusted. If you have never used a flex nib, its very wise to contact me first to see if a flex nib is for you. These nibs are beautiful to write with and can really add amazing character to your writing style, but the nibs are soft. This means, the room for error is less than a standard nib. And too much pressure, or too much pressure at the wrong angle can bend or spring tines.