Stipula Etruria Piston Champagne Celluloid Limited Edition Fountain Pen
This pen is lovingly used. It has yellow vermeil trim (yellow gold over sterling sivler) and a 14k .9 stub nib. It fills via piston filler and comes with its original box. The pen does have some tarnish, that can be polished, but besides that its in excellent condition.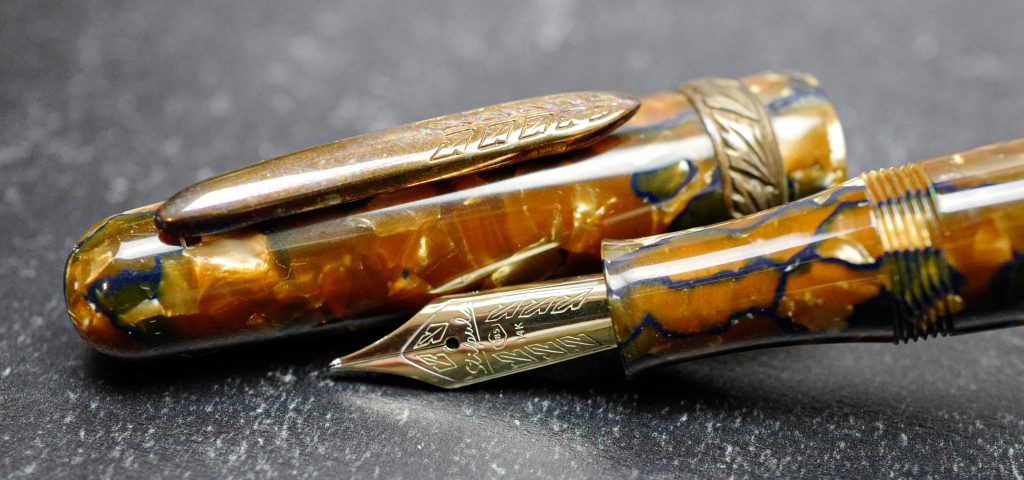 This piece is part of Stipula's Etruria line. This is denoted by the clip, and the way the pen is shaped that Stipula has followed through with their commitment to their users, providing a very nice fine writing instrument.
.