The 1274 project pays a tribute to the Spanish culture and to the most important people who made the history of this fascinating country.
The last novelty of this project involves one of the most prolific painters of Spanish history: the impressionist Joaquín Sorolla (1863 – 1923).
The graceful movements and the vivid colours which remind summer and windy atmospheres are some of the main elements of this artist, which are recreated in the fountain pens dedicated to him.
A Fountain pen with cartridge / converter filling, sand coloured cap, 14k gold nib, sculpted clips with the relief representations of the instruments of painters (paintbrushes).274 pieces.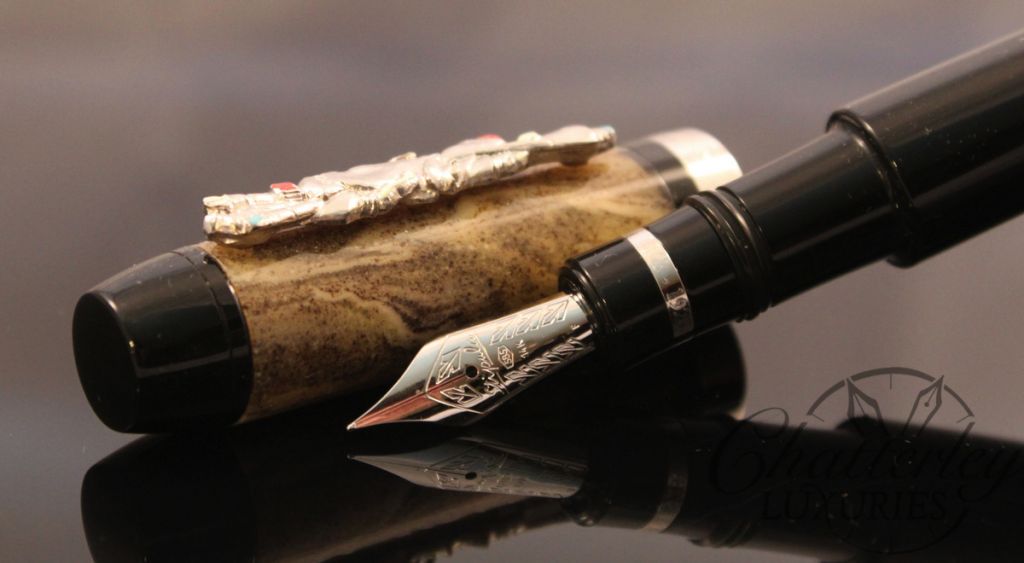 We have one of these in stock, it is the prototype. It was purchased from Luca Viti directly, it has a Fine nib on it. If a different nib is desired, please email before purchase. The retail on this pen is €550,00, or about $700