Stipula Limited Edition Gladiator Fountain Pen
This brand new, and have been in our inventory since the release.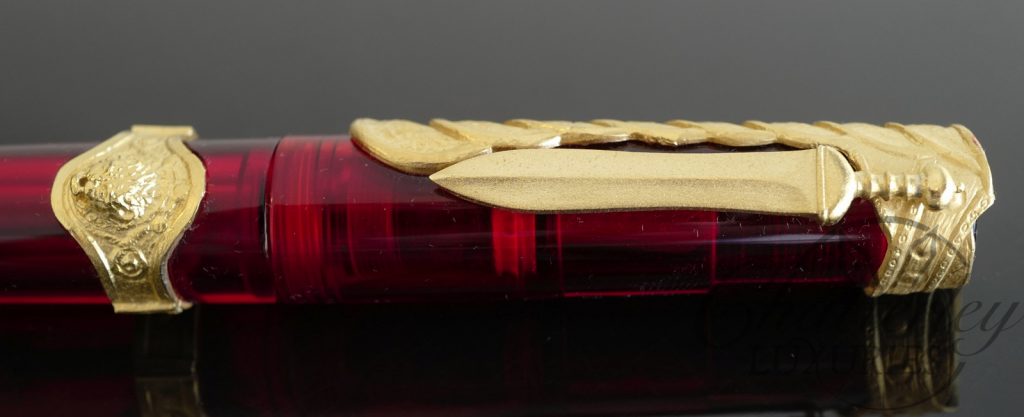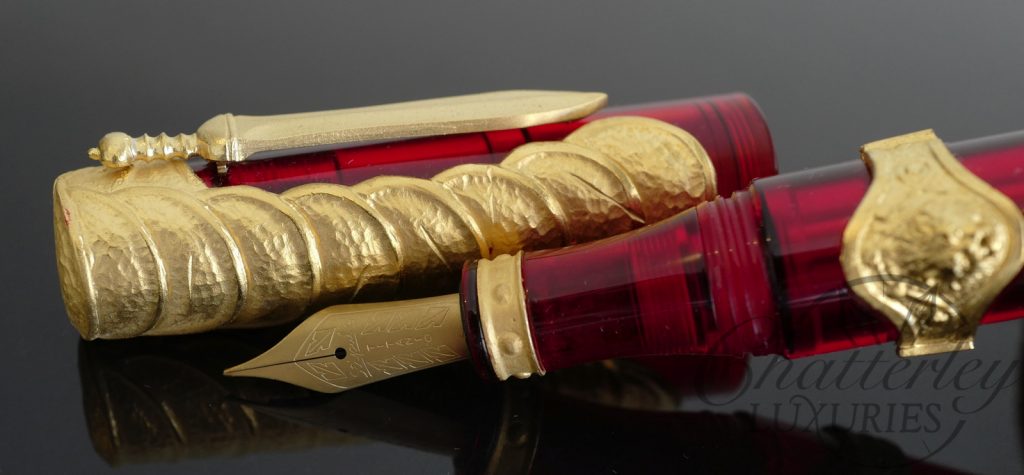 Stipula enhances its popular Gladiator series with a new limited edition inspired by the great history of the combat arts in ancient Rome. Gladiatorial arts were for many centuries a celebration of strength and courage most typically expressed in the fights held in public arenas.
The Limited Edition Gladiator transports us into that arena at the adrenaline-filled moment of the final 'game'. Are you not in your own arena every day where you're called upon to prove your worth and capabilities in a no-holds barred challenge? How many times will your pen be with you, faithful companion in the hardest fights?
Sculpted artwork handmade in Florence is the essence of the Gladiatior limited edition. On the cap, the Manica – an armor protecting the arm – stands out in all its power. At the center of the pen body is a belt to protect the combatant with a roaring lion's head in high relief. A Gladius – the short sword of Romans – is fashioned into a clip. The pen body is carved in a deep translucent red and features matte gold (Etruscan style) trims.
The battle-ready fountain pen holds a pinch of authentic sand from the Colosseum in Rome – it's visible through the blind cap at the end of the barrel. It's equipped with the unique titanium T-Flex nib that writes with thin or thick strokes as you vary the pressure on the point. It fills with a converter, ink cartridge or eyedropper. Let the Limited Edition Gladiator be your trusty companion as you wage battle in the arena of everyday life!
Stipula Limited Edition Gladiator Fountain Pen Features

Handmade in Florence with beautiful sculpted artwork
Manica adorns the pen cap and a Gladius is fashioned to the clip
Pen's band represented by a lion's head belt
Equipped with Stipula's T-Flex nib
Cartridge, converter or eyedropper fill
Limited to 193 pieces