Visconti Al Aqsa Tribute to Jerusalem Limited Edition Fountain Pen
This pen is pre-owned, but like new and has a 23k Medium nib. It comes with its inner box.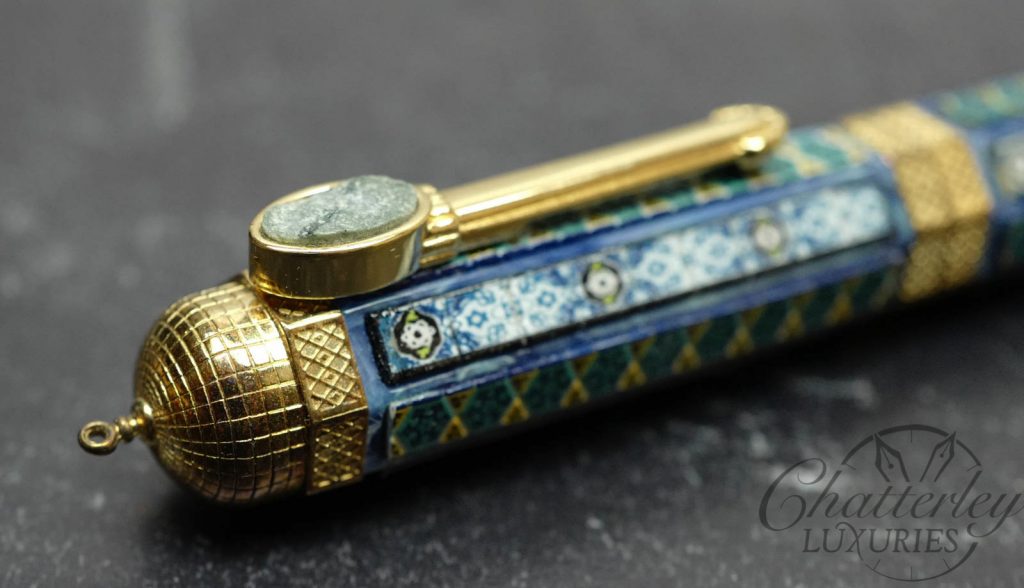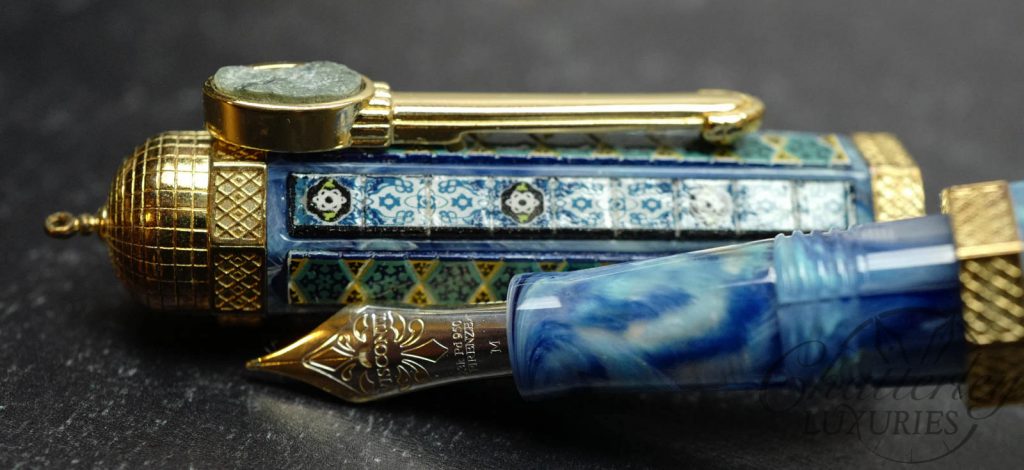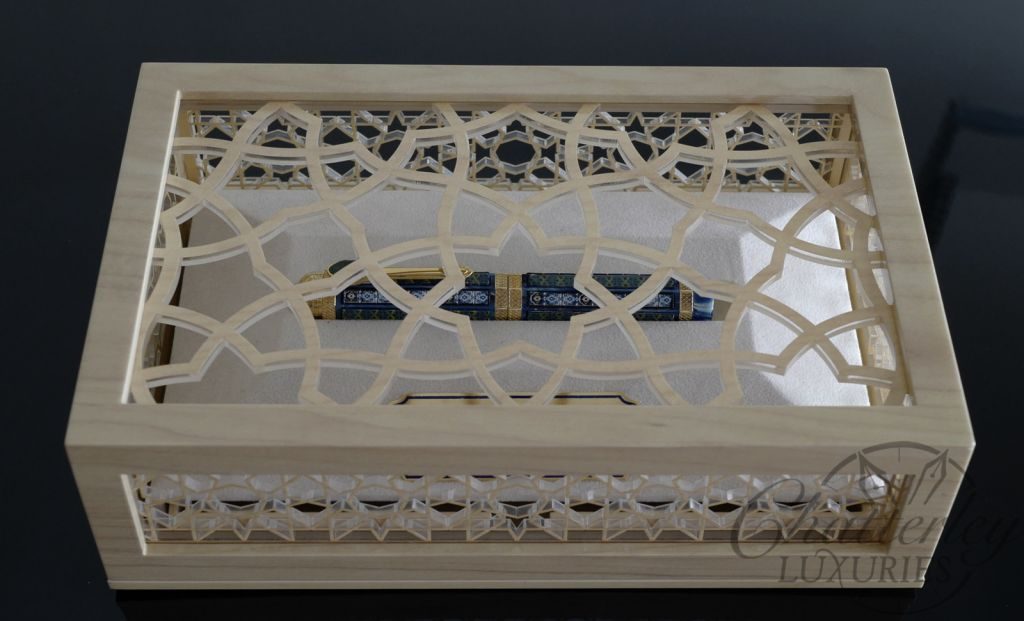 Visconti's magnificent limited edition Fountain Pen, Al Aqsa – Tribute to Jerusalem, celebrates the holy city that gave origins to three monotheistic religions: Islam, Judaism and Christianity. The pen is inspired by the Dome of the Rock, located adjacent to the Al Aqsa Mosque on the Temple Mount in Old Jerusalem – sacred ground for all three faiths. The large, octagonal pen echoes the structure of the eight-sided Dome, which was patterned after the Christian Church of the Holy Sepulchre. The fountain pen's ornate panels are inlaid with exclusive vegetal resins that recall the colors of the Israeli flag and the Islamic ceramic tile mosaics on the Dome's exterior. The gold-plated top of the cap is an exact replica of the Dome. The clip is encrusted with semi-precious stones made from a material much like that of the 'Foundation Stone' preserved inside the Mosque.
Al Aqsa is the final creation in Visconti's 'Religions' collection which includes the Bible (2009), the Mecca and Medina (2011), and the Twelve Tribes (2012). Accented in precious vermeil, Al Aqsa is limited to 691 pieces worldwide. Visconti's 23K palladium Dreamtouch nib and Power Filler system complete the fountain pen. Each Al Aqsa is presented in a beautifully gilded, hand-cut wood box worthy of its precious contents. Bottle fill only.
Tribute to Jerusalem, celebrates the holy city that gave origins to 3 monotheistic religions
Limited to 691 pieces worldwide
23K palladium Dreamtouch nib
Power Filler system
Presented in a beautifully gilded, hand-cut wood box worthy of its precious contents