Large Blue Divina Elegance Maxi Visconti Fountain Pen
Contact us for our Chatterley Loyalty discount
A writing instrument that changes the traditional design rules of pen-making. The Divina collection was inspired by three distinctive elements: the Golden Ratio, the Pentagon and the Nautilus. In the Divina pen, the cap and barrel have perfect golden ratio proportions, revealing an ergonomically adjusted pentagon shape: the four elements generate a fifth supernatural element, embodying a nearly divine essence. Solid 925 sterling silver or bronze spirals harmoniously wrap a resin and mother of pearl body following the Fibonacci Nautilus shell sequence to create the quintessence of elegance: a modern icon, with an eternal, timeless feel.
The clip on each pen is unique to Visconti and reveals the origin of the brand, as it takes inspiration from the Ponte Vecchio Bridge in Florence, Italy.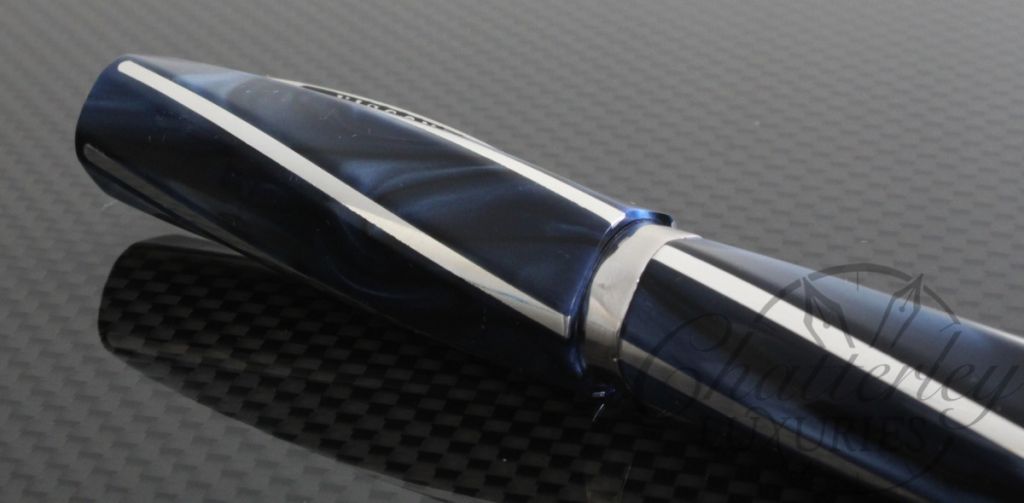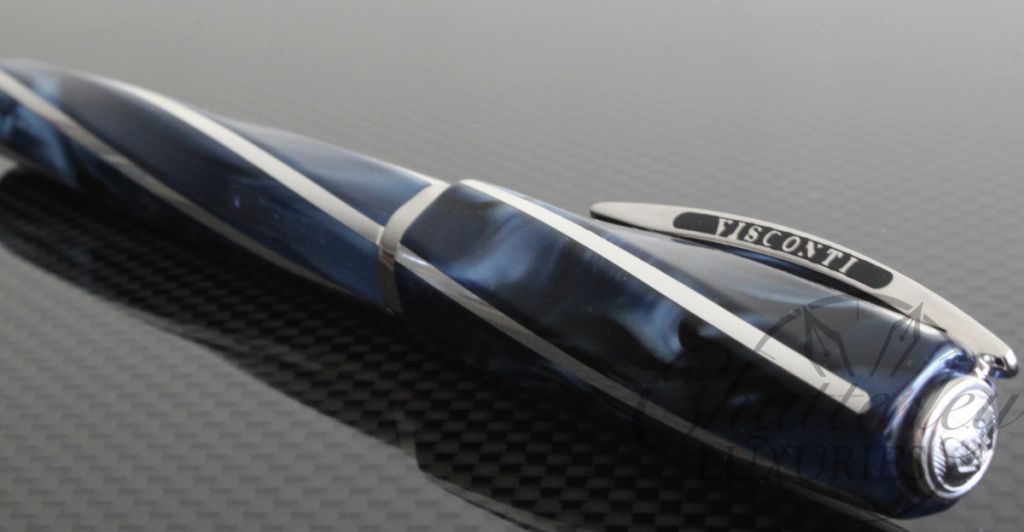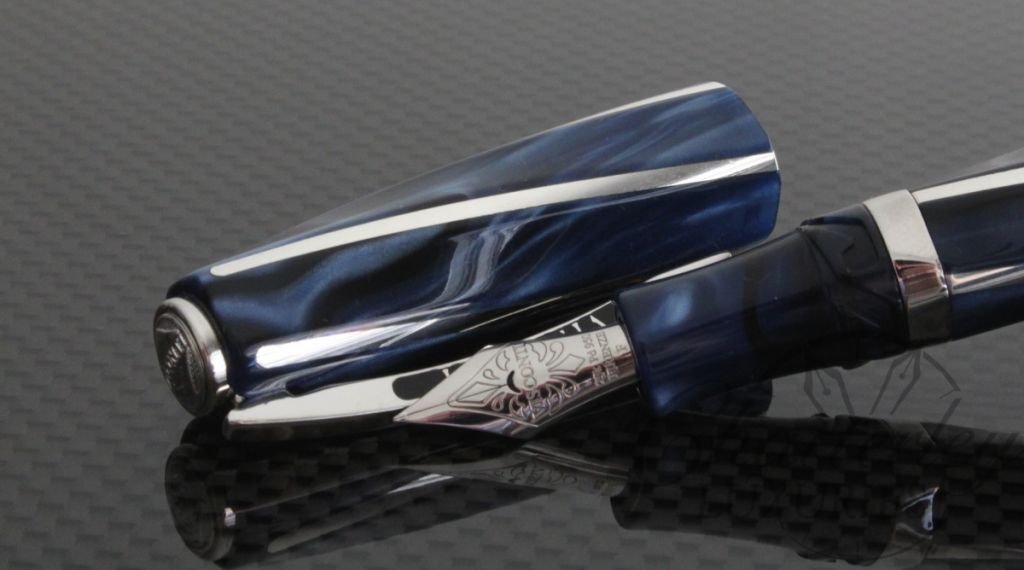 This Fountain Pen is based on the golden ratio, which according to the classical Greek sculptor Phidias contains the key of knowledge. The number is 1,618 and it corresponds to what is considered a "particularly aesthetic ratio." This ratio occurs repeatedly in nature and in fact it defines the "ideal relation," an arithmetic measure which is enjoyable for the eye, called also "golden mean proportion" or "golden section."
Here is a video of how they make these pens.
MSRP $1295