Presenting the Visconti and Chatterley Luxuries Limited Edition Skeleton.
The original Skeleton is an incredible pen from Visconti, and still is highly collectable and sought after today. This pen is based on the same size as the Visconti  Skeleton, with the same style of clip that was part of what made the 'old-style' Visconti's very collectable and usable pieces.
This particular version features Carbon fiber. The Mix of Sterling 925 Silver trim and the Carbon Fiber is Stunning. The rounded edges of the Overlay are very nice in the hand.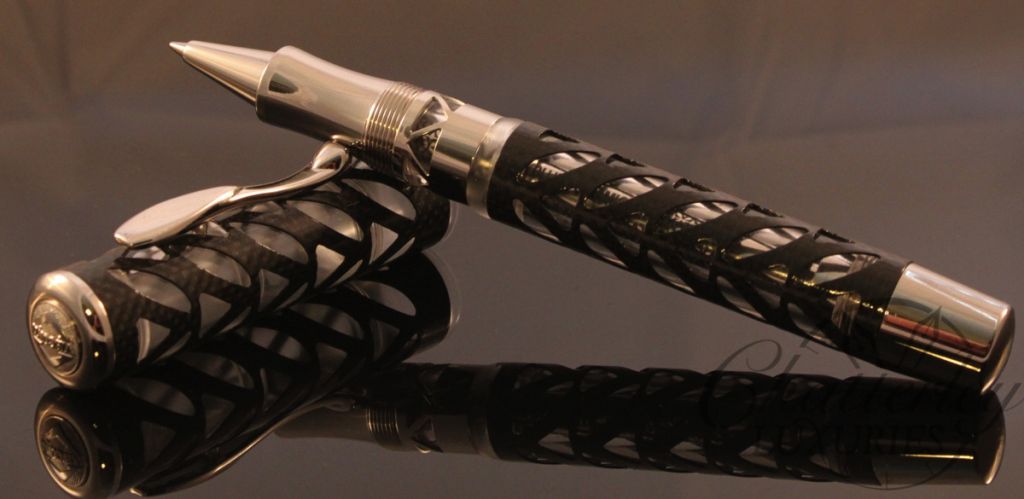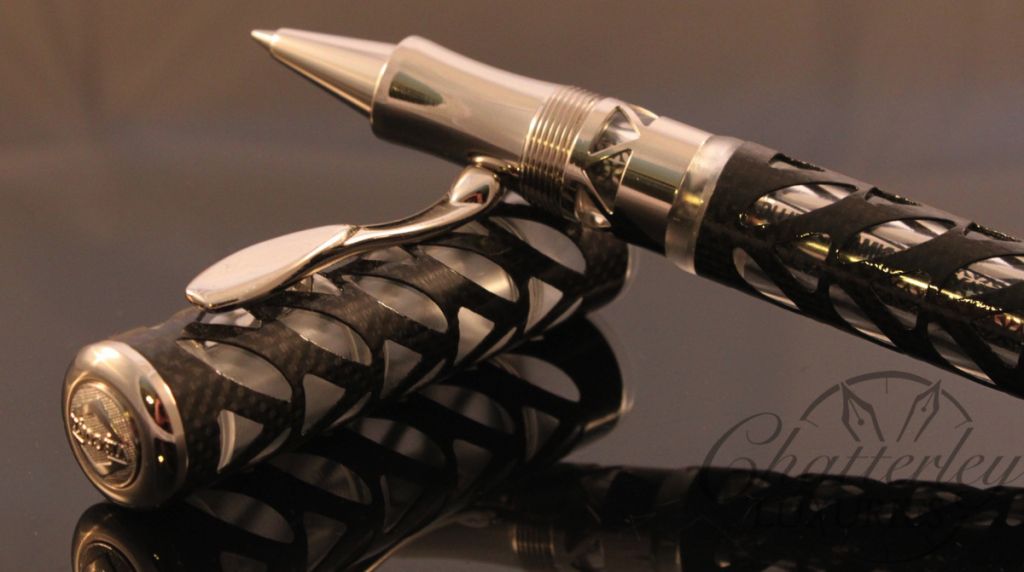 Visconti Carbon Fiber Skeleton Limited Edition Rollerball Pen
Carbon Fiber Cut out Overlay
Sterling Silver Trims Rhodium Plated
Limited and Numbered 1 Piece Per trim worldwide.  There were 22 pens made worldwide,  and only one of them is a rollerball, it bears the number 14/22, as it was made at the same time as the fountain pens. There is no fountain pen with this number on it.
MSRP-$1995