Visconti Divina Black Matte Fountain Pen
Contact us for our Chatterley Loyalty discount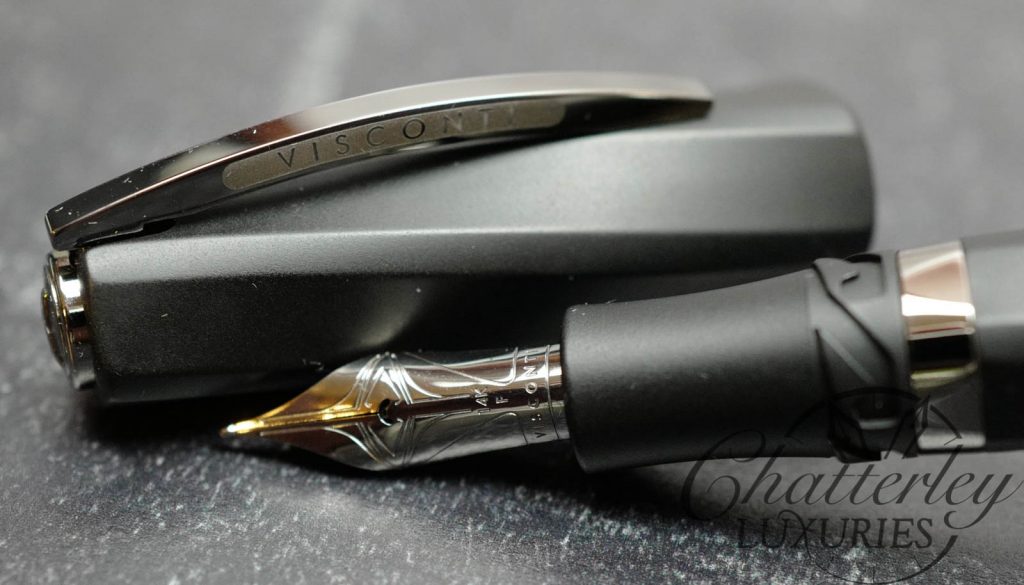 The Divina Black Matte features a classic spiral shape recalling the nautilus, a symbol of divine proportion. Visconti has crafted a contemporary version of the Divina in a striking matte black color. Free of the silver trims the iconic Divina body shape coupled with the rich matte black color creates a sense of power, sensuality, and mystery.
The Divina model is based on the golden ratio, which according to the classical Greek sculptor Phidias contains the key of knowledge.  The number is 1,618 and it corresponds to what is considered a "particularly aesthetic ratio." This ratio occurs repeatedly in nature and in fact it defines the "ideal relation," an arithmetic measure which is enjoyable for the eye, called also "golden mean proportion" or "golden section."
The pen uses a very unique and stable "Push Pull Piston Filler".
Here is a video of how the Divina model of pens with the silver inlay.