Visconti Homo Sapiens Demo Stones Fountain Pen Collection
Comes with a complimentary bottle of Visconti ink in coordinating colors
Contact us for our Chatterley Loyalty price, info@chatterleyluxuries.com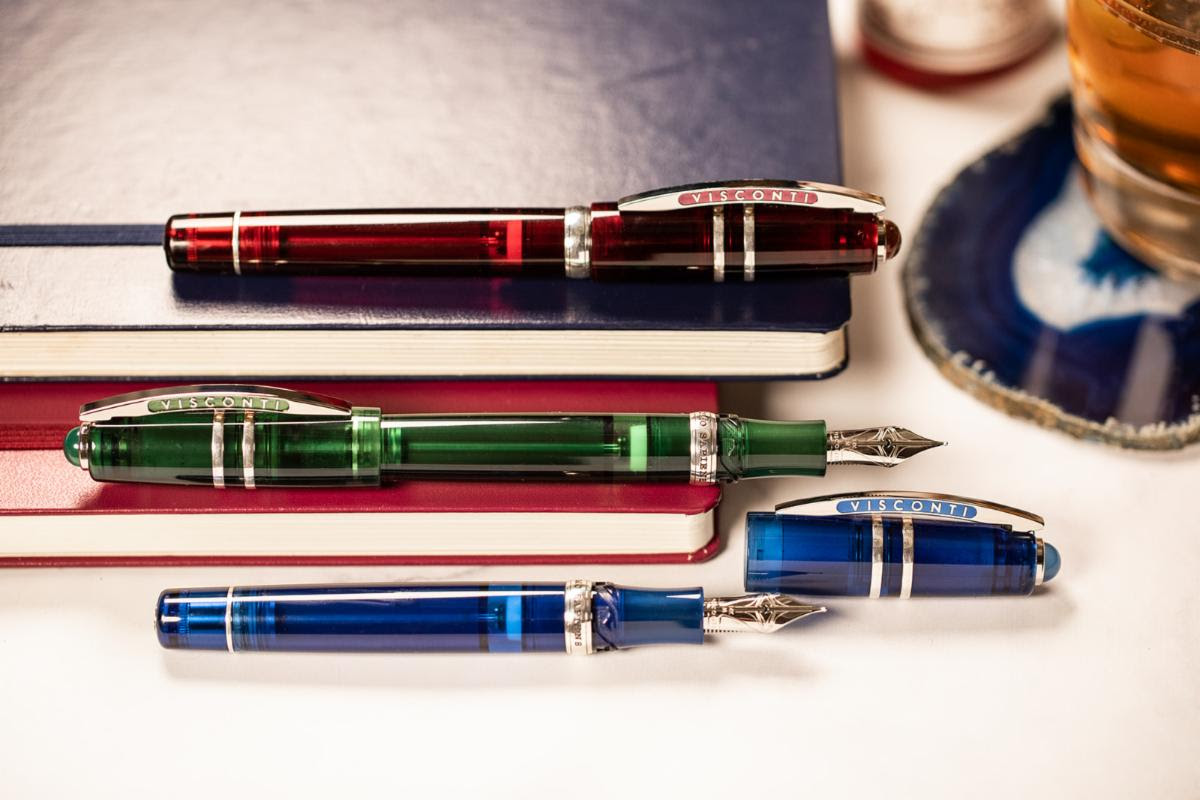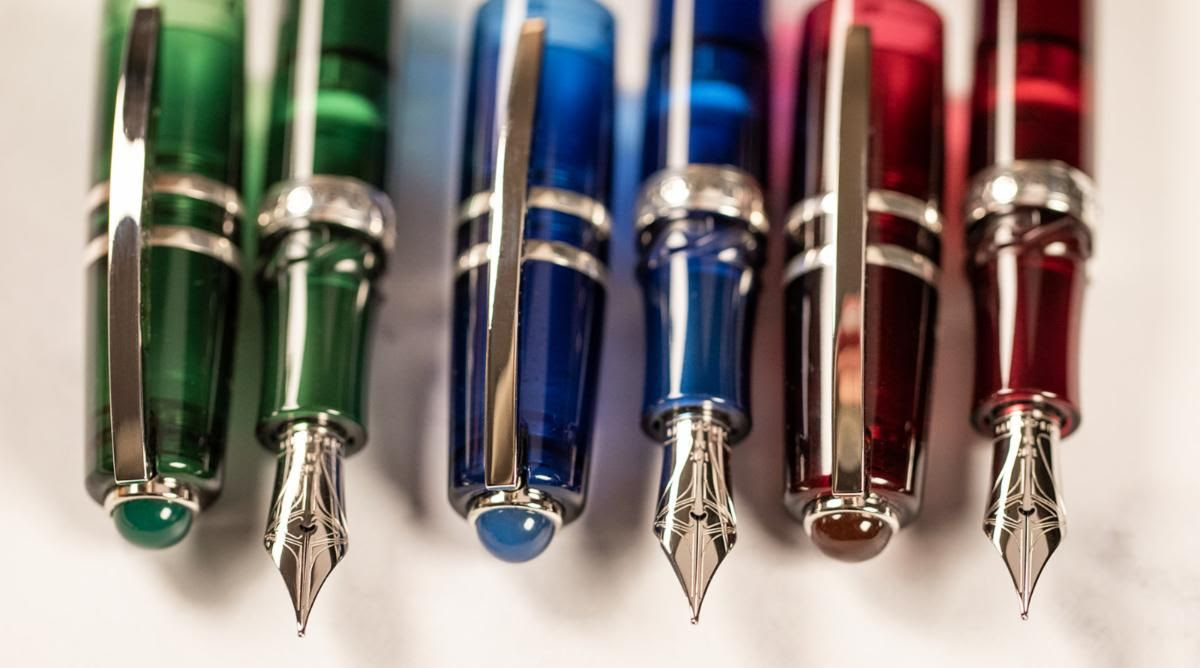 Sapphire with Blue Agate Stone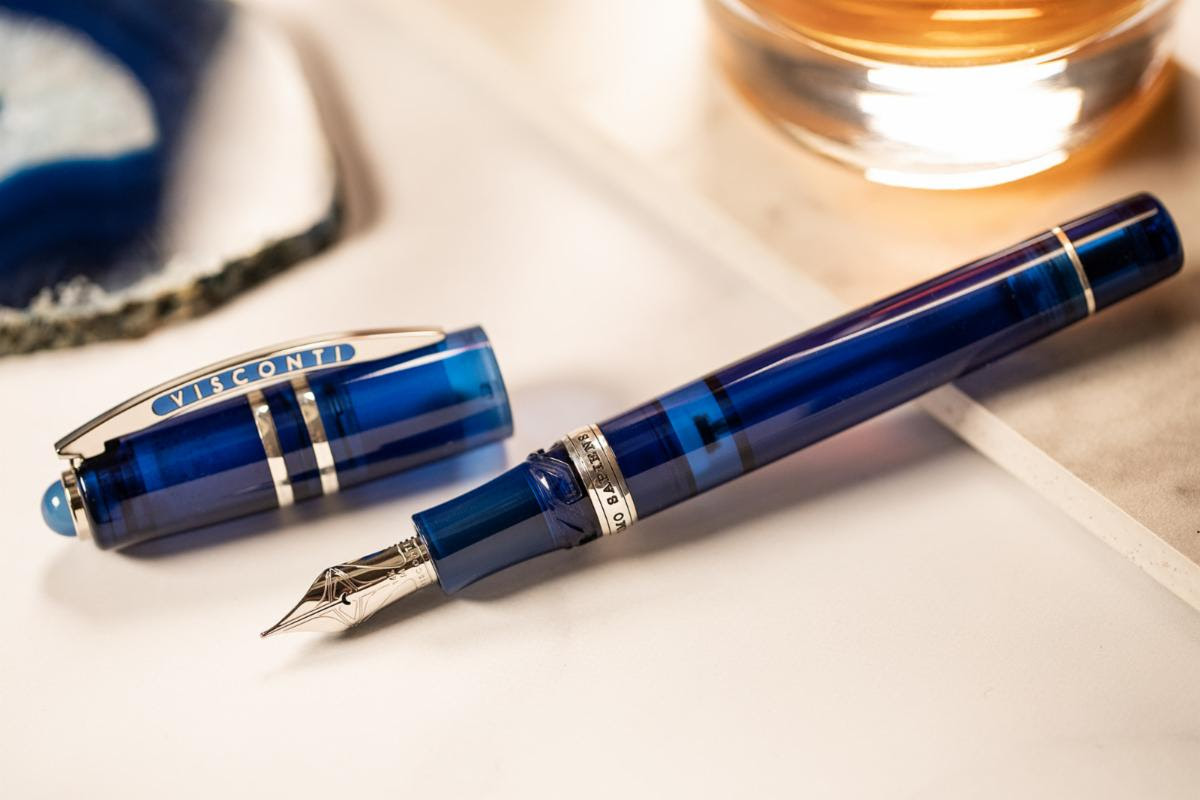 Ruby with Red Carnelian Stone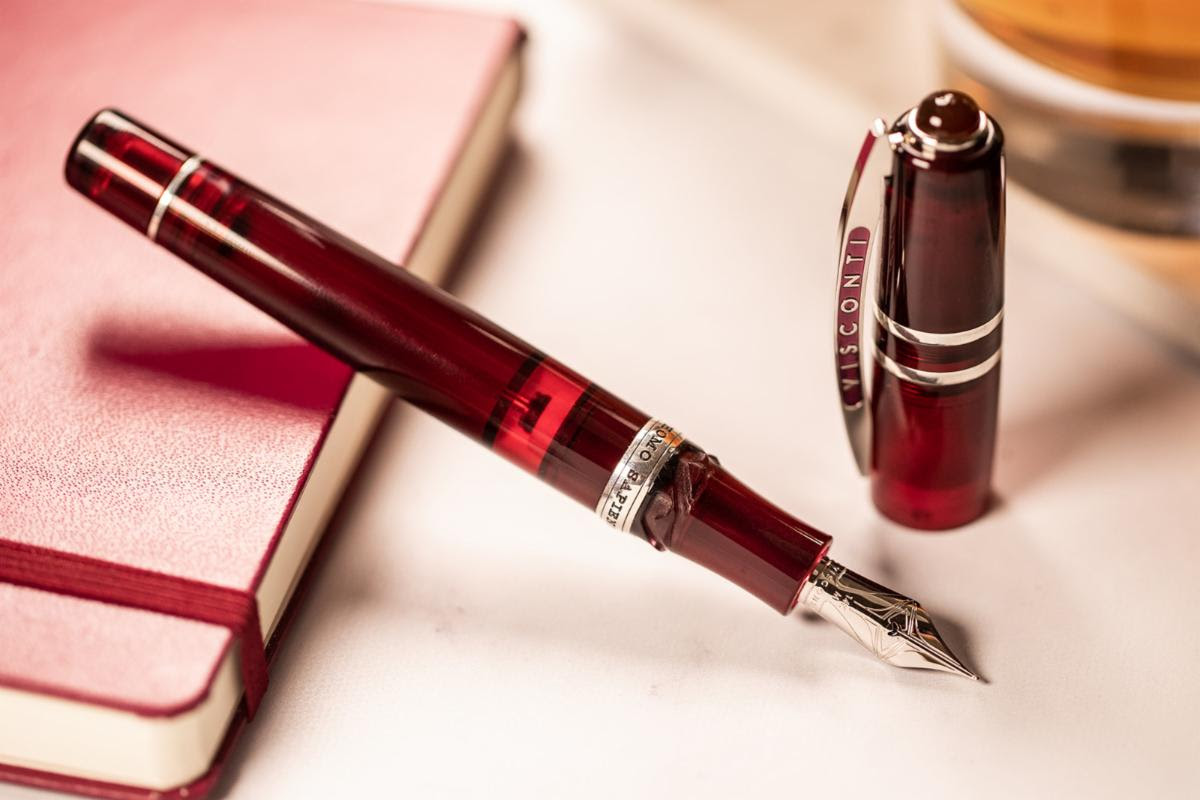 Emerald with Green Agate Stone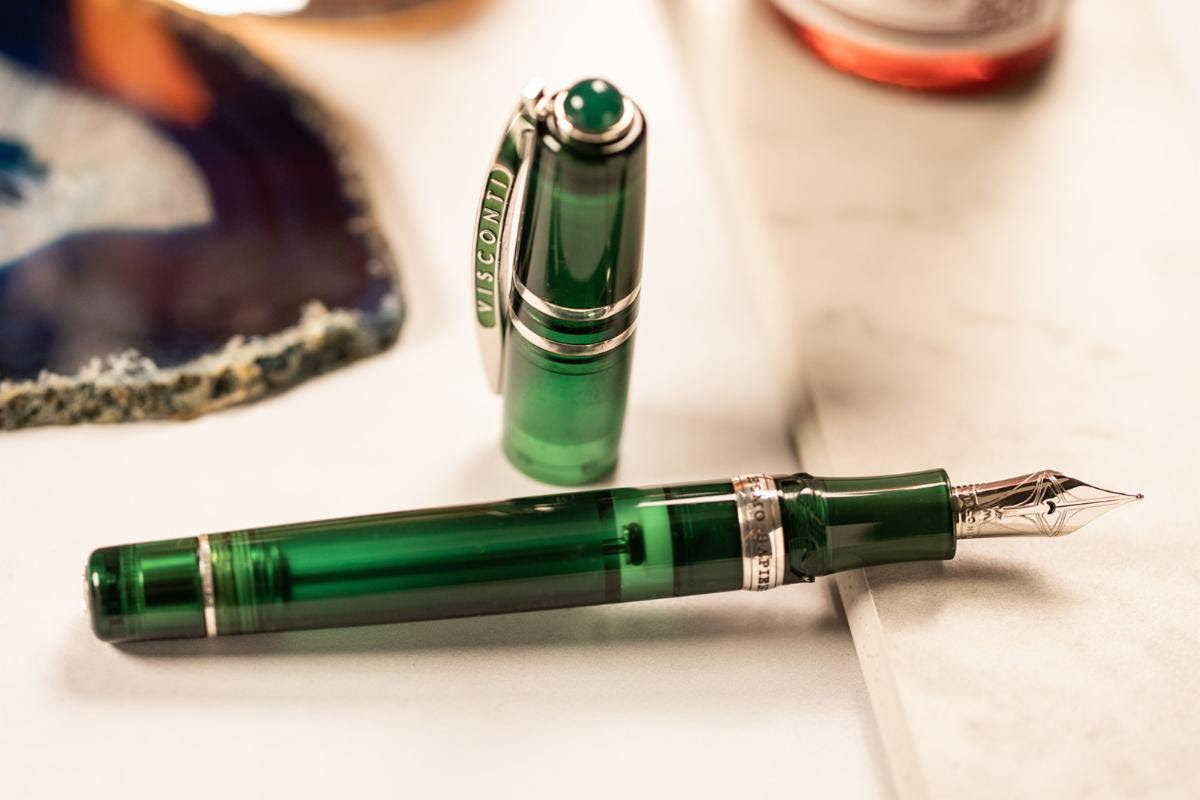 Visconti is delighted to announce the latest addition to their Homo Sapiens demonstrator collection – the Demo Stones. Vibrant transparent resins meet the iconic design of the Homo Sapiens collection; a natural encounter with light, adding transparency, depth and fluidity.
Three demonstrator colors were selected by Visconti, each inspired by the beauty of the most sought-after colored gemstones; Ruby, sapphire and emerald. Each pen is then enriched by a semi-precious stone in the top of the pen cap: green agate, blue agate, and red carnelian stones, to emulate the three inspirational gem colors of the pen bodies.
Each Demo Stone is designed, made and polished in Visconti's Florentine workshop. The barrel and cap are made from turned acrylic resin and carefully hand-polished, both inside and out, with special felt tools, to guarantee an excellent result.
Visconti's ability to make beautiful demonstrator pens is renowned around the world. Crafting the Demo Stones from transparent resin was not purely an aesthetic choice but also a way to reveal the beating heart of the Visconti demonstrator pen, the double reservoir power filling system.
Each pen maybe personalized with Visconti's patented "My Pen System" at the bottom of the pens barrel.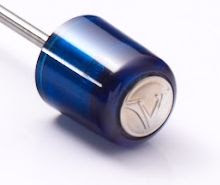 The bridge clip of the Demo Stones pen is engraved with the Visconti logo and embellished with a tone on tone enamel'.
Available as a fountain pen or rollerball. The fountain pen features Visconti's patented Double Reservoir Power Filler, a unique filling system that allows a greater ink capacity and safe usage during air flights. The fountain pen is further enhanced with Visconti's large in house 14kt gold nib, available in EF, F, M, B, and Stub.
MSRP $995