Visconti Forbidden City Red and Solid Gold Limited Edition Fountain Pen
This pen is like new, but pre-owned. It does not come with its original box, but will come with a Standard Box. It fills via Power Filler and has an 18k Medium nib.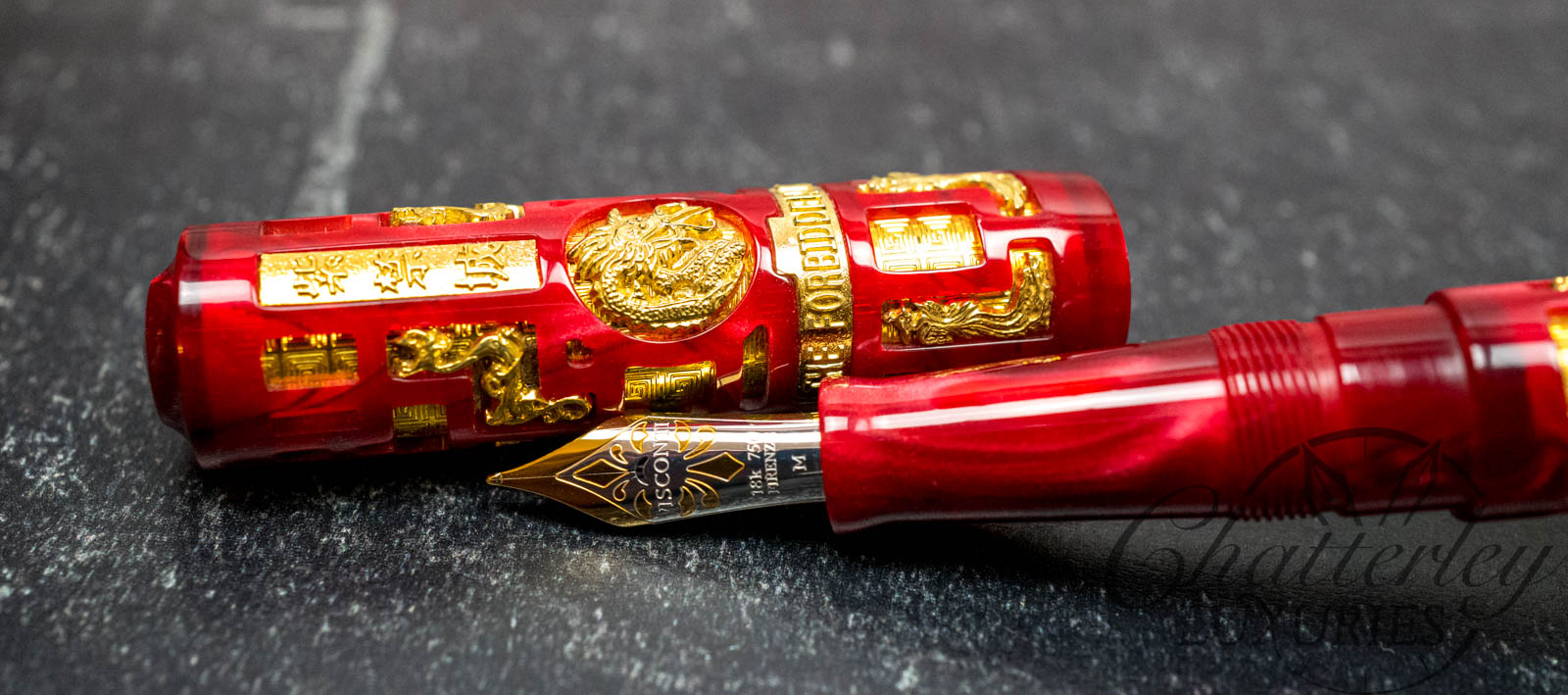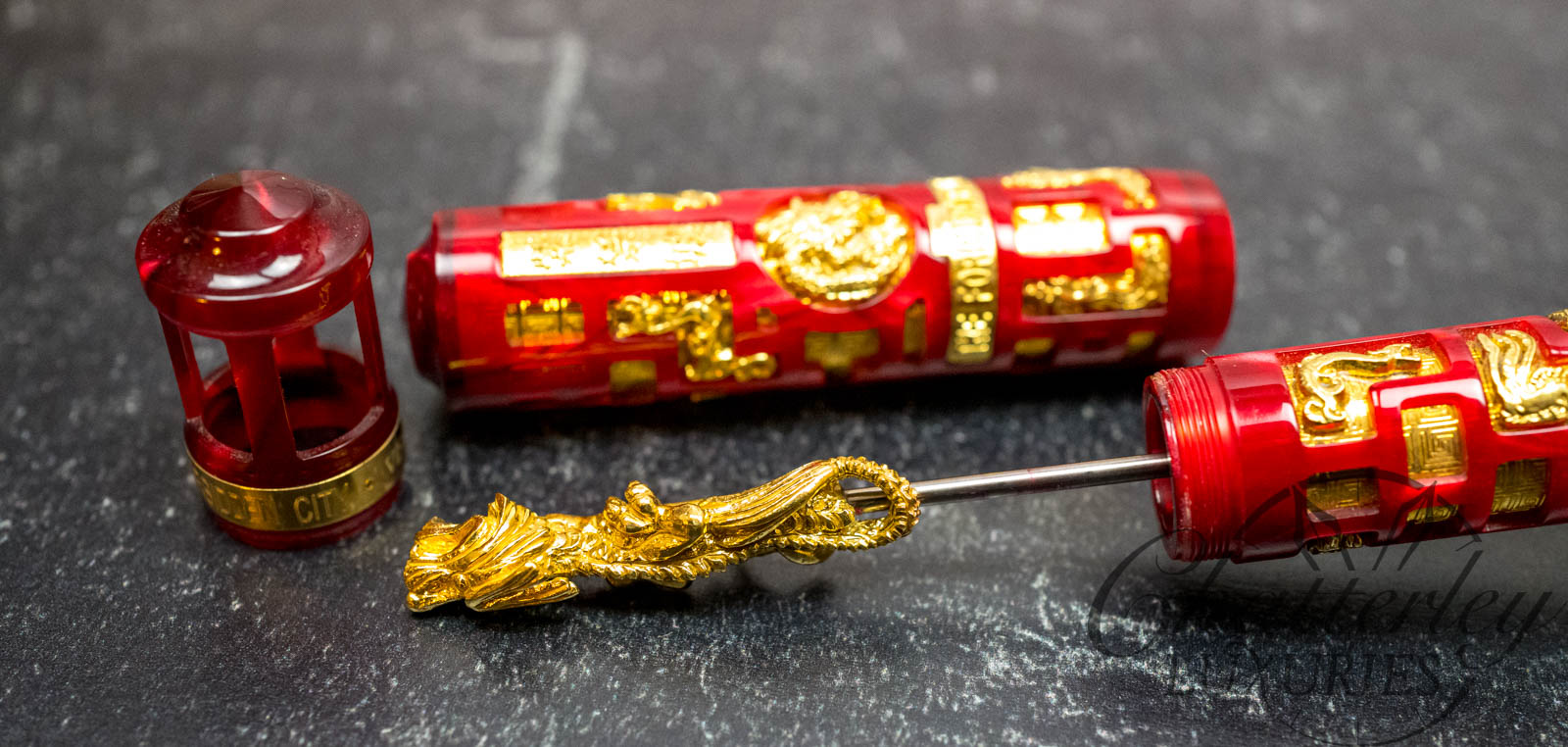 The Forbidden City in Beijing, China, was the exclusive home of the Chinese imperial family for more than 500 years, and today, the elaborate complex of palaces and gardens is one of the greatest achievements in Chinese architecture and culture. Visconti pays tribute to this legendary place with a unique and fascinating Limited Edition.