Visconti Homo Sapiens Blue Lagoon Maxi Oversized Fountain Pen
This pen is lovingly used and comes with a 18k 1.3 stub nib. It comes with box and papers and is in perfect condition.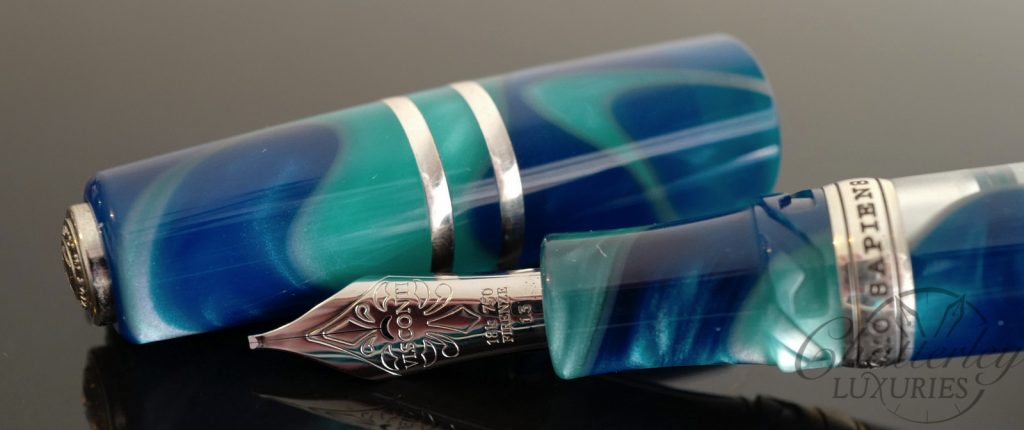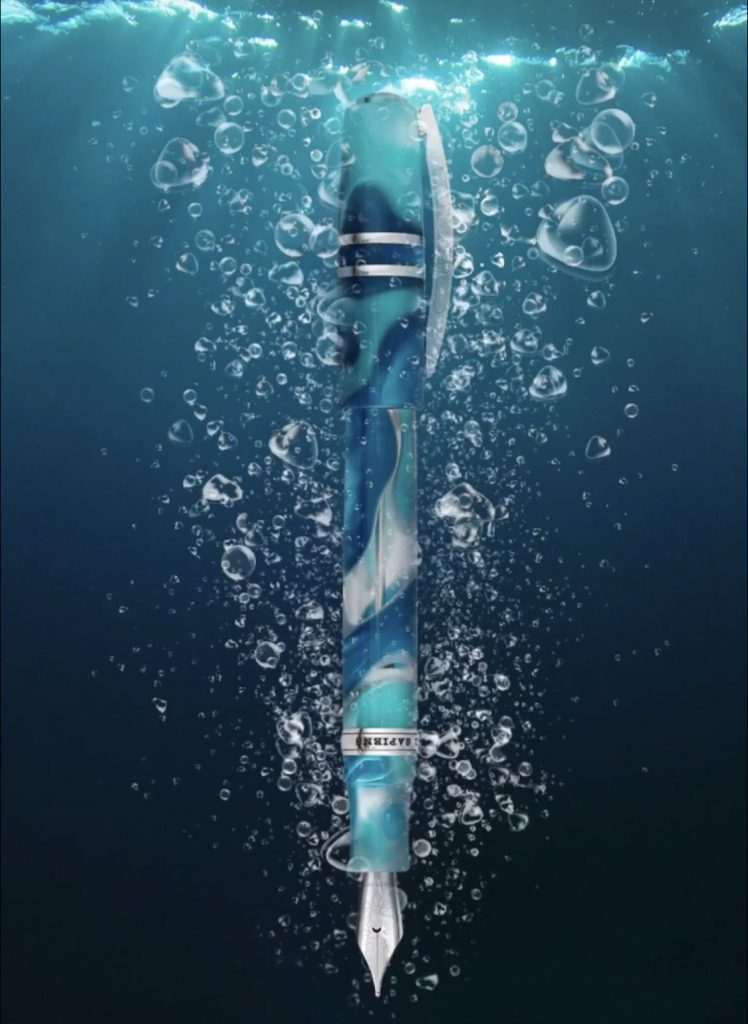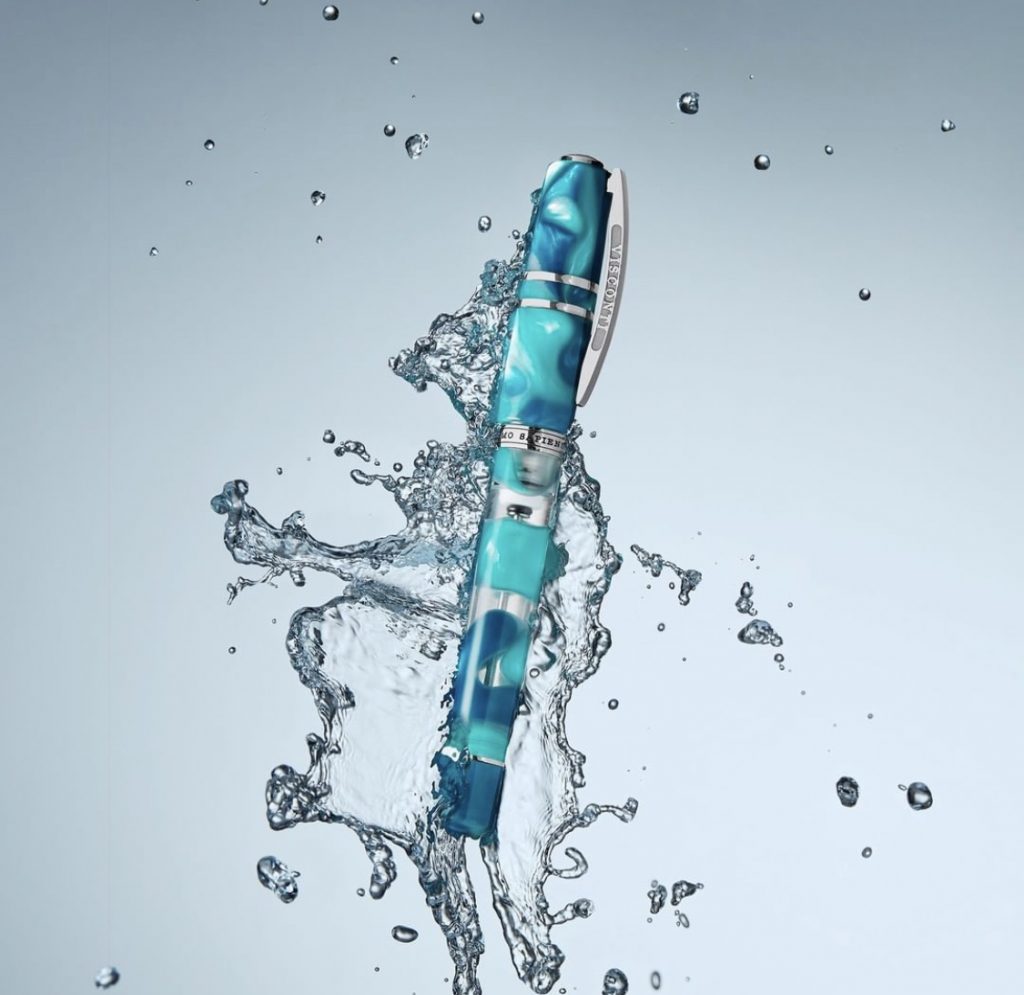 In 2014 Visconti released the first Homo Sapiens in the Demostrator line. The Homo Sapiens Crystal Swirls Fountain Pen. 6 years later, we have pleasure to introduce the Homo Sapiens Blue Lagoon.
The unique design of the demonstrator fountain pen features ribbons of finely shaved celluloid suspended in clear acrylic on the barrel. The see-through effect is an open window to the most important patent from Visconti, its Double Reservoir Power Filling system made with titanium for dependable, long-lasting function. The arc-shaped clip and cap rings are crafted in fine 925 sterling silver.
Ribbons of finely shaved celluloid suspended in clear acrylic on the barrel
Different shades of blue translucent resin on the cap and plunger
Arc-shaped clip and cap rings are crafted in fine 925 sterling silver
Double Reservoir Power Filling system made with titanium
Visconti 18k Gold nib