Description
 Visconti Homo Sapiens Bronze Swirl Limited Edition Demonstrator Maxi Fountain Pen
In stock and ready to ship! We have decided that because of the variation of these pens, you get to select your exact pen! Below are the pens we have available. After doing a price request, select the corresponding Limited Edition number and that pen is yours!
Limited Edition number 130/888

Limited Edition number 241/888


The Visconti Homo Sapiens Bronze Swirl Limited Edition series features a unique demonstrator with ribbons of ivory and brown celluloid suspended in clear acrylic on the barrel and marbled ivory resin on the cap. The arc-shaped clip and cap rings are crafted in sterling silver. The pen caps using the Visconti 'Hook Safe Lock', a revolutionary capping system so you can cap a pen without worrying about the cap accidentally unscrewing in your pocket and leaking. The fountain pen's double reservoir power filler is made of titanium to resist ink corrosion, and features a 23kt palladium nib.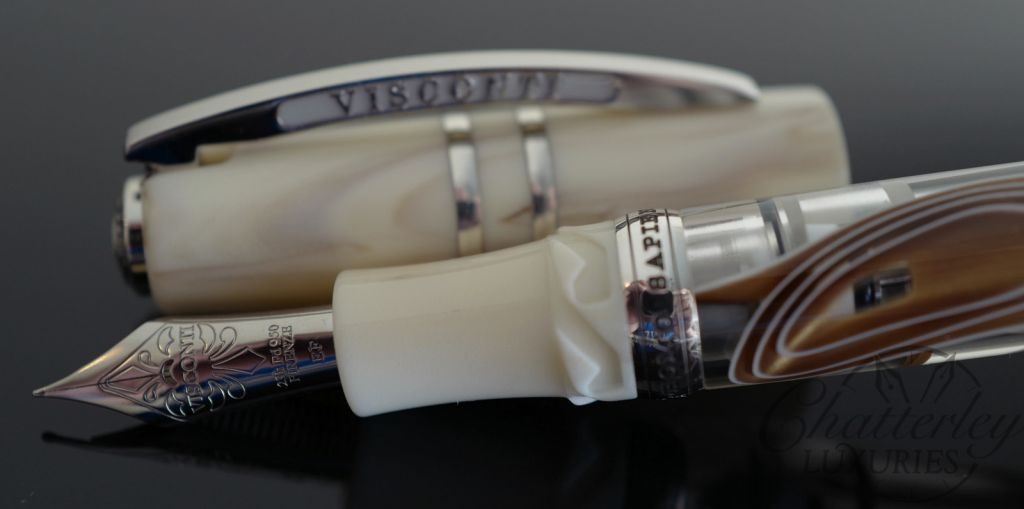 MSRP $1150