Visconti Homo Sapiens Crystal Dream Bronze Age Lava Fountain Pen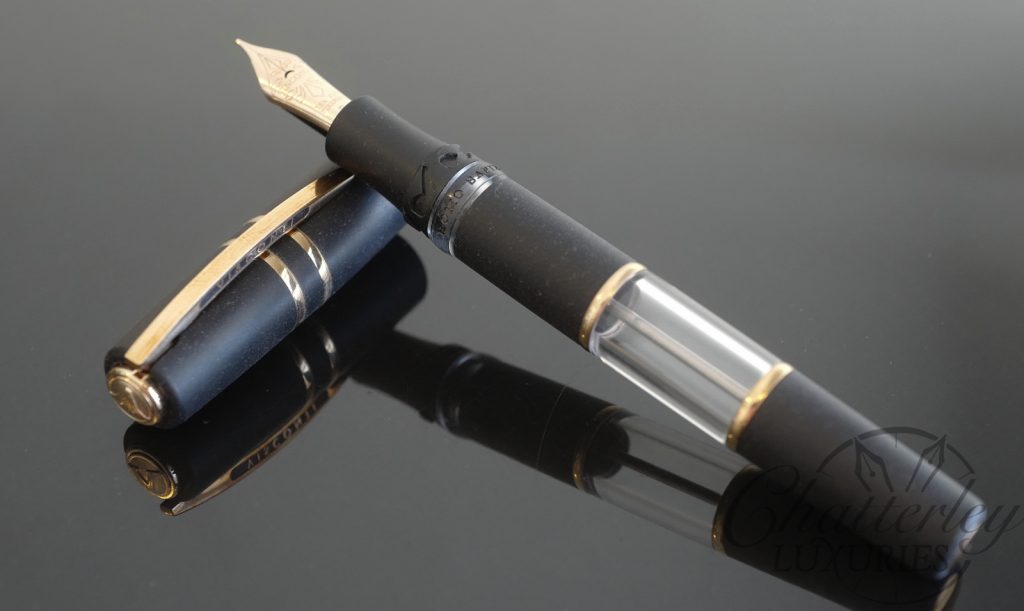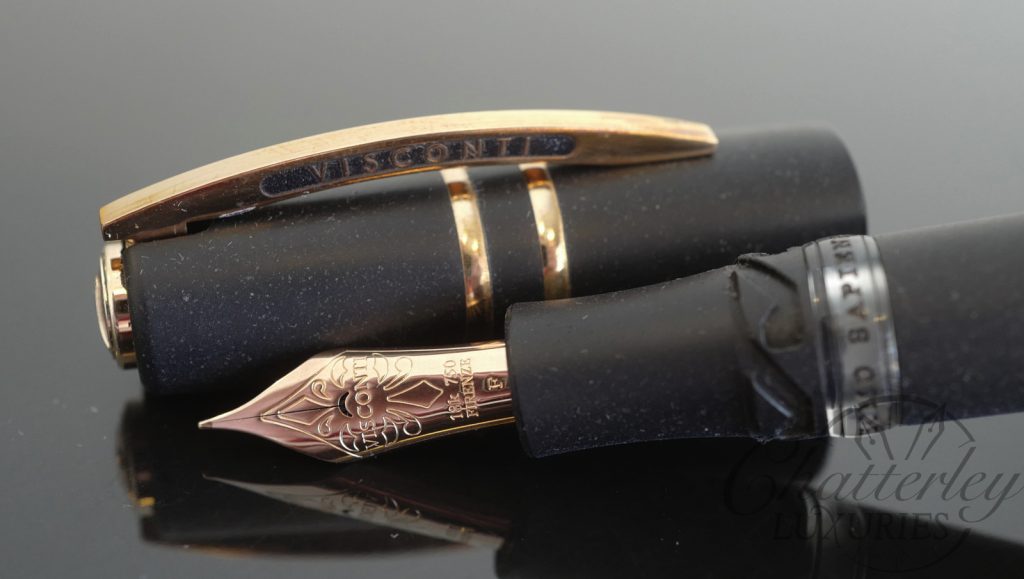 Visconti is pleased to announce the new Homo Sapiens 'Crystal Dream', the latest addition to Visconti's iconic Homo Sapiens series.
The Homo Sapiens Crystal Dream is an exceptional fountain pen, showcasing all of the unique benefits of the original, award-winning Homo Sapiens with several upgrades and modifications:
Crystal Ink Chamber: The most discernible modification to the body of the pen is the addition of a large transparent window made from crystal acrylic resin. A large section of lava has been cut out of the pens body and replaced with a piece of clear crystal acrylic tube, transforming the pen into a demonstrator with a unique appearance and identity. This 'oversize' window offers the user a view of stored ink inside the pen and the pens 'double reservoir' power filling system
Double Reservoir: The original Homo Sapiens featured Visconti's 'single reservoir' power filling system. The Crystal Dream is upgraded to Visconti's patented 'double reservoir' power filler, a vacuum filling system that is easy to use and has considerable benefits. Patented in 1998, this is arguably the most advanced filling system ever developed in fountain pen history. The user is able to fill the pen with the equivalent of 10 cartridges of ink, and thanks to the two reservoirs, prevents ink from leaking during air travel.
Crystal Ring: The final change is the small ring around the pens grip section. Metal has been replaced with crystal acrylic resin, offering a view of stored ink in the pens second smaller ink reservoir.
As with the original Homo Sapiens, the Crystal Dream is made from volcanic lava rock making the pen virtually unbreakable, naturally hygroscopic and very comfortable to write with. All trims are made from natural bronze and the cap closes with Visconti's patented 'hook safe lock'. The Homo Sapiens Crystal Dream is a must-have for every Visconti pen enthusiast.
MSRP $1195