Visconti Ripple Limited Edition Rose Gold Vermeil Fountain Pen
This pen has been sold out, however we obtained this one in on consignment, and we are offering it to the public. This pen is equipped with a Double Broad nib on it. It is number 21/25. The pen shows minor signs of wear, a few micro scratches on the vermeil. The pen is in overall great condition!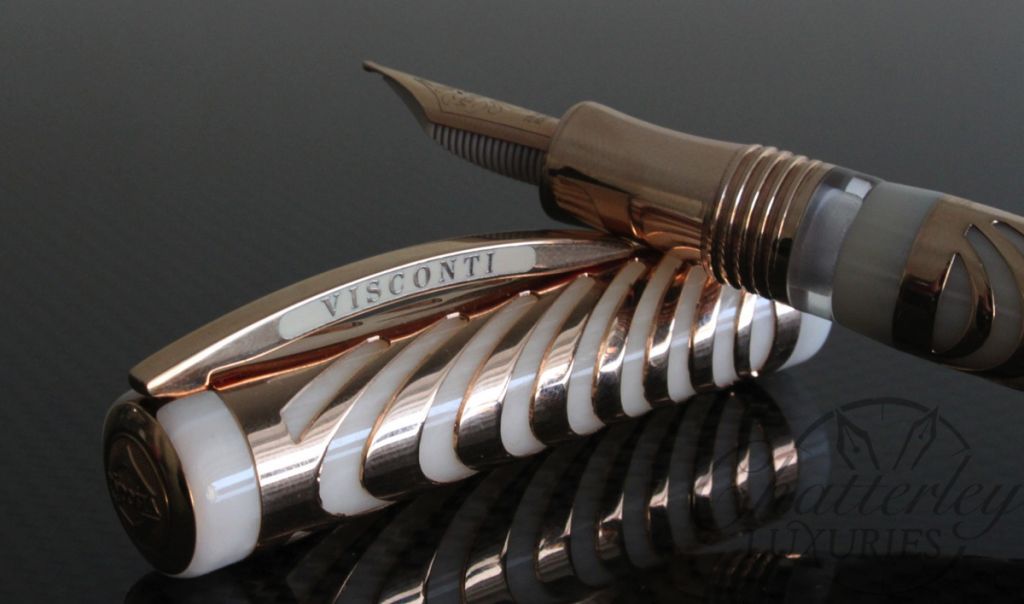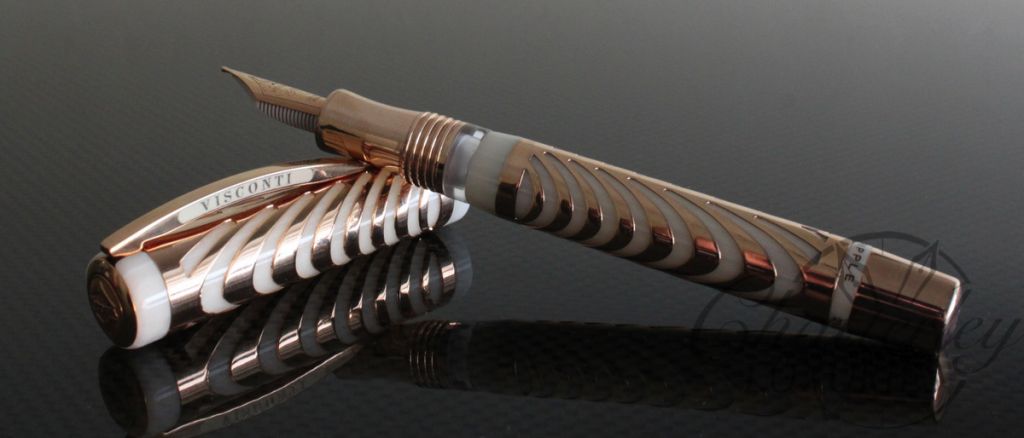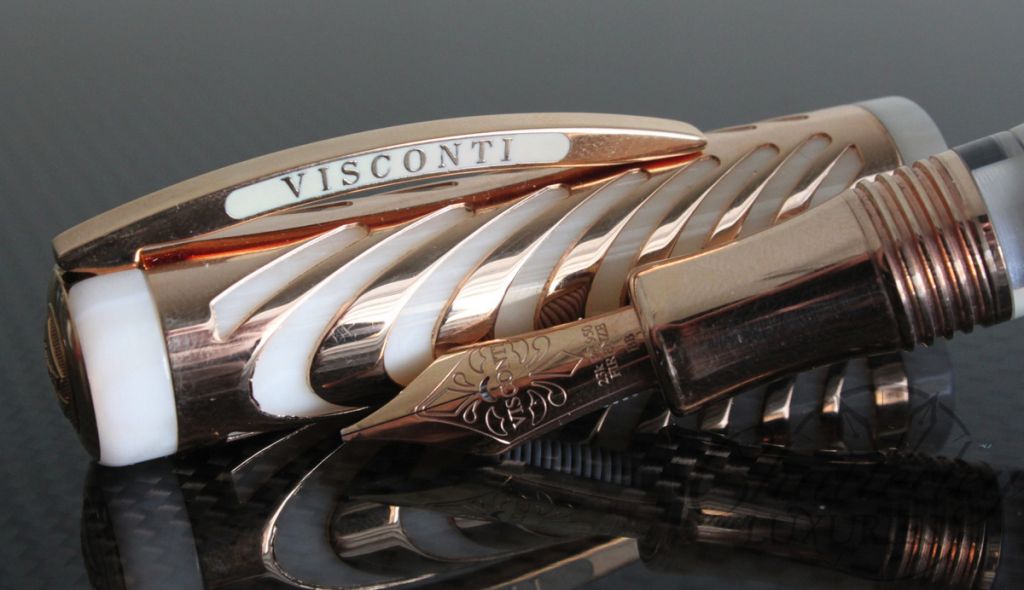 The Chatterley Pens Visconti Ripple Limited Edition Fountain Pen. Created three ways.
Sterling Silver and Clear Resin
Sterling Silver and Black Resin
Vermeil Rose Gold and White Resin
Made specifically for Pen Time and Chatterley Pens in quantities of 25 pieces per pen. A true Limited Edition They come with 23k Palladium nibs.
These pens are made in the highest quality and come with Viscontis Double Reservoir Power filler.
Each pen comes with a large Burwood box.