Visconti Opera Master Gold Dust Limited Edition Fountain Pen
This pen has been lovingly used.  It comes complete with box, papers and is equipped with a 23k Palladium Fine nib.  It is LE #53/60.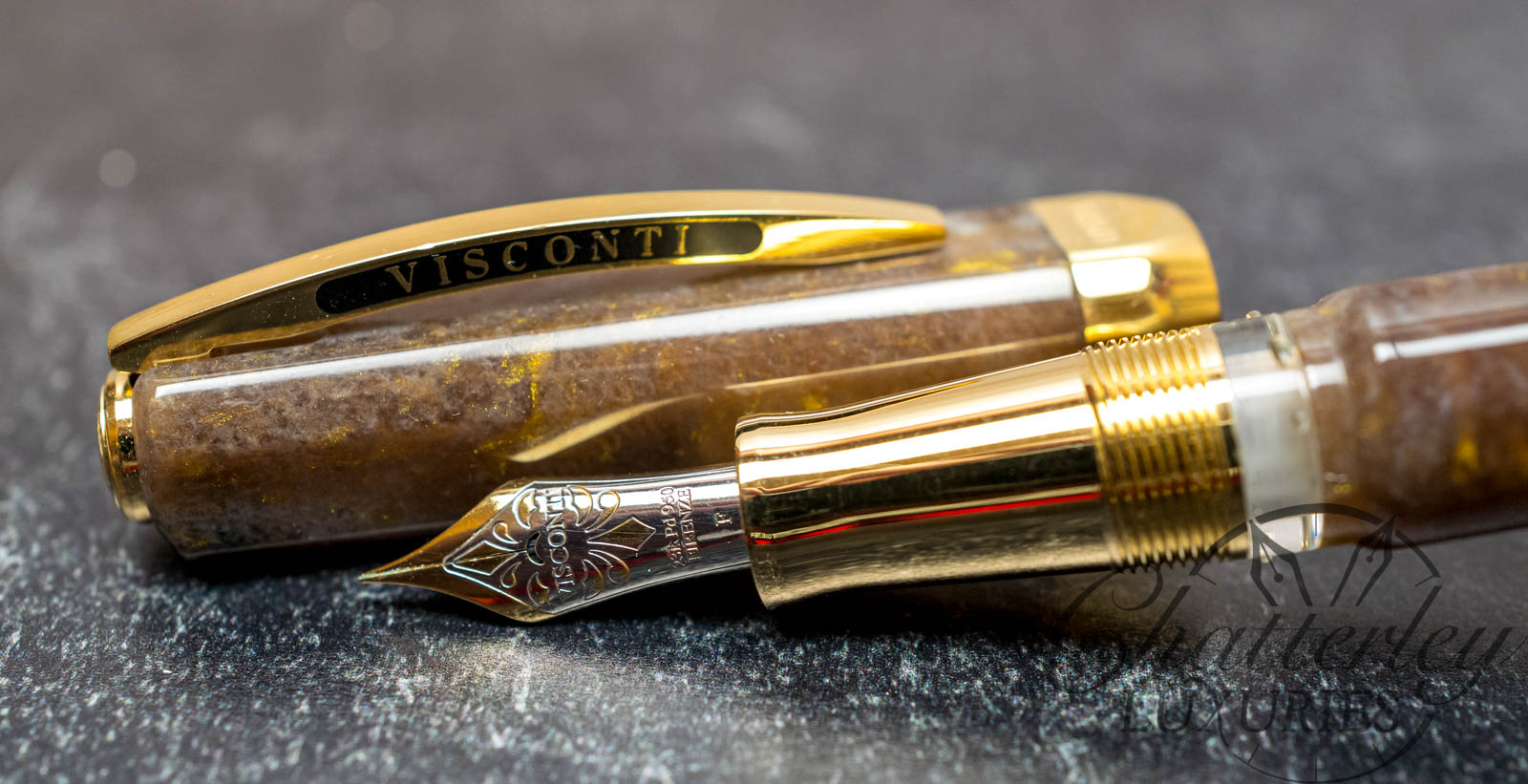 This Gold Dust Opera Master pen features the patented Visconti Double Reservoir Power Filler. The body has a fantastic oversized squared-circle barrel that feels authoritative in your grip. The twist off cap is created with the same quality acryloid material as the barrel and features the arc-shaped clip that is accented with the trademark Visconti name patterned on the sides.
The Gold Dust Opera Master fountain pen has an ultra-flexible Visconti Dreamtouch 23K palladium nib that provides effortless writing. The nib is artfully crafted with a crescent shaped breather hole and has a beautifully carved Visconti name and emblem.
It is limited to only 60 pieces. This fountain pen exclusively accepts bottle ink fills.