Visconti Ragtime Limited Edition 20th Anniversary Rollerball
This pen has been lovingly used.  It does not come with box or papers.  It is limited edition 1555/1988.  It will need a new rollerball refill.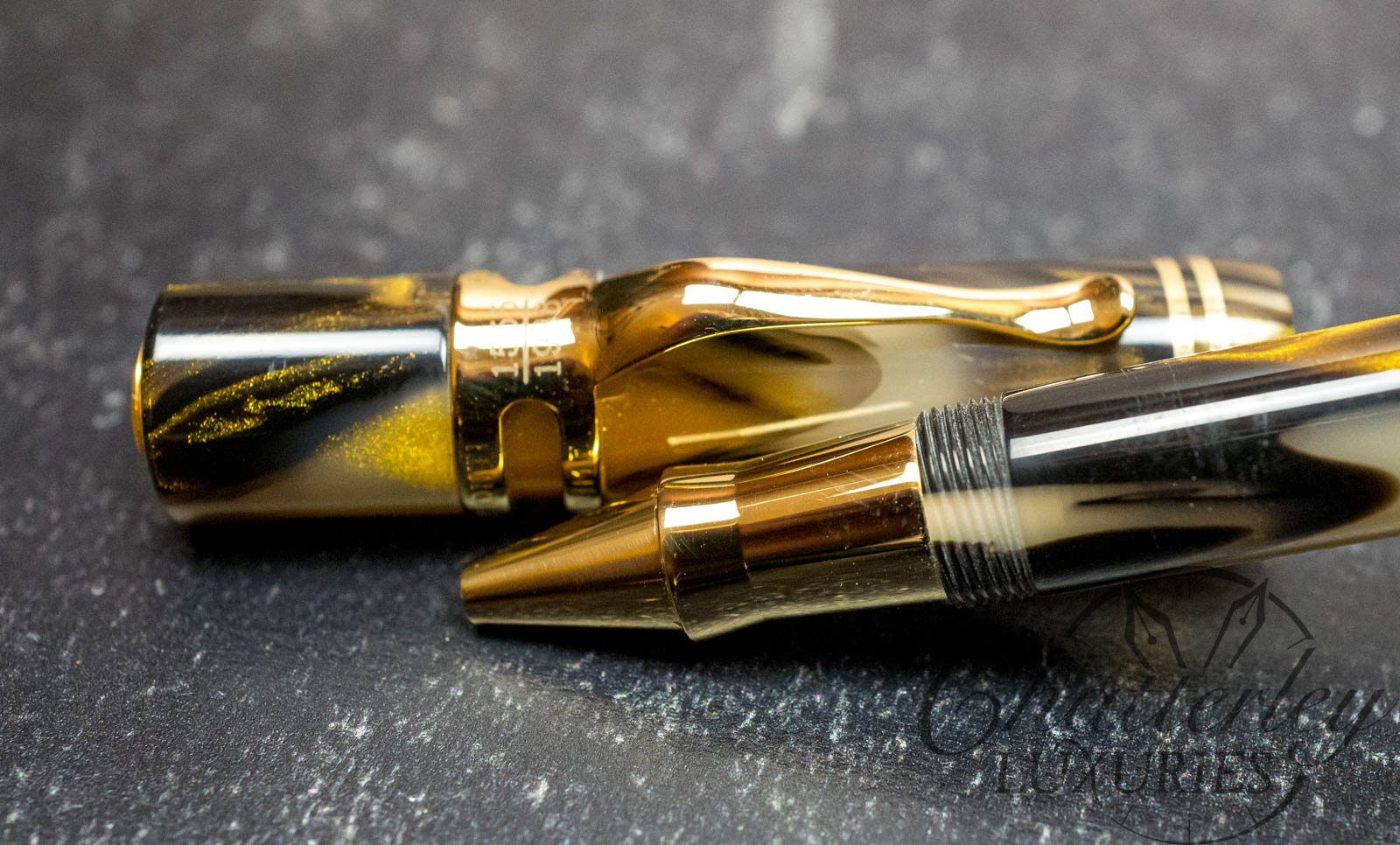 Visconti Ragtime Limited Edition 20th Anniversary Fountain Pen.  On October 20th 1988 Visconti was founded in Florence with the intention of introducing exquisite writing instruments on the market made according to handicraft techniques and precious materials like our grandpas' pens were. After an initial experimenting period a new writing instrument entered the market: Ragtime.
This pen represented a great novelty for its design, filling system and name. Ragtime in fact is the music that at the end of 19th century set the basis for Jazz and this is the sense and the message connected to this pen collection that for more than 6/7 years had been the heart of Visconti production and was widely appreciated by collectors and brand supporters.
After twenty years Visconti has revised the technical drawings and updated them with the actual techniques, by renovating the old moulds for clips and modifying them with new engravings. Also the construction philosophy is the same: an elegant pen built with handicraft precision, turned from single bars and sold at a reasonable cost.
This Ragtime celebrating twenty years of Visconti production has a very special detail for any pen lover: the cap, turned in one piece, is provided by two 14 KT solid gold rings, which are externally force-fit on it as a support, according to an ancient expertise, well known to the Visconti technicians.